Many know they need life insurance but are unsure on how much they should get. This hesitation sometimes becomes an excuse to put off buying it. However, the sooner you buy life insurance, the cheaper it is (as you age, the costs rise) and the sooner your loved ones are protected.
Quotacy's CEO Jeremy Hallett was recently interviewed by the finance gurus at Stacking Benjamins for a podcast that made talking about life insurance interesting. Jeremy shared his story about how life insurance became a passion of his and how Quotacy is making it easier for the modern consumer to research and shop life insurance on their own time and in their own way without having to give up personal information (like your name, e-mail address or phone number) just to see a quote.
Ready to get your life insurance quote?
You're a few minutes away from great life insurance
How much life insurance do you need?
Figure out your action plan with our needs calculator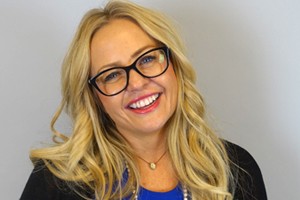 Jeanna Simonson
Marketing Content and Social Media
Jeanna is a writer and the Ambassador of Buzz at Quotacy. She has been researching and writing educational articles on the importance of life insurance since 2015. When not writing for Quotacy, you can find her scoping out the newest fitness and beauty trends for her own blog, Fiercely Fetching, or traveling and spending time with her husband and fur babies. Connect with her on LinkedIn.