Being a small-business owner is rewarding, but it's not easy. You work extremely hard to ensure your business stays successful. Getting your business up and continuing to run is one aspect of being a small-business owner, another is protecting its future. There are risks you need to mitigate.
If you got sick or hurt or died, who would keep the business running?
Do you have an exit strategy, or do you plan to work until you die?
Do you have a written business succession plan to cover the possibilities of your retirement, death, or disability?
If one of your partners should die, what would you want to do about the business rights of the surviving spouse? Take that person into the business or buy them out?
If you died, would you want your family to keep the business going after you die?
Who beside yourself is responsible for profits of your business?
If they were to get sick or hurt or died, what impact would this have on your business success?
In every business there are key persons. A key person is a difference maker in the company. These people are the ones who if they were suddenly gone would impact the company whether it's regarding:
Operations (Perhaps they are the ones who make the work flow.)
Customer Relations (They know everybody and everybody knows them. They don't need a PDA to keep track because it's all stored in their head.)
Profitability (They have a direct and substantial impact to your bottom line.)
There are certain life events that affect key people, including owners, which can potentially disrupt the workings of the business. Events such as:
Retirement
Disability
Death
Buy-sell agreements and life insurance are two financial products that can help mitigate these risks.
What is a Buy-Sell Agreement?
A buy-sell agreement is a written legal contract between two parties, the entity and the owners or between the owners themselves, which states the buyout details of the owner's interest in the business if the owner leaves the business.
Common events that would trigger the buyout include:
Death
Disability
Retirement
Voluntary separation
A buy-sell agreement is a written legal contract between two parties, the entity and the owners or between the owners themselves, which states the buyout details of the owner's interest in the business if the owner leaves the business.
Ready to get your life insurance quote?
You're a few minutes away from great life insurance
How much life insurance do you need?
Figure out your action plan with our needs calculator
Why Have a Buy-Sell Agreement?
A buy-sell agreement can help ensure the future of your business. This agreement can help:
Increase the ability of a business to prosper after major life events;
Preserve ownership control;
Provide continuity of management;
Convert unmarketable stock into cash;
Establish a fair and reasonable price for the business;
Help fix the value of the deceased's interest for federal estate tax purposes.
How Does a Buy-Sell Agreement Work?
In a properly designed buy-sell agreement, the deceased's interest in the business will be sold to the purchaser at a prearranged price. To be effective, a buy-sell plan needs to have funds available for its completion. Using life insurance to fund a buy-sell is a common financial practice. When using life insurance with a buy-sell agreement, either the company or the individual co-owners buy life insurance policies on the lives of each co-owner. If an owner (insured) were to die, the policyowners (the company or co-owners) receive the death benefit from the policy. The benefits of using life insurance to fund a buy-sell:
Life insurance creates a lump sum of cash to fund the buy-sell agreement at death;
Life insurance proceeds are usually paid quickly after your death, ensuring that the buy-sell transaction can be settled quickly;
Life insurance proceeds are usually income tax free;
If sufficient cash values have built up within the policies, the funds can be accessed to purchase an owner's interest following retirement or disability.
Benefits to the Policyowners:
Cash becomes available at the business owner's death to help meet purchase obligations created by the buy-sell agreement.
Gives assurance to a valued key employee or family member that their loyalty and dedication are recognized and that their role in the business will continue.
Access to policy cash values, if any, to use should the purchase of an owner's interest happen pre-death.
Benefits to the Insureds:
Cash is available for estate liquidity or other family needs.
The departing owner and his or her heirs are relieved of business responsibilities.
» Learn more: How to Use Life Insurance for Inheritance Equalization if You Have a Family Business
Should the Buy-Sell Be Funded by Term or Permanent Life Insurance?
There is no general answer as to which type of life insurance is best in a buy-sell scenario. It depends on several factors in the business planning situation. Term life insurance may be more appropriate if:
The buy-sell agreement is expected to end by age 65 or 70.
Low annual premiums in the early years are important.
Permanent life insurance may be more appropriate if:
The buy-sell requires funds for disability or retirement scenarios.
The insurance is needed as a source of liquidity or collateral for the business.
What about Non-Owner Key Persons?
Key employees have several characteristics distinguishing them from other employees, including the following:
A key employee might have a specialized skill critical to the success of the business. The skill may be possessed by potential replacements, but replacement employees might have to be recruited at higher salary levels.
The key employee has a substantial customer or client case, and this employee is responsible for attracting significant amounts of business.
The key employee might be a source of capital if the loss of this key employee would damage the credit rating of the business.
If life events cause key persons to leave the company, life insurance can help protect the business' future here as well. A business owner purchasing life insurance on a key person is common.
What is Key Person Insurance?
Key person insurance is exactly what it sounds like. It's insurance coverage on the life of a key person of a business. The amount of life insurance you can buy on a key person depends on their "value". Key person valuation can be tricky and working with a professional risk manager may be helpful. Replacing a key person takes time and money and the death benefit of a life insurance policy will help ease the transition.
How Does Key Person Insurance Work?
A business (the policyowner) takes a life insurance policy out on the key person (the insured) naming the business as the beneficiary. If the key person passes away, the business will file a claim with the insurance company to receive the death benefit. The death benefit of a life insurance policy is typically income tax-free, but for employer-owned life insurance (EOLI) plans there are a few guidelines that employers must follow to gain this tax-free status. For tax-free death benefits, an employer must:
Comply with Notice and Consent requirements before a policy's effective date;
Meet one of four exceptions;
File IRS Form 8925 every year policies are in effect.
Notice and Consent To meet the Notice and Consent requirements an employer must notify the insured in writing of the amount of life insurance being issued and that the employer will be both the policyowner and the beneficiary. The insured must also consent to:
Being insured,
Allowing the policy to continue after employment ends,
Letting the employer be the beneficiary.
The Exceptions An employer must meet one of four exceptions to qualify for a tax-free death benefit. These exceptions are:
Insured must have been an employee during the 12-month period prior to his/her death;
Insured is a key employee who satisfies at least one of these criteria:

Is a director of the employer
Is one of the five highest paid employees
Was paid $110,000 or more in the preceding year
Is one of the top 35% highest paid employees
Has at least 5% ownership the year the policy is issued or the year before;

Death benefit is used to purchase an equity interest in the employer (buy-sell agreement);
Death benefit must be paid to a member of the insured's family, a personal beneficiary of the insured (not the employer), a trust established for the insured's family, or the insured's estate.
Reporting to the IRS Employers must report information about their EOLI policies to the IRS annually. IRS Form 8925 reports:
The total number of employees employed by the business at the end of the year,
How many of those employees are covered by EOLI policies at the end of the year,
The total amount of EOLI inforce at the end of the year,
The business address, taxpayer identification number and business type,
That the employer has a valid consent form from each insured employee and the number of employees from whom consent was not obtained.
If a key person dies, the death benefit received from the insurance company can be used to:
Replace lost earnings
Maintain business credit
Provide a financial cushion
Offset lost business value
Recruit and hire a qualified replacement
Make survivor income payments to the key person's family
Many think of life insurance as only something income earners buy to protect their families, while this is incredibly important, life insurance has many other uses, including business protection. If you're interested in buying life insurance, whether to protect your loved ones or your business, start first by getting an anonymous term life insurance quote. When we say "anonymous" we mean that you don't need to enter any personal contact information to see prices. You're busy running businesses and raising families. We don't believe you should be interrupted by pesky calls. Give Quotacy a try today. Photo credit to: MIKI Yoshihito
Related Posts:
Protecting Your Small Business Loan with Life Insurance
Using Life Insurance to Secure Your Business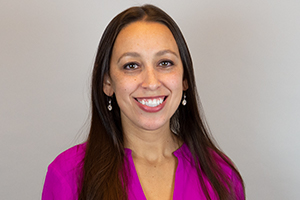 Natasha Cornelius
Writer, Editor, and Co-host of Quotacy's Q&A Fridays
Natasha is the content manager and editor for Quotacy. She has been in the life insurance industry since 2010 and has been making life insurance easier to understand with her writing since 2014. When not at work, she's probably studying and working toward her Chartered Life Underwriter (CLU) designation while throwing a tennis ball for her pitbull mix, Emmett, or curled up on her couch watching Netflix. If it's football season, the Packers game will be on. Connect with her on LinkedIn.