We budget for many expenses – mortgage, car payment, student loans, credit cards and more. Many people overestimate the cost of life insurance and put it on the back burner. If you have others that depend on you, then you really need to make life insurance a budget priority.
According to LIMRA, the most common excuse for not buying life insurance is that it's too expensive and there are more important financial priorities. The current insurance barometer study from LIMRA concluded that 80 percent of consumers misjudge the price for term life insurance with Millennials overestimating the cost by 213% and Gen Xers overestimating the cost by 119%. So, that means while the cost of a 20-year $250,000 term policy for a healthy 35-year-old woman only costs an estimated $13 per month, Gen Xers think it costs $29 per month and Millennials think it costs $41 per month.
While you won't find term life insurance deals on Groupon, there are a few ways you can save a few dollars on your premium.
Buy when you are young and healthy. This gives you the opportunity to lock in a good rate for the entire term of your policy.
Put down the cigarettes. That's right, if you light up then your rates will be higher than your non-smoking friends.
Maintain a healthy weight. Your Body Mass Index (BMI) can influence your rates, so keeping your weight within a healthy range can give you a lower premium.
Pay annually. When you pay your premium annually versus monthly or quarterly, you can save a few dollars.
Comparison shop. When shopping for life insurance not all carriers are created equal. Insurance companies evaluate your application using their specific measures, so you may save money by choosing a carrier that is more accommodating to your conditions.
Ready to get your life insurance quote?
You're a few minutes away from great life insurance
How much life insurance do you need?
Figure out your action plan with our needs calculator
How much term insurance do you need?
The first thing to think about when purchasing life insurance is the "why". In simple terms, life insurance is income replacement. In order to determine your needs, you need to answer a few easy questions.
How much debt do you want paid off?
Consider your mortgage, car loan, student loans, credit cards and everyday expenses like utilities, cable, groceries, etc.
How much are final expenses?
Funeral expenses average $7,000 – $10,000.
How much income do you need your loved ones to have?
Since life insurance is to protect your loved ones from financial disaster, you need to think about how much income you provide for your family each month. If you are bringing in $3500 per month, then add that to your coverage needs.
How many years will your family need income replacement?
It's common to make sure your family is covered until the children are grown and the mortgage is paid.
Are there any other expenses your family will need covered beyond the everyday finances?
This is when you might consider getting enough life insurance to cover college tuitions.
Our needs analysis tool is simple to use and can help calculate these numbers for you.
Life insurance can fit your budget when you make it a priority.
When budgeting, it's all about expenses, income, goals and priorities. If you have anyone that financially depends on you, then life insurance is a priority. Going to Target and shopping all the end caps sounds like a good idea until you realize you really didn't need that solar powered disco ball that was on clearance for $12.97. When you look at your monthly expenses, you will most likely find that it's easy to find places to save money. Let's look at a few simple areas where you might be able to cut back.
Do you eat out during the week? Consider packing a lunch a few days during the week.
Look at the services you pay for monthly and decide whether or not they are worth keeping. If you've cut your cable, take advantage of less costly subscriptions like Netflix, Hulu, and Amazon Prime (you don't need all three.)
Sell unused items. Do you clean out your closets and head right to the nearest Goodwill? Try and sell your items on social media sites. It's amazing how fast you can make a few dollars off your old treasures.
Are you really using your gym membership or do you use the "someday "excuse? If you aren't using it, get rid of it or at least put it on hold if possible.
Are you still getting magazines in the mail? Do you look at them or do they go right into the recycle bin? Cancel those subscriptions; you can get all the gossip online.
Let Quotacy do the comparison shopping for you. We have access to all the top rated carriers and shop around for you (saving you money).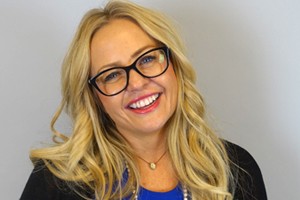 Jeanna Simonson
Marketing Content and Social Media
Jeanna has a passion for letting her creativity shine. At Quotacy she manages social media, is a co-host of Quotacy's Q&A Friday YouTube channel, and enjoys writing here and there. When she's not at the office, you can find her hanging with her husband and rescue animals, brunching with girlfriends, or loving up on her nieces and nephews. Connect with her on LinkedIn.