Growing a successful business is no small feat. Much money, time, and energy has been spent on it over the years and you hope this dedication continues, even after you're gone. But suddenly you realize another challenge looms.
This challenge is how to pass it onto the next generation. You may have a spouse and children, but what happens if some of them don't want to be a part of the family business? How do you ensure your business will fall into good hands and leave an inheritance to those who rather work at something else?
What if not all my children want part in the family business?
You love your children deeply. Just because not all of them may want to work in the family business, doesn't mean you don't want to leave them anything. But what if the business is the greatest part of your estate?
As a parent, you want to do the right thing, and often that means dividing what you have equally among your children. On paper that might seem fair, but to your children who have been working in the business, it isn't. Unfortunately, it is not unusual that issues like this break families apart.
» Compare: Term life insurance quotes
Life insurance can help you provide equal inheritance for your children.
Ready to get your life insurance quote?
You're a few minutes away from great life insurance
How much life insurance do you need?
Figure out your action plan with our needs calculator
Case Study: John's Family Business
John Smith owns a successful business. He is married and has two children. His wife, Jane, has been instrumental in the success of the business, but she does not want to be dependent on it as her primary source of income after John's death. Their older son, Ethan, shares his father's love for the business, but their younger son, Henry, has decided to become a physical therapist.
John's and Jane's goals are to:
Ensure Jane will be financially secure.
Leave the business to Ethan.
Make the inheritances of the two sons equal.
Whether John dies first or Jane, issues are set to emerge. If John is the first to die and leaves Jane the use of all of their assets, Jane would have a business that she does not want, and Ethan would not own a business that he does want.
The issue of equalization really comes into play when Jane passes away. If Jane leaves the business to Ethan, there will not be sufficient assets for an inheritance for Henry. If she divides the estate equally between them, Ethan will have a partner who is not interested in the business and therefore likely won't be much help in continuing its success.
To complicate the matter further, once the estate passes to children and not to a spouse, it may be subject to estate taxes. So another issue arises. From whose inheritance will these expenses be paid?
If these expenses are paid from the business, there likely would be no business. If they are paid from non-business assets, Henry would end up with little or no portion of the estate. If the expenses are divided equally between the two of them—which is the likely event—this could cause the ending of the business, the liquidation of family assets and possibly their home.
» Calculate: Life insurance needs calculator
Using Life Insurance to Equally Divide Inheritance
In the case study above, the desire is to pass the business to Ethan when his father dies and to make the inheritance to each son equal. Life insurance can be used to help achieve these goals. A buy-sell agreement funded with enough life insurance can enable Ethan to purchase the business from his father's estate.
How this works:
At John's death, Ethan uses the life insurance proceeds to purchase the business from John's estate. Ethan then owns the business and the estate has cash to help equalize the inheritance to Henry.
How do I know if estate equalization is right for me?
Estate planning concepts are never one-size-fits-all. Each situation requires a unique solution. If you own a business, using a buy-sell agreement in accordance with life insurance may be appropriate for you if you answer "Yes" to the following questions:
Does your business account for more than half of your net worth?
Would you like your business to remain in the family, managed by family members?
Are family members currently active in the business?
Do you have other family members who are not involved in the business? And do you want them to share in your estate?
Do the active family members have the management experience necessary to succeed?
Is it your intent to have your heirs inherit equal shares of your estate?
Would you like another source of funds, other than the business, to provide for your spouse or heirs who are not active in the business?
The mixing of family, finances, and business concerns may seem daunting, but working with financial professionals can help make everything less difficult. With over 25 years of insurance experience, your Quotacy team can help. Contact us today if you are looking for assistance with inheritance equalization. If you're looking for simple term life insurance, it's easy to run a quote. No contact information necessary.
» Learn more: Estate Planning: Not Just for the Wealthy
Image credit to: Juliane Liebermann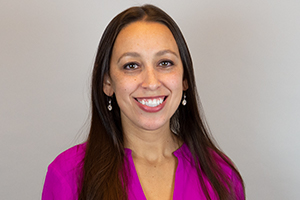 Natasha Cornelius
Marketing Content Manager
Natasha is a writer and content editor at Quotacy. She is also co-host of Quotacy's YouTube series. She can't get enough of life insurance and outside of work is also working toward her Chartered Life Underwriter designation. Connect with her on LinkedIn.