If you're a business owner you have a lot of responsibilities. You have a family you're supporting, staff you're providing wages and benefits to, partner agreements to uphold, a service or product you're delivering to customers, among many other things. Planning ahead is essential. Let's discuss life insurance for business owners.
What happens if you die or become disabled? Do you have a plan to make sure your business isn't negatively affected? Or, more realistically, have a plan to limit unwanted consequences?
Life insurance for business owners and disability insurance can solve certain financial needs of businesses and business owners, such as:
Protecting the business against economic loss when a key employee dies,
Disposing of a business owner's interest upon death or other separation from the business,
Attracting and retaining valuable employees, and
Rewarding faithful employees.
Insurance plans business owners may want to consider include:
Key Person Life Insurance
Buy-Sell Agreements (funded by life insurance)
Disability Buy-Out Agreement (funded by disability insurance)
What is key person life insurance?
As a business owner, you likely know that your most valuable assets are your employees. Have you thought about what could happen to your business if you lost one of your key employees? Would your business continue to run smoothly or would projects be stalled, customers lost, and productivity reduced? Would creditors become nervous about continuing to extend credit? How would the loss affect the bottom line of your business?
To help protect against the economic loss caused by the death of such an employee, a business can purchase insurance on the key employee's life. This is referred to as Key Person Life Insurance.
A key person can be either an owner or an employee. What distinguishes someone as a "key person" is that his or her loss would severely impact the financial wellness of the business until a replacement could be found and trained.
When buying key person life insurance for business owners, typically the business is the owner, premium payer, and beneficiary of the policy purchased on a key employee.
How key person insurance works:
The business obtains the employee's written consent.
The business follows the formalities necessary to approve the purchase of the key employee policy. (For example, if the business is a corporation, the board of directors must authorize the purchase.)
Business applies for, owns, and is the beneficiary of insurance on the key employee's life.
Business pays all premiums and meets all reporting and recordkeeping requirements.
If employee dies, business receives the policy proceeds upon the employee's death to use as needed to cover losses and find and train a replacement.
Either term life insurance or permanent life insurance can be used for key person life insurance. Term life insurance is more typical and financially feasible, but permanent key person life insurance can be useful when used in conjunction with other business goals such as collateral for a business loan or a deferred compensation agreement.
Statistics show that at all working ages up to at least age 67, the odds of becoming disabled for 3 months or more far exceeds the odds of dying.
Ready to get your life insurance quote?
You're a few minutes away from great life insurance
How much life insurance do you need?
Figure out your action plan with our needs calculator
What is a buy-sell agreement?
As a business owner, you worked hard to get your company to where it is. If you die, what happens to your share in this company? If you're the sole owner, this means without proper planning your business essentially ceases to operate. If you're in a partnership, this means without proper planning your share of the business goes to your heirs who may not have an interest in the business or just may not be the best fit to take over.
A properly designed buy-sell agreement details the plans for how a deceased business owner's interest in the business will be sold to a purchaser. The sale price is prearranged and documented in the agreement. This sale is often funded with a life insurance policy.
A buy-sell agreement can be an entity buy-sell or a cross-purchase buy-sell.
With an entity buy-sell agreement, the business itself owns life insurance policies on the individual owners of the business. The business is both owner and beneficiary of each policy. The face amount (death benefit) of each policy approximates the purchase price for the insured's business interest. If an owner dies, using the death benefit, the business purchases the deceased's share from the deceased's estate.
With a cross-purchase buy-sell agreement, the partners in the business buy life insurance policies on one another. Each partner agrees to purchase a share of a deceased partner's interest at death. The face amount (death benefit) of each policy approximates the purchase price for each owner's share of the business. Each partner must also bind his or her estate to sell the partnership interest to the surviving partners.
Regardless of which set-up is used, a properly drafted buy-sell agreement:
Minimizes the possibility that the business might fall into the hands of outsiders;
Minimizes the possibility that the parties involved will not be able to agree on a value for the business at the death of an owner; and
Provides the deceased owner's estate with a ready purchaser for the business interest.
For a cross-purchase setup, each owner pays the premiums for the policies on the other owners. This works best when the owners are all healthy and of similar ages. If the owners' ages and health statuses widely differ, the entity buy-sell setup may make more sense.
As with key person life insurance, either term life insurance or permanent life insurance can be used to fund a buy-sell. The life insurance chosen to fund the agreement will depend on several factors in the business planning situation.
The first is the expected duration of the agreement. If the buy-sell agreement is expected to continue into typical retirement years, term life insurance may not be the right option. Most term life insurance is typically renewable and/or can be converted into a permanent life insurance policy but will become quite expensive at advanced ages. If the agreement is expected to end by age 65 or 70 then term life insurance is the most affordable route.
Permanent life insurance, on the other hand, has accumulating cash value which provides a source of cash that may assist in funding a disability or retirement buy-sell agreement. These premiums are much higher compared to term since it lasts your entire life and has additional features like cash value.
What is a disability buy-out agreement?
The previous business continuation plans planned for the death of an owner, but what if you become disabled and are no longer able to work? Statistics show that at all working ages up to at least age 67, the odds of becoming disabled for 3 months or more far exceeds the odds of dying.
A disability may be a double expense to a small business. In partnerships, without an agreement in place, a disabled owner may still receive a share of the profits or a salary even though he or she can no longer contribute. In addition, if the owner was active in the management of the business, the business may have to hire a suitable replacement, thereby "paying twice." For most businesses, this would not be an attractive long-term prospect. In fact, without a disability buy-out agreement in place, an otherwise healthy and prosperous business could be headed down the road to financial disaster.
A properly structured disability buy-out agreement can avoid a potential future conflict between active owners and a disabled owner. Such an agreement provides for the acquisition of the disabled owner's share by the surviving owners at an agreed-upon price.
Funding a disability buy-out agreement is a very similar design to funding a buy-sell agreement but, instead of life insurance, disability insurance is used.
Because a disability buy-out agreement is triggered by the total disability of an owner, the definition of total disability for purposes of the agreement is very important. The degree of disability that would prevent a business owner from contributing productively to his or her business or profession must be determined and explained in the agreement.
When determining the agreement's definition of "total disability" the owners need to also consider what the insurance company's definition is. Even if the owners are flexible on what disability may entail, the insurance company has very strict guidelines.
A disability buy-out agreement allows the remaining active business owners to:
Obtain the disabled owner's business interest at an agreed-upon price.
Retain voting control of the company.
Keep the disabled owner's family members out of the business and ensure that only active owners will participate in the future growth of the business.
Prevent competitors from purchasing the disabled owner's business interest.
Maintain a continuity of management, which usually makes the business more attractive to customers, creditors, and employees.
Ensure adequate funding through disability income insurance to help avoid borrowing and/or disrupting current cash flow.
A disability buy-out agreement allows the disabled business owner to:
Ensure a market for the business interest at an agreed-upon price so the disabled owner can convert the interest to cash.
Prevent a spouse and/or children from being forced to become involved in the business to protect their interests.
Be free from the risks of future losses related to this business.
Use the money received under the agreement for any purpose (e.g., medical bills, living costs, etc.), thus helping to protect the rest of the estate from depletion.
If you own a business, getting it up and running takes a lot of hard work. Keeping it running successfully takes effort as well, but the rewards hopefully pay off. Protect your hard work by planning ahead to ensure your business can keep running due to disability or death. Work with a financial planner to make sure you have the needed plans in place.
If you're looking for life insurance or disability insurance, Quotacy can help. Whether term life insurance or permanent life insurance is best in your situation, your Quotacy agent can guide you through the process.
Getting a term life insurance is easy and you can see your cost estimate instantly by running an online term life insurance quote here. Permanent life insurance is more complex. You can read more about different permanent life insurance options here on our permanent life insurance product page. If you'd be interested in a customized quote, complete the form on that page and a Quotacy agent will reach out.
We can also help you buy an individual disability insurance policy. Learn more about disability insurance on our disability insurance product page and then fill out the form to receive a customized quote. We're here to help protect your business and those you depend on you.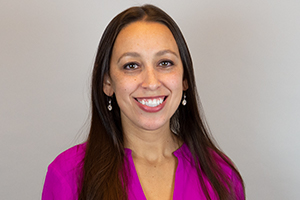 Natasha Cornelius
Marketing Content Manager
Natasha is a writer and content editor at Quotacy. She is also co-host of Quotacy's YouTube series. She can't get enough of life insurance and outside of work is also working toward her Chartered Life Underwriter designation. Connect with her on LinkedIn.