Life insurance is often less expensive than people think. No matter your generation, whether you're a Baby Boomer or part of Generation X or Y or Z, people are constantly overestimating life insurance premium costs.
According to a 2018 life insurance survey completed by LIMRA and Life Happens, most people estimate the cost of coverage at over three times its actual cost, with Millennials (Gen Y) on average estimating over five times the cost. The average cost of a $250,000 term life insurance policy for a healthy 30-year-old is $160 per year. 44% of millennials guessed it would cost $1,000 or more per year.
Average Annual Cost of a $250,000 20-Year Term Life Insurance Policy for a Healthy Non-Smoker
Age
Male
Female
25
$169
$148
30
$173
$153
35
$183
$163
40
$244
$211
45
$361
$298
50
$542
$418
55
$853
$634
60
$1480
$1069
65
$2578
$1841
What Really Is Life Insurance?
Life insurance is a legal contract between a policyowner and a life insurance company. The policyowner promises to pay a certain premium to keep the policy active, or inforce, and the insurance company promises to pay the death benefit to the policyowner's beneficiaries if or when the insured, the individual whose life is covered by the policy, dies.
Like all types of insurance, life insurance is a risk-pooling system. You and everyone else who owns insurance pays the insurance company premiums that go into a metaphorical bucket and when someone makes a claim, the insurance company takes from the bucket and gives to that person who needs it.
Your life insurance premium is determined by your mortality. The sooner you are statistically projected to die, the more you will pay for your life insurance. These statistics are calculated by actuaries, not the life insurance companies.
As you can see in the table above, your age plays a large part in determining your life insurance premium. This is why we recommend that you buy life insurance as soon as you see a need for it or even before the need exists but you know it will. For example, if you have children, you need for life insurance. But if you're newlyweds and don't yet have children but want to, it wouldn't hurt to buy life insurance now before they are even born. Lock in those low, affordable rates.
» Compare: Term life insurance quotes
How to Fit Your Life Insurance Premium into Your Budget
If you only have a temporary need for life insurance coverage, you only need term life insurance versus permanent life insurance. Permanent life insurance, such as whole life insurance, is much more expensive because it lasts your entire life and generates a cash value. Most families only need term life insurance.
» Learn more: Term vs Whole Life Insurance
Because you can choose the coverage amount and term length, and there are many options, term life insurance premiums are relatively easy to fit into a budget.
Depending on your age and financial need, your term coverage choices range from $50,000 up to $25,000,000+. Your term length choices range from 10 years up to 40 years, also dependent on your age.
Your life insurance premium is influenced by your coverage amount and term length. The more coverage you want to purchase, the more it costs. The longer you want the coverage to last, the more it costs.
However, sometimes the premium amount change is minimal compared to the change in coverage amount. Consider the screenshots below.
These screenshots show term insurance quotes for a 30-year-old healthy female. The monthly premium difference between a $750,000 term life insurance policy and a $1,000,000 term life insurance policy is only $5 per month. For an extra $5 each month you can get $250,000 more coverage for your loved ones. If you have a mortgage and more than one child, that extra $250,000 could be extremely beneficial if you died unexpectedly.
Let's pretend you're that 30-year-old mother. What in your daily life could you cut back on to fit $28 into your monthly budget to be able to afford a $1,000,000 life insurance policy to protect your children?
Or maybe you have a strict budget and can only afford to spend $20 per month for coverage. Using the sliders on our term life insurance quoting tool, you can see dropping the coverage amount to $650,000 also drops your estimated life insurance premium to about $20. $650,000 is still a very good coverage amount.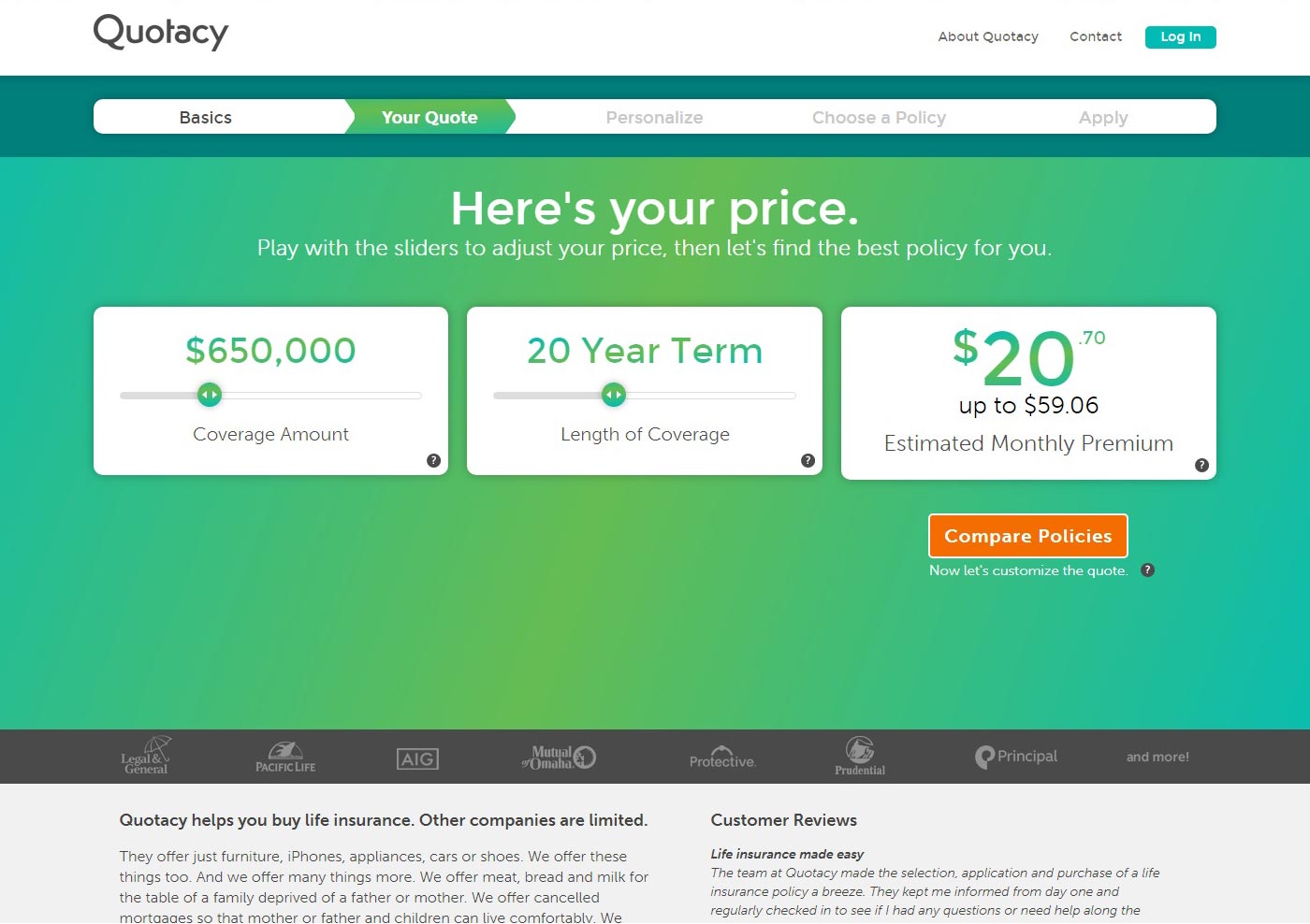 Even if you can only comfortably afford a $100,000 term life insurance policy, a little bit of life insurance is better than none at all.
Because you can choose the coverage amount and term length, and there are many options, term life insurance premiums are relatively easy to fit into a budget.
Ready to get your life insurance quote?
You're a few minutes away from great life insurance
How much life insurance do you need?
Figure out your action plan with our needs calculator
Auto-Pay Your Life Insurance Premium
Even though life insurance companies offer a grace period of usually 30 days, don't risk your policy terminating. Once you have your life insurance policy inforce, set up automatic payments from your checking account to ensure you don't forget to pay your life insurance premium.
All the term life insurance policies we sell have level premiums. This means your payment will never change. For example, if you lock in $20 per month, it will never increase for your entire term even as you age or even if you develop a health issue. Whether you decide to pay monthly or annually, it will always be the same. It makes auto-pay and budgeting very simple.
What Will My Life Insurance Premium Cost?
Your life insurance premium will be mainly determined by your gender, age, health, and the terms you choose. If you aren't sure how much life insurance you need, our life insurance needs calculator can help you decide.
» Calculate: Life insurance needs calculator
After you have a pretty good idea, run some term life insurance quotes. We don't ask for any contact information until you're ready to apply.
We work with many different life insurance companies so you have lots of options to choose from after running a quote. If you don't have a preference about which life insurance company to go with, we usually just recommend that you go with whichever one offers the least expensive policy.
After you apply, your Quotacy agent will review your application and ensure you're matched with the life insurance company that will give you the best rate. Not all life insurance companies evaluate applications the same. If we know there is a company that will treat your unique situation better than the original company you chose, we'll let you know your options. The final decision is always up to you, however.
What are you waiting for? Get your free life insurance quote today.
» Learn more: How Much Will I Pay for Life Insurance?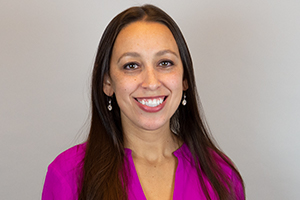 Natasha Cornelius
Marketing Content Manager
Natasha is a writer and content editor at Quotacy. She is also co-host of Quotacy's YouTube series. She can't get enough of life insurance and outside of work is also working toward her Chartered Life Underwriter designation. Connect with her on LinkedIn.