As a business owner, you've worked hard and sacrificed many things to get where you are today. But there are many risks to plan for such as the disability or death of you or a co-owner, the loss of a key employee, and other critical challenges.
No matter what business stage you're in, life insurance can protect your business, replace your earnings, and provide a cash benefit for your family when it's needed most.
After working hard for so long, you deserve to enjoy your final stage of life: retirement. It's important for business owners to have an exit plan.
Want to see what you'd pay for life insurance?
Compare the best prices from the names you know and trust, all in one place with no commitments.

Life Insurance for the Start-up Business Stage
If you're just starting out on your business journey, the business is likely completely dependent upon you. It's not quite established enough yet to run successfully without you making decisions day-in and day-out.
The Start-up's Risks
Your Death or Disability
If you were to become disabled or die, the value of the business could be significantly reduced, your family may lose control of the business, and ownership transfers could become tricky if the successor owner isn't ready.
Financial Struggle
Financial loss could be substantial as well. Often, in order to start a business, you need to take out a small business loan. Lenders require collateral and personal property is often used.
Should the business encounter rough times, the family stands much to lose. Unfortunately, many family-run businesses experienced this in 2020 due to the COVID-19 pandemic.
The Start-up's Solutions
The right life insurance policy and strategy can help protect both your business and family.
A Death Benefit
If you die unexpectedly, the death benefit from your life insurance policy provides cash quickly to keep the business going or pay off debt the business may have incurred. A small business loan can also be paid off with the death benefit.
Living Benefits
Life insurance provides a death benefit, first and foremost. But it can also help should you become disabled.
With term life insurance, you can include specific riders to protect against loss due to a chronic or terminal illness. With these riders, if you're diagnosed with a qualifying medical condition, the insurance company allows you to access a portion of your policy's death benefit while you're still alive to use however you wish.
Cash Value
A permanent life insurance policy not only has these rider options, but many policies have a cash value accumulation feature.
Permanent life insurance premiums are much higher than those for term life insurance, but a portion of the premiums you pay go into a cash value account. This account slowly grows over time and you can access it through policy loans and withdrawals while you're alive.
Policy loans are tax-free, to a certain extent, not reported to the credit bureau, and do not have to be repaid while you're alive. These features make them an appealing option if you need cash for a business opportunity.
If you find yourself suddenly unable to work, taking out policy loans can help pay bills until you're back on your feet.
Any policy loans you do not pay back while you're alive are taken from your policy's death benefit upon your death before the benefit is distributed to your beneficiaries.
» Learn more: Life Insurance for Start-up Business Owners
Life Insurance for the Growth Business Stage
If your business has reached the growth stage, you're seeing your hard work start to pay off. The business still relies on you, but, at least, there are probably others in command to help.
The Growth Business's Risks
Debt Repayment
In the growth stage, you're probably still paying off your small business loan. If your business is expanding, you may have also taken on additional loans. Personal property and the business itself are at risk if you don't have financial protection in place.
Losing Key Employees
As the business has grown, you've likely had a few employees stand out. These individuals have become critical to your business's success.
While it's a relief to know that if something happened to you, these employees could keep the business running in the short-term, it's also another risk you need to prepare for. What happens if these key employees leave or die?
Without these key employees, your business may experience disruption to management, operations, or product development. You could lose customers. It would also take significant time and money to replace them.
The Growth Business's Solutions
Life Insurance on a Key Employee
A death benefit from a life insurance policy, used in a key person strategy, could help your business get through a potentially difficult time if an employee who is critical to the business passes away.
It can potentially help your business access credit, which may be needed more than ever. When a banker is dealing with a business that has a key person whose loss would disrupt the business, the banker will often make key person life insurance—with benefits equal to the credit line assigned to the bank—part of the approval process.
Life insurance proceeds could assist with a search for new talent that could provide the skills and expertise needed by the business. Not to mention provide financial cushion as time is taken to train replacements.
» Learn more: Using Key Person Life Insurance to Secure Your Business
Death Benefit for Debt Repayment
The death benefit of a policy, used for creditor protection, could be used to repay business loans or other debt so the business assets don't need to be touched. It could also help pay back a bank loan that required a life policy as collateral.
The death benefit from a life insurance policy could give the family enough liquidity to keep a business afloat as they work through their loss.
Life Insurance for the Mature Business Stage
When you reach your business's mature stage, cash flow is generally stable and profitable. You have a strong management team, and planning for the future of your business, without you, needs to be in the forefront of your mind.
The Mature Business's Risks
As a business matures, your business's value increases. With its success, do you want to pass the business to family? Are there co-owners?
Business Succession
Many business owners want to keep the business in the family. Going this route, there is potential for liquidity and tax issues, and parents may have difficulty in equalizing an inheritance for children who aren't in the business.
Money to Retire
In addition to planning for your business's future without you, you need to plan for your own future without the business. If you don't adequately plan, you may find it hard to maintain your lifestyle in retirement.
The Mature Business's Solutions
A Buy-Sell Agreement
A buy-sell agreement has multiple uses. Its main purpose is to help business owners transfer the business to preordained successor owners.
A buy-sell:
Ensures business continuation.
Protects against unwanted heirs or outsiders.
Assures a predetermined and fixed price.
Avoids business complications.
Provides financial security.
A buy-sell agreement is triggered by your disability or death. It helps ensure the business is transferred smoothly to the new or remaining co-owner, and make sure the owner isn't forced to work with family members if they don't want to. It also provides financial protection for your family.
Without the buy-sell agreement in place, the business legally goes to your estate's beneficiary, likely your surviving spouse, or next of kin if you're unmarried. This person may not want to take control of the business. This person may not be the best choice to take control either. A buy-sell avoids this situation.
A buy-sell agreement can be funded by disability insurance or life insurance, depending on its purpose.
Cash Value for Retirement
One common use for cash value life insurance is supplemental retirement income.
A permanent life insurance policy can help protect your business, your financial future, and the financial future of your loved ones. When you retire, you'll likely have less need for death benefit protection and a greater need for tax-advantaged income.
A permanent life insurance policy has cash value growth potential. In addition to the tax-free death benefit for your beneficiaries, the cash value account accumulates tax-deferred and you can take out tax-advantaged policy loans.
Ideally, let the cash value account grow untouched until retirement. By then, due to compounding interest growth, you will have a substantial cash account to access if needed.
Having the option to access a life insurance cash value account also allows you to delay taking Social Security retirement benefits. Delaying taking Social Security benefits increases the amount you receive each month.
» Learn more: How Cash Value Life Insurance Is Beneficial in Retirement
Life Insurance for the Transition Business Stage
After working hard for so long, you deserve to enjoy your final stage of life: retirement. It's important for business owners to have an exit plan.
The Transition Stage's Risks
Exiting the Business
If it's time to leave the business, and you have no exit plan in place, it leaves you, the successor owners, and your family at risk. Many times a thriving business will falter when an owner wants to retire because there was never a clear plan in place to transition it.
Unequal Inheritance
It's not uncommon to have some family members involved in the business and some not. If there is not equal participation, there may be an inequitable distribution of wealth when you die.
Not preparing for this inevitable inequality can cause many messy estate issues, in addition to family conflict.
The Transition Stage's Solutions
A Buy-Sell Agreement
In a family-owned business or business with co-owners, when the time comes and an owner is no longer part of that business, what happens to their share?
A buy-sell agreement ensures those who want and can take over the business, do. And it ensures your family members aren't left with nothing when you die.
A buy-sell is funded by your life insurance. The death benefit goes to the new business owner to buy out the deceased owner's share from the estate.
A buy-sell can also provide an inheritance to your loved ones who aren't involved in the family business.
» Learn more: Life Insurance for Business Succession Planning
A Business Owner Needs Life Insurance
No matter what stage your business is in, life insurance can provide many benefits.
Don't wait to purchase a policy. Whether you need term life insurance, a type of permanent life insurance, or a mixture of both, it's always more affordable if you purchase it sooner rather than later.
Your age and health are two big factors in determining the cost of your life insurance policy.
Quotacy can help get a plan in place for you. Term life insurance is uncomplicated. Get term life insurance quotes instantly and then easily apply right online.
Permanent life insurance is more complex. Complete the request form on our whole life insurance page and a Quotacy advisor will reach out to go over your needs and provide a personalized quote.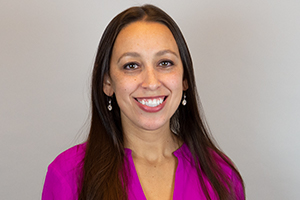 Natasha Cornelius
Marketing Content Manager
Natasha is a writer and content editor at Quotacy. She is also co-host of Quotacy's YouTube series. She can't get enough of life insurance and outside of work is also working toward her Chartered Life Underwriter designation. Connect with her on LinkedIn.