Here at Quotacy one of our goals is to not use complicated jargon when we communicate with our clients. However, we can't rewrite official life insurance documents.
As you're exploring life insurance and researching before you buy, you may come across words that are confusing. Today we're going to explain some commonly misunderstood life insurance terms.
Attending Physician's Statement (APS) – You may read that during the life insurance process, the insurance company reviews your APSs. APS stands for attending physician's statement.
This is a report generated by the doctors of the person applying for insurance. The reports can include medical summaries, actual physician notes, or even copies of hospital, laboratory, or testing results. The information is used to help determine the overall health of the proposed insured.
Beneficiary – The beneficiary of a life insurance policy is the person, people, or entity who receives the death benefit if the person insured dies while the policy is inforce (active).
Broker – Quotacy is a broker. A broker is different from a captive life insurance agent. Brokers represent clients during the life insurance process; captive agents represent the insurance company. Brokers can offer products from many different insurance companies.
Carrier – A life insurance carrier is another name for the life insurance company. You'll also hear it called an insurer.
Claim – A claim is a request to the insurance company to pay a benefit. This could be a death benefit claim when the insured person dies. It could also be a claim to accelerate the death benefit if the insured is diagnosed with a terminal illness.
Contestability period – A contestability period begins when you first purchase a life insurance policy and lasts one to two years. If the insured person dies during this contestability period, the insurance company has a right to investigate and dispute the validity of statements made on the application. The contestability period exists to protect the insurance company from fraud.
Conversion period – If a term life insurance policy is convertible, it means the policyowner can convert it to a permanent life insurance policy within the conversion period. Conversion can occur even if the insured person is no longer insurable.
Coverage amount – The coverage amount is the dollar amount the insured person is insured for. This is also referred to as the face amount and death benefit. It's the amount paid to beneficiaries upon the death of the insured.
Free look period – When you buy a life insurance policy, the policyowner has a free look period—typically 30 days—to review the policy and return it for a full refund if they decide they no longer want the coverage.
Grace period – The grace period is a length of time between the policy's premium due date and the date the policy will lapse if premium goes unpaid. This period is usually 30 days. If the insured dies during this period, the death benefit (minus the unpaid premium) will still be paid to the beneficiaries.
One of our goals is to not use complicated jargon when we communicate with our clients.
Want to see what you'd pay for life insurance?
Compare the best prices from the names you know and trust, all in one place with no commitments.

Inforce – Inforce means the life insurance policy is active.
Insurability – Usually stated as evidence of insurability, this is proof that the applicant can qualify for the life insurance coverage applied for. The insurance company reviews the application, medical records, and other reports to determine insurability during the underwriting process.
Insurable interest – Insurable interest exists when one person can prove that the death of another person would impact them financially. Insurable interest is needed when one person applies to buy life insurance on someone else.
Insured – The insured is the person whose life is covered by life insurance. If the insured dies while the life insurance policy is inforce (active), a death benefit is paid to beneficiaries.
Lapse – A lapse is when a life insurance policy terminates after the grace period passes because premiums have not been paid.
Length of coverage – The length of coverage is how long an insured individual has life insurance coverage. Permanent life insurance has a lifetime of coverage whereas term life insurance coverage only lasts a temporary period of time.
Level premiums – Level, or fixed, premiums means the price stays the same throughout the life of the policy.
Material misrepresentation – Material misrepresentation is a factually incorrect statement, whether made intentionally or not, on a life insurance application. If material representations are discovered during the contestability period after a death benefit claim is made, the insurance company has the right to deny payment.
Medical Information Bureau (MIB) – The Medical Information Bureau (MIB) is a secure computer database that provides insurance companies information regarding a prior significant medical or non-medical history on life insurance applicants. Member companies report to the MIB, by a coding system, any significant medical or non-medical conditions of an applicant. Through the sharing of such information, the MIB helps to detect and deter insurance fraud.
Mortality risk – Mortality risk is the likelihood of death. Insurance companies estimate an applicant's mortality risk based on their individual risk factors. Rock climbing without equipment is an example of an activity that increases a person's mortality risk.
Payor – The payor is the person who pays the premiums of a life insurance policy to keep it inforce. The payor is often the policyowner, but not always.
Policyowner – The policyowner is the person who has control over a life insurance policy. The policyowner can also be the same person as the payor, insured, or beneficiary.
Quote – A quote is an estimate of what it may cost to purchase a life insurance policy. A complete evaluation of an applicant may cause the final rate to be higher or lower than initial quote.
Rider – A rider is an optional add-on that you can include on your life insurance policy that provides extra benefits. Riders often cost extra but some are available at no cost.
Risk class – A risk class is a category a life insurance company assigns to an applicant based on their health and lifestyle factors. These risk classes group people with similar risks together. The risk class ultimately determines the cost of the policy.
Risk factor – Risk factors are unique to individuals. Risk factors help life insurance underwriters determine a proposed insured's mortality risk. Risk factors are weighted differently and affect how much you pay for life insurance. Risk factors can be categorized as a health or lifestyle factor.
Substandard risk – When a proposed insured is considered by the life insurance company to be high risk, he or she may be classified as substandard risk. Substandard risk offers often include either table rating an applicant or adding a flat extra to the premium. A table rating requires a policyowner to pay a certain percentage on top of the standard rate. A flat extra is an extra dollar amount per $1,000 of insurance coverage a policyowner may be required to pay to cushion extra risk the carrier takes on.
Underwriting – Underwriting is the process of evaluating an applicant's risk to determine if he or she can be approved for life insurance coverage. This step also determines the applicant's risk class and how much the coverage will cost. This process is done by the insurance company.
The terms explained today are some you're likely to come across whether you buy term or permanent life insurance. For more life insurance terms, check out our Term Life Glossary and Whole Life Glossary.
We're here to help make the life insurance buying process as easy as possible for you. After applying, your dedicated Quotacy agent will keep you posted as your application moves through the process. If you have any questions, your agent is happy to provide answers.
Start the process today by getting a term life insurance quote. Run as many quotes as you like without even giving away any contact information. When you're ready to apply, the online application only takes a few minutes.
Don't wait. Life insurance is important financial protection for your family.
Photo by Patrick Tomasso on Unsplash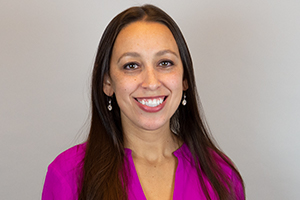 Natasha Cornelius
Marketing Content Manager
Natasha is a writer and content editor at Quotacy. She is also co-host of Quotacy's YouTube series. She can't get enough of life insurance and outside of work is also working toward her Chartered Life Underwriter designation. Connect with her on LinkedIn.