When it comes to determining how much life insurance costs, your health plays a large factor. For life insurance, the healthier and younger you are, the cheaper it is. This is because life insurance companies base costs on risk – the closer to dying someone is, the riskier it is to insure them.
Life insurance companies pay a death benefit (sometimes in the millions) to the beneficiaries of an insured if they die. To offset these costs, they have higher premium prices on less healthier individuals.
That being said, when you apply for life insurance, you will be asked to schedule a medical exam with a paramedical examiner. These examiners will come to your home or office at a time that works for you.
We sometimes receive questions from applicants such as, "I just had a physical done at my doctor's office, can we use those results?" or "Can I have my personal doctor perform my life insurance exam?" The short answer to both of these questions is sorry, but no.
Why can't I use my health physical results?
Your typical health physical does not test for the same things an insurance exam tests for. The life insurance company underwriters look for specific things in the results of the insurance medical exam, such as the health of your pancreas. Your doctor probably doesn't even mention your pancreas during your routine physical.
Why can't I have my doctor perform my insurance medical exam?
A paramedical examiner is specifically trained with the knowledge needed to work on the behalf of an insurance company. It's important to note that the examiner is employed by an independent contractor, not the insurance company.
Sometimes we hear that applicants are concerned that the examiner will provide incorrect results so that the insurance company can raise their premiums – this is not true. The examiner in no way receives any kind of incentive to misrepresent your exam.
Also important to note is that insurance medical exams are free to you! If your doctor did the exam, you probably would have a co-pay… who likes spending money on something when you can get it for free? I don't.
See what you'd pay for life insurance
Comparison shop prices on custom coverage amounts from the nation's top carriers with Quotacy.
What happens during the insurance medical exam?
After you apply online with Quotacy, a representative from the insurance company you chose will call you to schedule the exam. They will work around your schedule and the examiner can come perform the exam at either your home or workplace, wherever works best for you. The exam itself usually only takes 20-30 minutes and there is no sitting in a waiting room for eternity – bonus!
The medical exam includes:
Height and weight measurements
Pulse and blood pressure check
Urine sample
Blood sample
In some cases an EKG may be needed; this is typically based on age and coverage amount. The examiner will also review both your personal and family health history with you.
The examiner's recordings will end up going to the life insurance company underwriter that is assigned to your case and that individual reviews the results and puts you into a class based on the underwriting guidelines they follow.
The class, known as a risk class, determines what your life insurance premium amount will be. If you don't use tobacco, the typical classifications are (starting with the best offering):
Preferred Plus
Preferred
Standard Plus
Standard
If you use tobacco, you'll most likely be put in one of the "smoker" classes. Cigarette use will 100% of the time put you in a smoker class, but certain companies are more flexible if you only smoke cigars, use chewing tobacco, or e-cigarettes.
There are two main smoker classifications:
Preferred Tobacco
Standard Tobacco
Essentially the closer you are to non-tobacco Preferred Plus, the lower your premiums.
Each life insurance company follows a different set of underwriting guidelines. Quotacy works with multiple carriers, so your chances of getting the best premium a company can offer is relatively high if you work with us. We have an in-house underwriter who knows the guidelines of the different carriers like the back of his own hand. If you have a sticky situation that may need some extra tender loving care in order to get approved for life insurance, we know a guy.
Stop fretting over the medical exam. I assure you it's not too invasive. Get a term life insurance quote today and see how little coverage may cost you.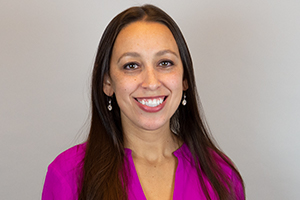 Natasha Cornelius, CLU
Senior Editor and Licensed Life Insurance Expert
Natasha Cornelius, CLU, is a writer, editor, and life insurance researcher for Quotacy.com where her goal is to make life insurance more transparent and easier to understand. She has been in the life insurance industry since 2010 and has been writing about life insurance since 2014. Natasha earned her Chartered Life Underwriter designation in 2022. She is also co-host of Quotacy's YouTube series. Connect with her on LinkedIn.