A convertible term life insurance policy can be converted by the owner into a permanent life insurance policy during a specific period of time, without requiring an exam or proving the insured is healthy.
Life insurance companies that offer convertible term policies set their own requirements you must meet in order to switch to permanent plans, often setting limits on the amount of time you've had your term policy and your age.
This is a great way for people to enjoy the lower premiums of a term life policy now, while having peace of mind knowing that they will never have to worry about how their potential health changes could affect their future insurability.
Even better? Most term life policies include a conversion option for free.
» Compare: Term life insurance quotes
Why choose a convertible term life insurance policy?
As I mentioned, one of the major benefits of having convertible term life insurance is that you get to maintain your health rating from your term policy, meaning you won't have to get another health exam. With a convertible term policy, you can simply convert to a permanent life insurance policy and have coverage for the rest of your life, even if you have become "uninsurable" since getting your first policy.
Note: While this process is relatively simple, by converting to a permanent policy, your premiums will be approximately 10-15x higher compared to your term policy premiums.
Another benefit is that, with some insurance companies, instead of converting the full amount, you can just convert some of your term life policy—called a partial term conversion—into a permanent life insurance policy.
And, when you convert your term life insurance policy into permanent one, your new policy will begin to accrue cash value from the premium payments that you make.
With a convertible term policy, you can simply convert to a permanent life insurance policy and have coverage for the rest of your life, even if you have become "uninsurable" since getting your first policy.
Want to see what you'd pay for life insurance?
Compare the best prices from the names you know and trust, all in one place with no commitments.

What are some things I should know about convertible term life insurance?
While you won't have to undergo the underwriting (or exam) process again, there are a few things to know in order to make the right decision for you and get the most out of your term conversion.
Most policies have a deadline for conversions and providers may have other restrictions on when you can convert your policy—such as permitting conversion only in the first five years of your policy's term.
You don't have to use your current age at the time of conversion. You can use your original age (the age when you first bought your policy) in order to get lower premiums.
Life insurance companies may require a lump sum to be paid at the time of your conversion if you want to use your original age.
Providers may limit which permanent products you can convert your term life insurance policy into, but the majority allow you to convert to any of their permanent policies.
You will still pay higher premiums than when you had a term life policy. However, conversion will likely be much cheaper than applying for a new permanent policy after your term ends.
If you decide to renew instead of convert (see below), then your premiums will skyrocket—sometimes up to 500 percent higher in the first year.
You can often do a partial conversion, after which you will own two different policies. Some providers require a minimum amount of coverage to be left on your original policy.
Each year that you wait to convert, your potential premium costs may increase by up to 15 percent, based on your age (unless you opt to pay a lump sum to the insurer to avoid using your current age).
The death benefit from a permanent life insurance policy received by the beneficiaries is generally income tax-free.
There are three instances where life insurance can be included in the decedent's estate and vulnerable to the estate tax:

The benefit is paid to the executor of the decedent's estate.
The decedent at death possessed an incident of ownership. When an individual retains rights to possess or use an asset or benefit from it, this is an incident of ownership.
A transfer of policy ownership occurs within three years of death (three-year rule must be observed).
As of 2017, federal estate taxes are assessed on estates worth over $10.98 million for a couple or over $5.49 million for a single person. If your estate is worth more than these amounts, then your heirs may be taxed.
Why would I need permanent life insurance after my term has ended?
Here are a few questions to ask yourself as you consider converting your term life insurance policy:
Do I have lifelong dependents?
Remember that term life insurance policies offer coverage only for a specific period of time. So, if you have lifelong dependents, you may want coverage that goes beyond your term.
For example, if you want to protect your newborn through college and a few years beyond, you may choose a term of 25 years. However, if you have family members—such as a special needs child—who may need support for their entire lives, then you may choose to convert some or all of your term life policy.
Do I need to build savings?
Unlike a term life insurance policy, a permanent life insurance policy lets you rest assured that your beneficiaries will receive funds—regardless of when you die—as long as your premiums are kept up.
Because the policy builds up cash value as you pay your premiums, you can borrow or withdraw money from the accumulated value as a loan (you will have to pay interest, though).
What if I want to renew my policy and not convert it?
The majority of term life insurance policies feature a clause that allows you to renew it at the end of the term. This is called renewable term life insurance.
In this case, your current health status will not be evaluated by medical underwriters. This, however, results in much higher premiums. We generally recommend converting to a permanent policy instead.
» Calculate: Life insurance needs calculator
What are my coverage needs?
Regardless of the policy that you decide on, you should select a policy that offers a death benefit that can cover:
Funeral Costs: These may range between $6,000 to $10,000 depending on the type of service that you (if you've put it in your will) or your family chooses.
Probate Costs: Estate administration and probate expenses may extract 2% to 8% from the total value of your estate.
Standard of Living: You should purchase enough coverage to replace your current income. If your loved ones may face financial challenges in the future (such as if you have a partner with existing health problems) then you may need more coverage.
Debts and Future Expenses: You will also need enough funds to cover your mortgage, personal debts, and any significant future expenses like college tuition.
To make sure you've thought of everything, you can use our simple life insurance needs tool to get an estimate of your coverage needs in just seconds.
At Quotacy, we've made it easy for you to find the best term life insurance quotes online, but we also know that, if you are just starting to explore your insurance options, you may have more questions.
We have answers.
Our insurance advisors and underwriters have collected the most common term insurance questions people have asked us in order to help you make the most informed decision about your financial future.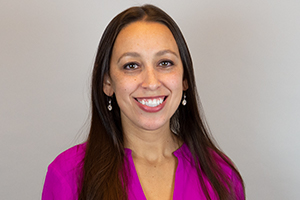 Natasha Cornelius
Marketing Content Manager
Natasha is a writer and content editor at Quotacy. She is also co-host of Quotacy's YouTube series. She can't get enough of life insurance and outside of work is also working toward her Chartered Life Underwriter designation. Connect with her on LinkedIn.