A 10-year term life insurance policy is the most affordable plan, but is it right for your family? In this post, we'll show you how to find just the right coverage term and how to get your quotes in seconds.
» Compare: Term life insurance quotes
When looking for the best term life insurance, you may be spoiled for choice. There are so many options to think about, all of which offer great coverage for your family. A 10-year term life insurance policy is a popular option for many families. Like other term life policies, it's comprehensive and extremely affordable for most. There are some circumstances, however, when a 10-year term life insurance policy won't cut it.
Here are a few examples:
10 Times 10-Year Term Life Insurance Won't Cut It
When You Have Young Children and a New Mortgage
While it may seem logical to get insurance that provides coverage for your children until they enter college, this term might not be long enough to protect your family's financial future.
Here's why:
While your children may be less than a decade away from adulthood, it is important to realize that their need for your financial support—beyond helping with tuition—won't stop once they're squeezed into their dorm room with the other freshmen. It's virtually inevitable that the average tuition rates in the U.S. will go up (it has every year for the past 20 years).
Even if you've thought ahead and have already started a college fund, it may not be sufficient enough to cover all the costs of attending college. That's because in addition to tuition, room and board there are school fees—which can be as much as $2,000 per semester. Consider this when buying life insurance if you plan on paying for your children's college costs.
In addition to college tuition, you may also have a mortgage balance that you don't wish to leave to your spouse or partner. Is your mortgage loan longer than 10 years? We recommend getting term life insurance that lasts at least the length of the mortgage. Ensuring your family can stay in the home and your children can afford to go to college, even if you died unexpectedly, are two noble reasons to buy life insurance.
If your children are under 12, a 10-year term life insurance policy might end just as your children are entering or graduating from college. So, this may not be the best term life insurance policy for you because that means they may be exposed to costs that might be a challenge for them to handle without your support.
» Calculate: Life insurance needs calculator
When You Have Teens on the Cusp of Adulthood
If you are in the throes of a (or multiple) teenage rebellion(s), you'd be forgiven for looking forward to the day when your little darlings slam angrily out of the nest and head into adulthood. As you may be aware, that flight from the comforts of home might mimic that of a boomerang, rather than an eagle's.
About 1 in 3 young people between the ages of 20 and 25 return home to stay with their parents until they become financially stable and established in their careers. If you're a Generation Xer and have three millennial children, statistically, one of your millennials will end up on your couch for an average of three years. In fact, more millennials are living with their parents than with a spouse or partner.
As part of your household, your millennial will be depending on your support to achieve financial independence. If it is even remotely possible that your millennial may suffer from a failure to launch, then the financial protection of a 10-year term life insurance policy may not cut it if you purchased it when they were in their teens.
If You Own a Small Business
As an entrepreneur, you've put an enormous amount of hard work into building your business. While you may have made a well-researched estimate on how long it will take you to pay off your business debts, even the most solid revenue projections can be impacted by unexpected events and changes in the economic landscape.
While the average length of a Small Business Administration business loan is about seven years, the loan size is $642,000. If your business needs to expand or you experience a slump in sales, you may have to refinance. If you've personally guaranteed those loans then your estate may be at risk if you die before the balance is paid.
In short, a 10-year term life insurance policy may offer great coverage, but the term may just be too short to protect your estate if your loan period expands and you pass away after your term has finished.
Here are just a few scenarios in which a 10-year policy won't cut it when it comes to protecting your family and your business:
If your business loan period is more than seven years and you experience financial difficulties which make it difficult for you to pay off your balance within the allotted time.
If you take on partners who invest in your business and you wish to protect their share of the profits from any lingering debt.
If you plan to leave your business to your family and you anticipate legal fees related to the transfer of ownership.
See what you'd pay for life insurance
Comparison shop prices on custom coverage amounts from the nation's top carriers with Quotacy.
When it Works and When it Doesn't
There are several other circumstances in which 10-year term life insurance might not be a good fit.
If you are young and have debts with repayment periods of more than 10 years that your parents or a partner have co-signed;
If your partner is returning or has recently returned to the workforce and income replacement will be important until they are well established in their career;
When you are the primary source of financial support for a special needs child who is unlikely to become independent when they reach adulthood;
If you are caring for or providing financial support for an elderly relative or parent;
If your partner intends to remain a stay-at-home parent if you become deceased, and your savings are not sufficient enough to take care of your debts and provide income replacement for several years;
If you are at an age when purchasing a new policy after a 10-year term would be too expensive should you need more coverage;
If you have a medical condition which is currently under control but may become worse over time and you don't wish to undergo the underwriting process again.
When Is 10-Year Term Life Insurance the Right Choice?
There are many situations in which a 10-year term life insurance plan does make perfect sense.
When you are close to retirement. If you are nearing retirement and you wish to protect your spouse or partner if you should pass away and/or if you are still working and building your retirement fund, a 10-year term life insurance policy can provide income replacement and help secure your loved one's retirement.
If you need to secure a loan. Some business and consumer loans may require you to have term life insurance through the life of the loan. Purchasing a 10-year term insurance policy is a smart choice for ensuring your family's financial security over the life of your loan.
When you want to supplement your existing term life insurance. Policy laddering is a method of purchasing term life insurance of varying lengths and/or amounts to provide just the right amount of coverage at different junctures of your family's life together.
There may be other circumstances where a 10-year term insurance policy is the right fit for your family. Even though for many families a longer term is the best way to protect their financial security, your family's unique situation may be very different.
The first step to finding out how long you will need term life insurance is to determine how much coverage you will need. Our free term life insurance needs calculator will let you define your family's financial requirements and then guide you through getting customized life insurance quotes in just minutes.
As a family, you have a variety of term life insurance options—from convertible term life insurance (that allows you to convert your policy into a whole life plan) to strategically laddering policies to save money. Don't let it overwhelm you.
Here at Quotacy, we've helped thousands of families find the right plan for their needs. Learn more about 10-year term life insurance and then click through to our free term life insurance quotes tool to compare premiums side-by-side and apply for a policy in less than 5 minutes.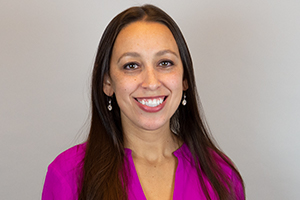 Natasha Cornelius, CLU
Senior Editor and Licensed Life Insurance Expert
Natasha Cornelius, CLU, is a writer, editor, and life insurance researcher for Quotacy.com where her goal is to make life insurance more transparent and easier to understand. She has been in the life insurance industry since 2010 and has been writing about life insurance since 2014. Natasha earned her Chartered Life Underwriter designation in 2022. She is also co-host of Quotacy's YouTube series. Connect with her on LinkedIn.