There are a number of factors that come into play during the underwriting process, in other words, the process in which the life insurance company determines how much of a risk you are to insure.
Let's take a closer look at the five most common reasons underwriters may decline your application or set high premiums.
You have a health specific condition
A pre-existing health condition is the most common reason for higher premiums or a decline.
There are several health conditions that can potentially raise red flags to insurance companies and cause denied life insurance status. Having one of these conditions doesn't necessarily mean you will be declined, but it could result in higher premiums.
This list doesn't encompass all health conditions that may be viewed as high risk, but lists the most common:
Cancer
Stroke
Heart Disease
Liver Disease
Obesity
Diabetes
Parkinson's Disease
Kidney Disease
HIV or Aids
ALS
You have a dangerous occupation
For some, going to work every day is hazardous. Life insurance companies may look at your occupation and deem you high risk. It's possible to be declined for life insurance because of your line of work.
According to Business Insider, here are the ten most dangerous jobs:
Logging Workers
Fishers
Airline Pilots
Roofers
Refuse and Recyclable Material Collectors
Mining Machine Operators
Driver/Sales Workers and Truck Drivers
Farmers, Ranchers and other Agricultural Managers
Electrical Power-Line Installers and Repairers
Construction Laborers
If you work in one of these industries and are offered life insurance through your employer, take advantage of the benefit. It's important to obtain your own individual coverage as well, but in the event you are denied life insurance, you at least have your policy through your employer. Keep in mind that you can only collect on your group life insurance policy if it's in force and you are employed with the company when you die.
See what you'd pay for life insurance
Comparison shop prices on custom coverage amounts from the nation's top carriers with Quotacy.
You engage in risky hobbies
Some people knit for a hobby while others go skydiving. Insurance companies view some hobbies as dangerous and therefore are considered high risk.
Some of these activities include:
Skydiving
Racing (cars, boats, motorcycles)
Rock climbing
Hang gliding
Flying (recreational pilot)
Scuba Diving
Every situation is different and carriers will look at them on a case by case basis, but know that if you engage in any of these hobbies, they may affect your pocket book or even your eligibility for coverage.
Financial reasoning
There are some income requirements when applying for life insurance. Different insurance companies have different limitations, but you can't expect to be able to take out a $1,000,000 policy if you make $25,000 per year.
You can expect to get coverage of 10-30 times your annual income, depending on your age. If you don't work and depend on your spouse, you can typically get the same coverage as your spouse. But, if you have no income and no justification for life insurance, you will most likely be declined.
» Learn more: How Much Life Insurance Can I Get?
You have a history with DWI/DUI
If you have had more than three DUIs in the last 10 years, you will be denied coverage. Some insurance companies will decline your application for having one or more DUIs over the last 10 years, while other companies will work with you on coverage.
Every life insurance company has different practices when it comes to taking on risk. Some are more lenient with conditions, while others are strict. If you get declined from one company, it doesn't mean it's the end of the road for you. There may still be options for coverage with another company.
It's imperative to work with an experienced agent that has access to high risk underwriters and access to multiple carriers, increasing your chances for approval and at the best rates. At Quotacy, we do just that. We work with several insurance companies which increases the odds of finding you a great product at a fair price.
» Learn more: What Are the Risk Factors that Affect Buying Life Insurance?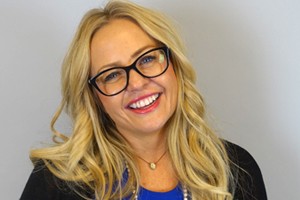 Jeanna Simonson
Marketing Content and Social Media
Jeanna has a passion for letting her creativity shine. At Quotacy she manages social media, is a co-host of Quotacy's Q&A Friday YouTube channel, and enjoys writing here and there. When she's not at the office, you can find her hanging with her husband and rescue animals, brunching with girlfriends, or loving up on her nieces and nephews. Connect with her on LinkedIn.