Although there may be some challenges, you can get life insurance if you have a history of depression. Read on to learn more about term life insurance and how easy it is to get your quotes.
Millions of Americans cope with depression on a daily basis—it is estimated that more than 16 million adults experience at least one major episode of depression each year. Just like every other family, however, those with members who have dealt with depression can benefit from the protection that term life insurance offers.
Is it possible to get life insurance if you have a history of depression? Yes—having a mental health condition doesn't automatically mean that you won't be able to get term life insurance. Let's take a look at how some insurance companies may look at your application, and then we'll show you how to find the right policy and get some life insurance quotes.
Life Insurance Companies Want You to Get Life Insurance
Believe it or not, life insurance companies really want to insure applicants—medical exams and detailed forms aren't designed to trip up applicants. Insurance companies make money when the insured pay their premiums, so they naturally benefit from growing their customer base—it's just that they need to limit how much risk they can take on so that they can remain profitable in the long run.
This is where life insurance company underwriters come in: they evaluate applicants based on pre-existing criteria and determine if accepting the application represents an acceptable risk. That's why your health, lifestyle, job, and even your hobbies are so important in the calculation of how much you will pay in life insurance premiums.
If you have a history of depression, this will impact your premium rates, but it doesn't mean that you can't get life insurance that is affordable to you.
Here are some factors that underwriters look at when determining your rates:
What type of depressive disorder have you been diagnosed with?
Certain types of depression may be weighted differently when life insurance companies calculate your premiums. Here are a few of the most common types of depression:
Persistent depressive disorder, or dysthymia.
Persistent depressive disorder is chronic depression that is not as severe as major depression, but it impacts energy levels, decision-making, and other behaviors.
Bipolar disorder
Bipolar disorder often involves significant mood swings and bouts of depression. Bipolar disorder itself has many subcategories, but each is considered a significant mental health issue.
Seasonal depression
Seasonal depression typically occurs throughout the fall and winter months, and manifests as chronic, major depression. It usually goes away in the spring and summer seasons.
Postpartum depression
Although some researchers say that most new mothers experience postpartum depression, many other women experience major depression that coincides with a new birth.
Psychotic depression
Sometimes those with major depression experience hallucinations, paranoia, or other severe symptoms. When these issues appear with depression, it's often referred to as psychotic depression.
Don't assume that because you have been diagnosed with a certain category of depression that you won't be able to afford insurance: it's always better to take the chance and apply.
Other questions that you may have to answer could include:
If you are taking medication, has it been effective?
If your medication has not worked to control your symptoms, or you have recently changed your medication, underwriters may factor this in when determining your risk class.
What is the current severity of your symptoms, and have you been hospitalized?
If your symptoms are well-controlled, or your condition has improved after hospitalization, insurance underwriters may take this into account.
Are you undergoing therapy?
If you are benefitting from on-going therapy, or have completed therapy in the past and shown improvement, this may strengthen your application.
Despite the challenges in finding the right plan, there are many life insurance companies that have enabled applicants with a history of depression to get life insurance.
Ready to get your life insurance quote?
You're a few minutes away from great life insurance
How much life insurance do you need?
Figure out your action plan with our needs calculator
Ready to Get Life Insurance? Follow These Steps to Prepare
Step One: Learn About Your Medical Exam Options
You probably already know that you will have to answer medical questions and also—in most cases—have a medical exam when you apply to get life insurance. There are no medical exam life insurance policies, but some of these do not accept applicants with certain health conditions, such as bipolar disorder.
Other life insurance companies do accept applicants with certain mental health issues without a medical exam—each company has policies that may vary significantly. For example, some life insurance companies accept applicants with PTSD or a variety of other mental health issues besides depression.
Step Two: Prepare for Your Exam
Normally, in order to get a traditional term life insurance policy, you will need to take a medical exam. First of all, there is nothing to be afraid of. The medical professionals who perform exams for life insurance companies are compassionate and experienced in dealing with applicants with diverse health issues. That said, you should still take steps to prepare for your medical exam.
Try to schedule your exam for first thing in the morning.
It is advisable to fast for at least six to eight hours before your exam, since eating may impact your blood pressure results. To avoid being hungry all day try to make time in the morning for your exam.
Avoid coffee, tea, energy drinks, alcohol, and tobacco.
These can affect your blood pressure and heart rate during your exam.
Try to stay away from salty and fatty foods for a week before your exam.
You guessed it! Both can impact your blood pressure and cholesterol readings. If you can't manage a week, try your best to avoid them for 24 hours before you are examined.
Hydrate, hydrate, hydrate. Drinking a healthy amount of water will make your blood and urine tests a lot easier—and quicker.
Don't hit the gym the night before or morning of your exam. This may be one of the few times in your life when it is better not to get exercise! Strenuous activity can cause your blood pressure and heart rate to appear elevated during your exam.
Avoid scheduling your exam during your cycle. If you do end up taking an exam during your menstrual period, this can contaminate the urine sample. Reschedule if you expect or are having your period.
Let your examiner know if anything during the exam may trigger anxiety or any other symptoms. If you have a fear of needles, for example, don't be shy to let your examiner know. Your exam results may be impacted if a situation causes you to feel uncomfortable.
Step Three: Make Sure Your Medical Records Are Complete
It is always a smart idea to have a complete list of the following handy when you have your exam:
The contact data for your doctor(s) and/or therapist(s)
If you have access, bring a copies of your medical records which detail your treatment(s) if you haven't been able to verify that all of your most up-to-date records have been received by the insurance company.
A list of the medications that you are taking along with their dosage
Have record of what the effective medication/dosage is and how long symptoms have been well controlled with the current treatment. Also helpful to have would be any other medical records or communications from your doctor(s) for evidence that your condition is controlled and/or improving.
Step Four: Determine Your Life Insurance Needs
The easiest way to determine how much coverage that you need is to click through to our free life insurance needs calculator. You'll be able to plug in a few details (anonymously) and then use the slider to get an estimate of the coverage that may make sense for you and your family.
You'll also see a range of premium rates. If you want a more customized quote, you can click to our life insurance quotes tool find out how much your chosen coverage may cost, based on details like your region of the country, age, gender, and health. In seconds, you see customized quotes that match your criteria. If you see quote that you like, you can apply in under five minutes.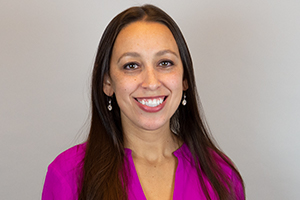 Natasha Cornelius, CLU
Senior Editor and Life Insurance Expert
Natasha Cornelius, CLU, is a writer, editor, and life insurance researcher for Quotacy.com where her goal is to make life insurance more transparent and easier to understand. She has been in the life insurance industry since 2010 and has been writing about life insurance since 2014. Natasha earned her Chartered Life Underwriter designation in 2022. She is also co-host of Quotacy's YouTube series. Connect with her on LinkedIn.