Yes. If you use marijuana, you get still be approved for life insurance.
Marijuana is no longer taboo in today's society. In the U.S., marijuana use for medicinal purposes has increased significantly in recent years. Public acceptance for legalization of marijuana has also increased.
Most states have decriminalized marijuana. Meaning that being caught with first-time possession usually comes with a warning or fine, rather than arrest, prison time, or criminal record. Consistent with this trend is the recent legislation in some states to allow recreational use and possession of small quantities of marijuana for personal use.
All these things considered, the long-term health effects of marijuana use still lack scientific research. So, the life insurance industry isn't completely embracing marijuana use with open arms quite yet.
Marijuana Use and Applying for Life Insurance
Don't let your marijuana use, whether medicinal or recreational, stop you from applying for life insurance.
On most life insurance applications, you will be asked if you use marijuana. Be honest.
Insurance companies can pull your medical records. If any of your doctors know you're a marijuana user, then the insurance company will too. And, depending on the policy you're applying for, you may need to get a medical exam done. Your exam test results will also show if there is THC in your system.
If you state on your application that you do not use marijuana, but then it shows up in your medical exam test results, many life insurance companies will automatically decline your coverage.
If you're honest and are upfront about any marijuana usage, we can help you get approved for coverage.
Don't let your marijuana use, whether medicinal or recreational, stop you from applying for life insurance.
Want to see what you'd pay for life insurance?
Compare the best prices from the names you know and trust, all in one place with no commitments.

Marijuana Use and the Cost of Life Insurance
Your price for a term life insurance policy will vary based on the type of use (recreational or medicinal), how often you use, and the life insurance company you apply to.
Recreational versus Medicinal Marijuana Use
Recreational users of marijuana can still get affordable life insurance. If you don't use that often (a few times per month) then you may even qualify for the best risk class. The best risk class equals the best price.
Ingesting marijuana (i.e. edibles) is also typically more favorable to an insurance company than inhaling or smoking marijuana.
If you smoke or inhale marijuana daily or weekly, you're likely only going to qualify for tobacco risk classes. But there are a few insurance companies that will offer non-tobacco classes for these cases.
The table below illustrates real monthly premiums from a top life insurance company. You can see how a person's cost of life insurance varies greatly depending on what risk class they qualify for.
Quotes for a 20-Year $500,000 Term Life Insurance Policy for 30-Year-Old Male
Risk Class
Monthly Premium
Preferred Plus
$19.66
Preferred
$25.01
Standard Plus
$31.55
Standard
$35.68
Preferred Tobacco
$68.82
Standard Tobacco
$90.20
If you are a marijuana user and are treating any type of depression, or if you have a history of unstable living environment, employment or lifestyle issues, major accident or motor vehicle offenses, or substance abuse history, then these are cases where you may not qualify for the Preferred or Standard risk classes.
Table ratings may come into play with these scenarios. A table rating is an increase in price the insurance company requires if your level of risk is higher than average.
Medicinal marijuana use is evaluated in a completely different manner than recreational use. Most insurance companies don't even bother with the marijuana factor itself and instead bases risk class solely on the medical condition being treated.
Applying to the Right Life Insurance Company
The truth is that some life insurance companies are much more lenient with marijuana use than others. Going with the wrong insurance company can cost you hundreds in extra premium dollars each year. Consider the examples below.
Example One: James
James is a healthy 33-year-old male who works as an accountant for a local sporting goods store. He smokes marijuana typically each Friday evening at the end of the work week. He does not use any other form of tobacco.
He applies for a 30-year $250,000 term life insurance policy. On his application, he admits to using marijuana 1-2 times per week.
His friend is an insurance agent and applies through him. The company the agent works for offers James a Preferred Smoker risk class.
James accepts the policy, not realizing he could get a better price elsewhere.
His 30-year $250,000 term life insurance policy costs James $70 per month.
Example Two: Ben
Ben is also a healthy 33-year-old male. He works as a graphic designer. To unwind, he too smokes marijuana 1-2 times per week. No other tobacco use.
Ben applies with an independent life insurance broker. His broker tells Ben that he has an insurance company willing to offer him the Preferred Non-Tobacco risk class. Ben accepts this policy.
Ben's 30-year $250,000 term life insurance policy only costs him $24 per month.
You don't need to figure out for yourself which insurer will offer you the best price. No need to apply over and over hunting for the cheapest policy. We do the work for you.
Quotacy is an independent life insurance broker. One benefit of applying for life insurance through us is that we comparison shop prices for you. We make sure you're matched with the insurance company that will treat your marijuana use, and any other health or lifestyle factor, most favorably so you get the best price possible.
Note: Life insurance quotes used in this article accurate as of May 12, 2021. These are only estimates and your life insurance costs may be higher or lower.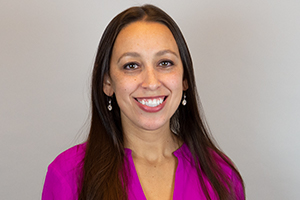 Natasha Cornelius
Marketing Content Manager
Natasha is a writer and content editor at Quotacy. She is also co-host of Quotacy's YouTube series. She can't get enough of life insurance and outside of work is also working toward her Chartered Life Underwriter designation. Connect with her on LinkedIn.