Did you know that women pay less for life insurance than men?* This is because, statistically speaking, women live longer than men. And not only that, women's extra years tend to be healthy ones.
Average Term Life Insurance Monthly Premiums for a Healthy Non-Smoking Individual
Age
Face Amount
20-Year Term (Males)
20-Year Term (Females)
30-Year Term (Males)
30-Year Term (Females)
40-Year Term (Males)
40-Year Term (Females)
30
$100,000
$10
$9
$13
$12
$19
$16
$250,000
$13
$11
$19
$16
$30
$23
$500,000
$19
$16
$30
$26
$54
$39
$750,000
$26
$20
$41
$35
$78
$56
$1,000,000
$31
$25
$54
$44
$102
$72
40
$100,000
$11
$10
$18
$16
$28
$23
$250,000
$18
$15
$29
$23
$61
$49
$500,000
$29
$25
$50
$40
$113
$90
$750,000
$40
$33
$72
$57
$167
$133
$1,000,000
$50
$41
$93
$74
$219
$174
50
$100,000
$22
$18
$36
$29
N/A
N/A
$250,000
$39
$31
$69
$52
N/A
N/A
$500,000
$72
$56
$130
$96
N/A
N/A
$750,000
$105
$81
$191
$141
N/A
N/A
$1,000,000
$134
$98
$248
$182
N/A
N/A
» Compare: Term life insurance quotes
While biological factors, such as chromosomal differences, may contribute to the difference in longevity, researchers also name two lifestyle factors that help explain the difference.
Men tend to participate in riskier activities and are harder on their bodies than women.
Women are more likely to go to the doctor if they are feeling unwell.
Men's Risky Lifestyles
On average, men participate in more dangerous hobbies, such as car racing and hunting, than women. Men also work in more hazardous professions, such as military combat and jobs requiring hard labor.
Men also tend to smoke more cigarettes and drink more alcohol. All of these excess risks point toward developing serious health conditions and a decreased longevity.
Again, these are simply on average. Not all men fit this mold.
Women Go to the Doctor
On average, women are more health conscious and attend to their bodies, seeking preventative women's health care and practicing healthier lifestyles, compared to men.
Obviously, if you eat healthy and exercise you're going to live longer than someone who doesn't. If you regularly go to the doctor for check-ups, you're more likely going to catch a health condition and treat it before it's too late, over someone who skips doctor appointments.
Ready to get your life insurance quote?
You're a few minutes away from great life insurance
How much life insurance do you need?
Figure out your action plan with our needs calculator
National Women's Health Checkup Day
Every Monday after Mother's Day is National Women's Checkup Day. It's a reminder to women to make their health a priority and schedule their annual preventative exam if they haven't done so yet.
Breast and cervical cancer screenings are two of the most important diagnostic services available for women. These include mammograms, Pap smears, and manual breast exams.
According to the Centers for Disease Control and Prevention, breast cancer is the most common cancer among women in the U.S., aside from non-melanoma skin cancer. In addition, breast cancer is one of the leading causes of cancer death among women of all races and Hispanic ethnicity.
» Learn more: Breast Cancer and Life Insurance
Cervical cancer was once the leading cause of cancer death among women in the United States; however, cervical cancer cases and deaths have decreased significantly during the past 40 years. Essentially, this decline is the result of many women getting regular Pap tests, which can find cervical pre-cancer before it turns into cancer or detect early stage, treatable cancers.
» Learn more: Cervical Cancer: Prevention, Treatment, and How It Affects Life Insurance
Most health insurance plans include these preventative exams with no co-pay. For those without health insurance or if your insurance does not cover these screenings, CDC's National Breast and Cervical Cancer Early Detection Program offers free or low-cost services across the country.
To be eligible for these offerings, you must meet the following qualifications:
You are between 40 and 64 years of age for breast cancer screening.
You are between 21 and 64 years of age for cervical cancer screening.
You have no insurance, or your insurance does not cover screening exams.
Your yearly income is at or below 250% of the federal poverty level.
For more information about this program, check out the CDC website.
Before your next check-up, especially if it's been awhile, the CDC recommends you do these four things:
1. Review your family history. Are there any new conditions or diseases that have occurred in your close relatives since your last visit? If so, let your health care provider know.
2. Find out if you are due for any general screenings or vaccinations.
3. Write down a list of issues and questions to take with you. Review any existing health problems and note any changes. For example:
Have you noticed any body changes, including lumps or skin changes?
Are you having pain, dizziness, fatigue, problems with urine or stool, or menstrual cycle changes?
Have your eating habits changed?
Are you experiencing depression, anxiety, trauma, distress, or sleeping problems?
Don't be afraid or embarrassed to ask your health provider questions. They have already seen and heard everything.
4. Consider your future. Are there specific health issues that need addressing concerning your future? Are you thinking about having infertility treatment, losing weight, taking a hazardous job, or quitting smoking? Discuss any issues with your provider so that you can make better decisions regarding your health and safety.
When thinking about your future, life insurance should also be considered. Even if you have a health condition, Quotacy can help you get life insurance.
We work with the best life insurance companies and can shop your application around to ensure you get the best coverage and rates available. Running term life insurance quotes is free and there is no obligation to buy.
For both men and women, term life insurance is quite affordable and can fit in most budgets. If you're unsure how much life insurance you may need, our life insurance needs calculator can point you in the right direction. It's important to continue regular women's health checkups. 
» Compare: Term life insurance quotes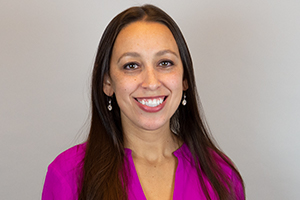 Natasha Cornelius, CLU
Senior Editor and Life Insurance Expert
Natasha Cornelius, CLU, is a writer, editor, and life insurance researcher for Quotacy.com where her goal is to make life insurance more transparent and easier to understand. She has been in the life insurance industry since 2010 and has been writing about life insurance since 2014. Natasha earned her Chartered Life Underwriter designation in 2022. She is also co-host of Quotacy's YouTube series. Connect with her on LinkedIn.