As 2020 comes into focus, it's the perfect time to celebrate individual accomplishments and establish new initiatives. Yes, personal resolutions are great, but you may want to consider approaching the new year with a bigger goal in mind such as New Year's Resolutions for your family.
Whether it's kicking household habits or creating new traditions, what better way to start making positive change than as a family. Plus, you can increase the likelihood the resolution(s) will stick by holding each other accountable.
Making New Year's resolutions can also teach kids the importance of setting goals and the impact of achieving them. What are some good New Year's resolutions for the whole family? Keep reading for our top 9 family resolutions.
1. Get away from the screens
Children these days are pretty much born with a smartphone and/or tablet in their hands and probably can't imagine a world without them.
Even though smart devices can be educational and an easy way to keep them occupied, too much screen time can lead to attention problems and anxiety in kids. They can also be detrimental to their development, besides face-to-face interaction is the number one-way kids learn.
If the whole family is busy with individual screens, they're missing out on valuable opportunities to engage with each other and chances to help children become even smarter.
Establish and follow rules around smartphone and tablet use. For instance, make mealtimes a no phone zone.
2. Eat a healthier, more diverse diet
Eating healthier doesn't have to be a whole life overhaul. It also doesn't mean you can't stop for the occasional burger or have a family cheat day.
Small changes are key. Starting with little swap-outs can pay off big time, like packing raw fruits and veggies in their lunch.
Finding new kid-friendly ways of preparing unfamiliar food can help increase your family's buy-in. Maybe your family commits to trying one new vegetable a week. Whatever works best with your family and schedule.
3. Get outside more
Time outside is a great way to unplug and enjoy quality time as a family. It's also amazing for your whole family's health.
Spending time outdoors is one of the only ways your family can get vitamin D. Plus, it only takes 15 to 20 minutes outside to get your daily dose.
Getting your daily dose of the sun can protect you and your family from cancer, heart attacks, strokes, and osteoporosis. Vitamin D also has a powerful effect on mood and can alleviate the symptoms of depression and anxiety. All the more reason to spend time outdoors.
4. Practice mindfulness
Technology makes it easier than ever to multitask, but constantly multitasking removes us from the present moment and we miss out on life.
Mindfulness is the act of focusing on the present moment without judging or trying to change it. Practicing mindfulness is a great way for everybody in your family to reconnect with themselves with each other and the world around them.
There are tons of benefits to practicing mindfulness regularly. Mindfulness can relieve stress, help with chronic pain, and lower your blood pressure.
Children who practice mindfulness make better decisions and regulate their emotions better. Plus, it also improves a child's self-esteem and social skills.
Volunteering also instills positive work ethic in children, makes them more empathetic, and is linked to higher self-esteem in children and better grades.
Ready to get your life insurance quote?
You're a few minutes away from great life insurance
How much life insurance do you need?
Figure out your action plan with our needs calculator
5. Get moving together
Between work and school, your family sits a lot. Everyone can benefit from getting some more steps in. Regular exercise is great for the family and doesn't have to feel like a chore.
Find fun ways to get the whole family moving as often as you can. You could start a nightly tradition of an after-dinner walk or for the more free-spirited families, a semi-weekly dance party.
Exercise is heart-healthy and improves your lungs and it strengthens your bones. Moving also improves your emotional well-being and increases your energy levels.
Most importantly, regular exercise helps your kids to focus better in school and relieve daily stress.
6. Volunteer together
If you're looking for a new hobby/activity to start in the new year, why not start by lending a helping hand. Volunteering as a family is a great way to spend time together and help others.
It also has tons of positive effects on everyone. Volunteering helps you feel more capable and it challenges everyone in the family to step outside your comfort zone by trying something new.
Volunteering also instills positive work ethic in children, makes them more empathetic, and is linked to higher self-esteem in children and better grades.
7. Have weekly family meetings
Life is hectic. It's hard to make time to reflect and communicate our everyday thoughts and feelings. Establishing a weekly family meeting can help everyone address issues and connect to what's going on in each other's lives.
Communication is the key to healthy relationships. Family meetings are time set aside just for sharing your thoughts and needs. Family meetings also teach your kids about respectful communication and how to resolve conflicts.
Provide everyone in the family with an equal opportunity to have their voices heard. Family meetings are time for you all to connect so make sure the TV is off and your phones are on silent.
8. Promote self-care for the whole family
You can't pour from an empty glass and you can't be the best that you need to be when you're running on empty. Being a parent is hard work. Make sure you set aside time for yourself so that you can be at your best.
Taking time to tend to our own needs makes us a better partner and a better parent. And it also teaches your children the value of some solid me time.
Self-care is important for people of all ages. Encourage your children to find stress-reducing rituals that calm them down when they're feeling overwhelmed.
9. Strive for progress, not perfection
Foster an environment where mistakes are encouraged and celebrated. Being afraid of failure will keep you from doing so many things in life.
Learning to be kinder to ourselves while trying new things makes it easier for us to excel. Teach your kids that it's OK to make mistakes and that they don't have to be the best at something to enjoy it.
Try new things as a family. Celebrate when people improve, don't worry about the finish line, and focus on how far you've come from where you started.
New Year's Resolutions for Families
2020 is just around the corner. Make this the best year by setting motivating New Year's resolutions as a family. Sticking to your goals may be a challenge, but the reward will be worth it, and the impact can last a lifetime.
At Quotacy, we understand the importance of life and family. Life insurance is essential to keep your family's life in balance and save them from having to leave behind the future you're helping them shape today. Get your free life insurance quotes now.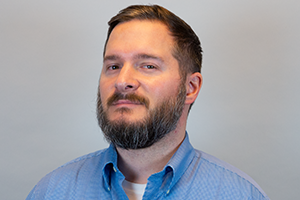 Greg Lewerer
Director of Creative Strategy
Greg is Quotacy's Director of Creative Strategy. He has an eclectic past from working on movie scripts to creating ad campaigns for major brands. His love of creative solutions drove him to strategy, and he now uses his powers to help families protect their loved ones. Outside of work, Greg spends his time off the grid hunting, fishing, camping, biking, hiking, and walking his dogs.