Think only kids need hobbies? Think again. Having a hobby offers some pretty amazing benefits. It can reduce stress, improve your mental and physical health, and could even help your career.
But how can you find the best hobbies for you? As an adult, you can all too easily let hobbies slip by the wayside. You quickly get busy with work and family, and if you have any spare time, you might use it for binge-watching TV or social media.
If that sounds like you, getting a hobby might be the perfect New Year's resolution. Ready to reap all the benefits of finding a hobby? Let's take a look at how to find the best hobbies for your personality, schedule, and goals.
Start Exploring
The key to discovering a hobby is finding something you like. If you don't have something recreational that you enjoy doing, then you'll need to get out there and explore.
Start by setting a goal to try a new activity once a week or once a month, depending on how busy you are. These things can be big or small. You could try drawing or start doing crossword puzzles at home. Or, you could sign up for tennis lessons, or take your first camping trip.
Find what speaks to you, or what your friends or family members are into. Other people can serve as great introductions to fun new hobbies.
Think About Childhood
Is there anything you used to do as a kid that you no longer have time for? That might make the perfect hobby for you — especially now that you know how important it is to carve out that time.
Hobbies for kids can be the same as for adults. Painting, collecting baseball cards, and bike riding are just a few examples of fun hobbies for people of all ages.
Today, you'll find it more acceptable to embrace your "inner child" than it once was, so don't be afraid of letting your past self out to play.
Reflect on What You Like
The things you like to do in your spare time, such as posting on Twitter or eating at restaurants, may not technically count as hobbies. However, interests like these often have the potential for a activity hidden within them.
For example, if you love Twitter, journaling could make a great hobby for you. Writing down your thoughts without the intent of posting them online will open up a new flow of creativity.
If you love eating at restaurants, maybe you could sign up for a cooking class. You'll learn new skills and you might just find yourself saving money by eating at home more often.
The key to discovering a new hobby is finding something you like.
Ready to get your life insurance quote?
You're a few minutes away from great life insurance
How much life insurance do you need?
Figure out your action plan with our needs calculator
Think About Ways to Improve
Hobbies sometimes come with specific benefits. Even though you won't turn your hobby into a side gig, you can find a hobby with benefits that will complement your personal or professional life.
For example, maybe you work in graphic design, and you want to improve your creative design skills. Painting as a hobby will offer a natural way for you to unleash your creative side. The skills you'll develop while painting will naturally complement your job.
Of course, hobbies don't have to be productive like this. But some people find it easier to commit to a hobby if you know you're bettering yourself in more ways than one.
Look Online
Most valuable hobbies don't need an internet connection. However, online communities do offer an important way for hobby enthusiasts to meet each other. The best hobbies might be waiting for you in a Facebook or Meetup group.
Get online with a list of ideas, and browse around to find related groups, websites, and forums. This will help you learn more about a potential hobby, and help you see what kind of people thrive with it. The internet is also a great resource for finding hobby-related events in your city.
Consider the Necessary Investment
Some hobbies can begin with only what you already have. Others will require some investment, whether it's space, equipment, or classes.
That doesn't mean you can't start a hobby that requires an investment. However, you should think about what that investment means and whether it will work for you. Then, you might be able to modify the investment to make it a better fit.
For example, if you want to get into fashion design, it might not be realistic to buy a sewing machine and build a studio in your home just yet. You could start with some fashion design classes at the local community college where the equipment is provided for you.
Ready to Discover the Best Hobbies of the New Year?
The great thing about hobbies is that no matter which one(s) you choose, you'll see improvements in your mental and physical health.
Many physical, active hobbies also challenge the mind, while intellectual hobbies often involve the body through fine motor skills. Every hobby offers a range of benefits that will impact not only your life for the better but your family's as well.
» Learn more: 8 Surprising Hobbies That Might Affect Your Life Insurance Costs
At Quotacy, we understand the importance of your life and what it means to your family. Life insurance is essential to keep your family's life in balance and save them from having to leave behind the future you're helping them shape today. Get your free life insurance quotes now.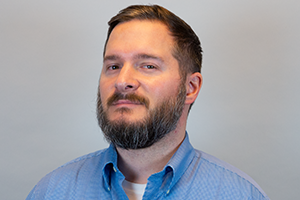 Greg Lewerer
Director of Creative Strategy
Greg is Quotacy's Director of Creative Strategy. He has an eclectic past from working on movie scripts to creating ad campaigns for major brands. His love of creative solutions drove him to strategy, and he now uses his powers to help families protect their loved ones. Outside of work, Greg spends his time off the grid hunting, fishing, camping, biking, hiking, and walking his dogs.