Did you know that the average couple that retires at age 65 today should expect to spend an average of $240,000 for out-of-pocket medical expenses during their retirement years? This number does not even include potential long-term care costs.
There are steps that can be taken to help with these costs when initially looking for life insurance. There are two life insurance riders that can specifically help with medical expenses in retirement: a long-term care rider and a chronic illness rider.
A rider is an add-on feature you purchase to enhance your life insurance policy. In this post, we will explain what long-term care is, what long-term care and chronic illness riders do and their differences.
Key Takeaways
The cost of medical care in your retirement years can be extravagant. Not planning ahead for these costs can be detrimental to your retirement savings. There are two life insurance policy riders that can help manage medical expenses in the future: long-term care riders and chronic illness riders.
While life insurance is normally designed to leave behind money for your loved ones when you die, the LTC and chronic illness riders can provide "living benefits" while you are still alive. These riders can accelerate a portion of the policy's death benefit to help pay for qualifying medical expenses.
What is Long-Term Care?
Long-term care is a range of services and supports someone may need to meet their personal care needs, and this care can get expensive. Most long-term care is not necessarily medical care, but assistance with activities of daily living (ADLs).
There are six basic ADLs:
Eating
Bathing
Dressing
Toileting
Transferring (walking)
Continence
Long-term care can also include assistance with everyday tasks which include:
Housework
Managing money
Taking medication
Preparing and cleaning up after meals
Shopping
Using the telephone or other communication devices
Caring for pets
Responding to emergency alerts (e.g. fire alarms)
Some of this care is nearly around-the-clock support, so how are these services paid for? There are four main financing options that can be used for long-term care services:
Self-funding
Charity
Government programs
Long-term care insurance
Self-funding and charity are pretty self-explanatory, so let's just talk through the other two options.
How to Finance Long-Term Care
Government Programs
Long-term care services are primarily paid for through government programs which are both state and federally funded via Medicare and Medicaid. Medicaid was formed specifically to finance long-term care, while Medicare was not.
Medicare does not pay for care services provided specifically for ADLs or everyday tasks, but it does cover some post-acute care services (e.g. rehabilitation facilities and home health agencies), though with very limited coverage and strict eligibility requirements.
Medicaid is the largest government source for long-term care financing—31 percent of the total Medicaid budget goes to LTC. Because Medicaid is a joint federal and state program, eligibility requirements may vary by state. General requirements include low-income and asset level tests. In order for some individuals to qualify, they may have to first spend down a percentage of their assets.
Long-Term Care Insurance
With a long-term care insurance policy, you pay a premium and receive benefits when qualified expenses occur. If the insured person is unable to perform any two of the six ADLs, or if they experience a severe cognitive impairment, they will qualify for benefits. Additionally, the condition must be expected to affect the insured for at least 90 days.
As beneficial as LTC insurance sounds, premiums have seen significant increases since 2000. Many insurance companies have pulled out of the LTC insurance business. Several factors are impacting the LTC market. These influences include:
Use-it-or-lose-it nature: consumers are more hesitant about paying for an expensive product they may not use.
Rising life expectancy and health care costs: consumers are living longer and more likely to use long-term care.
Long-term care costs are rising along with average medical care expenses: the average annualized increase of U.S. nursing home costs from 1994 to 2011 is 3.95 percent.
Prolonged low interest rate environment: insurance companies need a 10 to 15 percent increase in premiums to offset every 1 percent decline in long-term interest rates. Some insurers opt to drop benefits to keep the same premiums.
Because of these market pressures, insurance companies began thinking of new ways to provide long-term care protection. The development of long-term care riders and chronic illness riders became the solution to this marketplace need.
See what you'd pay for life insurance
Comparison shop prices on custom coverage amounts from the nation's top carriers with Quotacy.
Chronic Illness and Long-Term Care Riders
Typically how life insurance works is that you buy a certain amount of coverage and when you die your beneficiaries are paid a check in that amount. With these two riders, the individuals who are insured can receive living benefits if a situation occurs in which they are in need of extra funds while still alive.
Comparing Chronic Illness and Long-Term Care Riders
Feature
Chronic Illness Rider
LTC Rider
Diagnosis
Severe cognitive impairment or unable to perform 2+ ADLs
Severe cognitive impairment or unable to perform 2+ ADLs
Duration of Condition
At least 90 days. Most riders require the condition to be permanent, but some do not.
At least 90 days.
Payment Types
Indemnity
Indemnity or Reimbursement
Benefit Payments
Tax favored if meet IRS per diem requirements (Current maximum of $340 per day for 2016)
Tax favored if meet IRS per diem requirements (Current maximum of $340 per day for 2016)

Also can be tax favored above stated per diem limits if proof is provided that the dollars were spent on qualified services related to the condition.

Other Features
May waive all policy monthly deductions while on claim
LTC riders are required to have an extension of benefit provision which would allow for benefits to still be paid even if the policy had lapsed if the insured can prove he or she would have qualified for benefits prior to the date their policy was terminated.
Payment Types: Indemnity versus Reimbursement
The distinctions between these two payments types are very important. As you can see from the chart above, chronic illness riders only come with one type: indemnity. Long-term care riders can be designed as either one.
Reimbursement Design
Reimbursement products provide a benefit if the client meets the requirements of the policy and spends money on a qualified service.
The upside of a reimbursement product is that clients receive a benefit equal to their total cost, up to a predetermined maximum.
The downside is that there is a delay between when expenses are incurred and when you get paid. The expense occurs, then you need to collect and submit the receipt, then the insurance company reviews and approves the receipts and finally issues the payment.
Indemnity Design
Indemnity products are those that provide you a benefit once you meet the requirements of their policy.
The advantage of an indemnity rider/product is that it does not require you to provide proof that your benefit spending is related to the chronic condition. Therefore, you can use the benefit to pay medical or non-medical expenses, or to enhance your savings.
An indemnity design is typically more advantageous than reimbursement because funds from the policy can be accessed for any need, without receipt, once you're certified as qualifying for coverage. As an example, if a family member has to stop working to take care of you (the insured), the monthly benefit can be used to help compensate the caregiver and help cover any expenses, including, but not limited to: mortgage payments, utilities, home repairs, housekeeping, etc.
Protection Against Policy Termination
Another design aspect to be aware of when comparing LTC riders and chronic illness riders relates to what are sometimes referred to as Consumer Protection features. These features protect the policyowner by preventing a policy from lapsing or allowing for easy reinstatement (by not requiring insured to go through underwriting again which typical reinstatements require) due to unintentional missed payments.
When all is said and done, these riders are designed to help people who need help, so, for example, if you're diagnosed with Alzheimer's and you forget to pay your monthly premium, the consumer protection feature ensures your policy is not terminated at the time you need the rider benefits the most.
Because of specific regulations around LTC rider designs these types of products are required to have consumer protection provisions. Chronic illness riders are not required to include these but some do. If you're interested in purchasing life insurance with a chronic illness rider, be sure to talk with your agent about whether or not your rider has consumer protection provisions.
A standalone term or permanent life insurance policy may not meet all your needs. You can customize and strengthen your life insurance protection by purchasing riders to create the ideal insurance package that addresses all of your primary concerns. Riders also vary considerably company to company, so working with Quotacy is ideal because we have access to multiple companies and will help you create a policy for your individual situation.
» Calculate: Life insurance needs calculator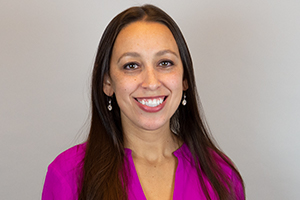 Natasha Cornelius, CLU
Senior Editor and Licensed Life Insurance Expert
Natasha Cornelius, CLU, is a writer, editor, and life insurance researcher for Quotacy.com where her goal is to make life insurance more transparent and easier to understand. She has been in the life insurance industry since 2010 and has been writing about life insurance since 2014. Natasha earned her Chartered Life Underwriter designation in 2022. She is also co-host of Quotacy's YouTube series. Connect with her on LinkedIn.