A life insurance policy isn't a one-size-fits-all product. Most policies can be customized to fit your specific situation. These customizations or add-ons are called riders. There are many rider options that are available but vary considerably from insurer to insurer. Some riders may come built into your policy while others cost extra to add on. With the majority of term policies sold, most owners keep it simple and do not opt to pay for add ons, but we wanted to share knowledge of these options. It's important to note that riders are subject to underwriting and may not be available with certain health conditions or occupations.
Let's explore nine common riders that people consider adding on to their policy.
Acceleration of Death Benefit Rider
Child Rider
Disability Income Rider
Term Conversion Rider
Long-term Care Rider
Critical Illness Rider
Disability Waiver of Premium Rider
Accidental Death Benefit Rider
Return of Premium Rider
Acceleration of Death Benefit Rider
This rider allows you to receive a portion of your death benefit if you were to become terminally ill with limited time to live. This rider allows you to pay for your medical expenses and treatments needed for your illness. It alleviates the financial pressure for you and your loved ones during the difficult time.
Some policies come with this rider built-in, if not, it's a good one to add to your policy if it's available. Medical expenses can incur very quickly when dealing with a terminal illness.
Child Rider
Most life insurance policies have the option to add on a child rider. A child rider will provide a death benefit if one of your children were to pass away. This money can be used to pay for a funeral and cover time off from work so you can grieve. With funerals costing between $7,000 and $10,000, it might be beneficial to add on the child rider.
Disability Waiver of Premium Rider
The waiver-of-premium rider is a form of disability insurance that allows your premiums to be waived if you were to become totally disabled. Nothing changes with your life insurance policy, but you don't pay your premiums until your disability ends.
This rider can differ between insurance companies, so make sure to ask questions when purchasing so you fully understand how your policy works.
Most policies can be customized to fit your specific situation. These customizations or add-ons are called riders.
How much life insurance do you need?
Figure out your action plan with our needs calculator
Ready to get your life insurance quote?
You're a few minutes away from great term life insurance
Disability Income Rider
The disability income rider provides a waiver of premium and a supplementary income if you were to become disabled. Typically, the supplementary income is based on the face amount of your policy. Most insurance companies will place a limit on how much will be paid per month and on the length of time you will receive the benefit.
This rider is very similar to a long-term disability insurance policy, but it can be conveniently added on to your policy rather than purchasing separately.
Term Conversion Rider
A term conversion rider allows you to convert your term life insurance policy to a permanent policy without having to go through underwriting or take a medical exam. A term policy may have been perfect for you when you were younger, but as you age a permanent policy may fit your situation better.
This rider is built into most life insurance policies and is extremely beneficial if you happen to run into health issues as you age. Having the ability of converting your term policy to a permanent policy could mean the difference between having a term policy that runs out or one that could be converted with a claim being paid.
Long-Term Care Rider
A long-term care rider is similar to a long-term care insurance policy. Money is taken from your death benefit to pay for your care if you become chronically ill and unable to take care of yourself. You can use this benefit if you have to stay at a nursing home or receive home care.
With this rider, it's important to keep in mind that maximum benefit is typically only a percentage of the life insurance policy's face amount and it is taken from your death benefit.
Critical Illness Rider
A critical illness rider will provide a lump-sum benefit to help cover medical expenses and other costs if you were to be diagnosed with a critical health condition. This benefit is taken out of your death benefit and covers illnesses such as cancer, stroke, heart attack, coma and others.
Medical expenses can add up quickly with a critical illness and many people don't have an emergency fund large enough to cover these expenses. This is why you may opt to add critical illness coverage.
Accidental Death Benefit Rider
Accidental death is also referred to as double indemnity and increases the death benefit if you were to die because of an accident. Sometimes this rider will include additional payment for dismemberment. If you lost a limb, you could collect money. Insurance companies take your hobbies and occupation into consideration when determining the premiums.
Return of Premium Rider
With the return of premium rider, you can get all of your money back that you paid into your policy if you live past the term of your life insurance policy. You do however have to pay higher premiums with this rider. This may be an attractive rider for those that are concerned about outliving their term policy.
Purchasing life insurance may seem overwhelming when you consider all of the factors that go into choosing the right policy. It's important to work to an experienced life insurance agency like Quotacy when purchasing life insurance. We can walk you through the process and ensure you are getting the right coverage and options for your unique lifestyle and situation.
Photo credit to: Diego Duarte Cereceda
Related Posts:
Types of Life Insurance Riders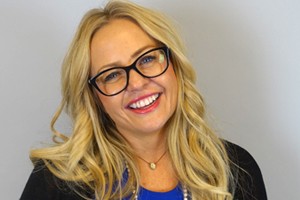 Jeanna Simonson
Marketing Content and Social Media
Jeanna is a writer and the Ambassador of Buzz at Quotacy. She has been researching and writing educational articles on the importance of life insurance since 2015. When not writing for Quotacy, you can find her scoping out the newest fitness and beauty trends for her own blog, Fiercely Fetching, or traveling and spending time with her husband and fur babies. Connect with her on LinkedIn.