Life Insurance for Young Adults
A guide for young adults looking to buy life insurance.
The best life insurance companies all in one place.


Why Young Adults Should Buy Life Insurance
If you have lost a loved one too soon, you know that along with the emotional and physical pain, there is a financial loss as well. Life insurance protects the ones you love from financial hardship should you die unexpectedly.
Young adults are underinsured. Perhaps because buying life insurance is thought to be a complicated process or too expensive. However, the cost of a term life insurance policy is often overestimated by 3 times its actual price. And Quotacy's online buying process makes it very easy.
The best time to buy life insurance is when you're young and healthy. With term life insurance, you can lock in a low rate and your premiums won't increase the entirety of your policy.
Example of locking in a low life insurance rate
John, 25, and Jenna, 25, just got married. They each buy a 30-year $250,000 term life insurance policy. Both are healthy and non-smokers, qualifying for the best risk class: Preferred Plus.
John's monthly premiums cost $17.61. Jenna's monthly premiums cost $14.78.
These rates will stay the same for the entire 30-year period no matter their age or if their health changes.
Term life insurance is temporary life insurance, versus permanent, but this is all most young families need. The main purpose of life insurance is to protect your family from financial ruin should you die unexpectedly. Term life insurance mitigates this risk.
If you end up needing more life insurance in the future, you can buy a second policy or convert your current one. If you're still relatively healthy, buying a new life insurance policy is likely the more affordable route.
If you become unhealthy or are otherwise uninsurable, you have another option. Most term life insurance policies include a conversion rider at no charge. This allows you to convert your term policy into a permanent policy, if you wish. This is extremely beneficial if you develop a serious health condition that would deem you otherwise uninsurable to buy additional life insurance coverage.
The Best Life Insurance Rates for Young Adults
Applicant: Healthy, Non-Smoking 30-Year-Old Male
Term Length
Coverage Amount
Monthly Premium
20-Year Term
$250,000
$12.62
20-Year Term
$1,000,000
$34.12
30-Year Term
$250,000
$18.34
30-Year Term
$1,000,000
$53.01
Term life insurance is customizable and budget-friendly. You choose how long you need the coverage for and how much coverage you want. Term lengths range from 10 to 40 years. Coverage amounts range from $50,000 to millions.
How Your Life Insurance Rates Are Determined
Your life insurance rates are determined based on many factors such as your age, gender, health, smoking status, job, and hobbies. Certain risk factors may increase your rate, such as history of alcohol abuse. How much it increases your rate is determined during the insurance company's underwriting process.
During this process your full application (including medical records and medical exam results, if necessary) are evaluated. You're then placed into a risk category.
This table allows you to see how life insurance rates can vary depending on your age, gender, and risk class.
The life insurance industry is very competitive and may view risks differently. Insurance companies cater to certain health or lifestyle niches differently based on their experience with the particular risk.
Marijuana use, imperfect driving records, asthma, depression, rock climbing, and citizenship are just a handful of common factors Quotacy agents often shop around for on behalf of our clients.
Quotes for a $250,0000 30-Year Term Life Insurance Policy
Age
Preferred Plus
Preferred
Standard Plus
Standard
Preferred Tobacco
Standard Tobacco
Male
Female
Male
Female
Male
Female
Male
Female
Male
Female
Male
Female
20
$17.61
$14.78
$21.27
$17.58
$26.31
$22.74
$33.57
$24.87
$55.25
$38.25
$65.67
$48.66
30
$18.34
$15.69
$22.54
$18.36
$27.58
$24.65
$33.60
$26.60
$62.47
$44.84
$78.84
$57.59
35
$21.09
$18.28
$24.31
$21.01
$32.47
$27.15
$37.50
$30.36
$74.37
$54.19
$99.66
$73.77
How to Find the Best Life Insurance Price
Comparison shopping will guarantee you the best price. Here at Quotacy you can do just that. As an independent broker, Quotacy works with many different life insurance companies. You can run quotes online and instantly see pricing from the nation's top companies. Furthermore, if you have a risk factor, your Quotacy agent will double-check that the company you chose through our online process is the perfect match for you.
Example of comparison shopping for the best rate
John is a 25-year-old flight attendant applying for a 30-year $250,000 term life insurance policy. He also has a private pilot certificate and has flown 450 total hours.
He is a non-smoker and healthy.
After completing his online life insurance application, his Quotacy agent reviewed all the information and informed John that because of his aviation activities, the agent planned on first shopping his case before submitting it to the insurance company.
The insurance company John chose through the online tool would offer him Standard Plus with a Flat Extra of $2.40 per thousand for the life of the policy.
Here's what that means:
A 30-year $250,000 term policy for a 25-year-old male with a Standard Plus risk class costs about $27 per month
A flat extra is a fee on top of the policy's premium. A $2.40 per thousand for the life of the policy means John pays an additional $50 (2.4 x 250 = 600; 600 / 12 = 50) on top of his $27 per month for a total of $77 per month for the entire life of the policy (30 years).
After reaching out to all the different companies Quotacy is contracted with, John's agent suggested a switch to a different insurance company.
The suggested insurance company would offer John Preferred with a $1.50 Flat Extra per thousand for five years.
Here's what that means:
A 30-year $250,000 term policy for a 25-year-old male with a Preferred risk class costs about $22 per month.
A $1.50 flat extra per thousand for five years means John pays an additional $31.25 (1.5 x 250 = 375; 375 / 12 = 31.25) on top of his $22 per month for a total of $53.25 per month for five years. After five years, this flat extra drops off and John pays only $22 per month for the remaining 25 years of the policy.
By switching insurance companies, John will save approximately $17,925 over the life of the policy.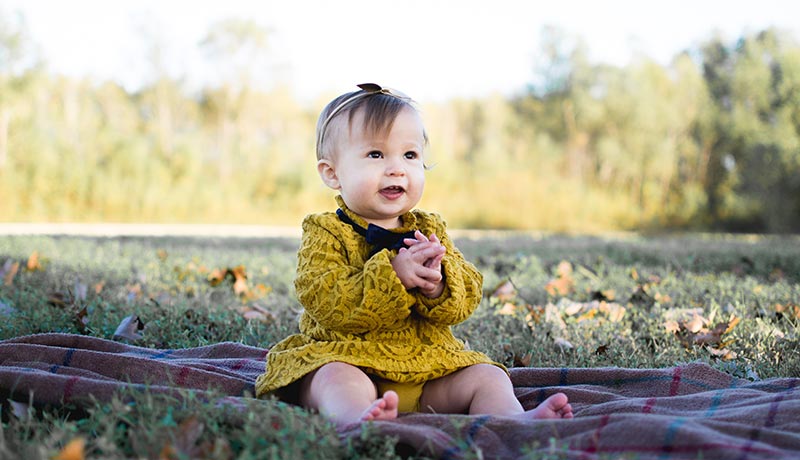 See prices and compare policies in under 5 minutes
Reasons to Buy Life Insurance as a Young Adult
As a young 20- or 30-something, it's an ideal time to buy life insurance if you have the need. A need for life insurance comes about if you have anyone depending on your income or if someone would feel financial hardship upon your death. Here are a few reasons why buying life insurance as a young adult is a good idea:
1. You get the lowest rates
Life insurance rates are determined by age and health, among other factors. The closer you are to average life expectancy, the higher the odds are that the insurance company will need to pay a death benefit. Age also increases the likelihood of developing certain diseases and conditions.
Those issues can increase the odds of passing away earlier and needing to make a claim on the policy. If you buy coverage when you're still young and healthy, you'll have lower monthly premiums than if you wait.
2. You may not need a medical exam
Many life insurance companies offer no-exam policies if you meet certain criteria. Being young and having no medical conditions increases your chances of not needing an exam.
3. Less risk of your loved ones dealing with financial issues
Whether it's for your parents who help you pay your student loans or a spouse helping raise your children, buying a life insurance policy now provides protection and peace of mind.
Life insurance is not legally required, so it's easy to push it off. Don't get into the mindset that you have plenty of time to buy life insurance. You never know what tomorrow will bring.
4. Less worry about future insurability
Many term life insurance policies automatically come with a conversion option free of charge. With this option, you can convert your term policy into a permanent one if done so before the option expires. Conversion expiration dates vary by company. Some insurance companies only allow conversions during the first couple years and some allow you to convert at any time within the term.
Converting a term policy into a permanent policy increases your premiums significantly, but if you're diagnosed with a serious—or even terminal—illness, this option can be a lifesaver for your family. You are guaranteed the option to convert to lifelong coverage no matter your health status.
Whole Life Insurance for Young Adults
To be honest, term life insurance is the best option for most individuals looking to financially protect their loved ones. However, if you're already financially stable, contributing to IRAs and savings accounts, and still have extra money to contribute somewhere, then looking at buying a whole life insurance policy may be very beneficial for your future.
Like term life insurance, whole life insurance rates are fixed and won't increase as you age, even if you are diagnosed with a serious medical condition. While whole life insurance premiums are much higher than term life, the younger you are when you buy it, the lower of a price you can lock in.
Comparing Monthly Life Insurance Rates for a Healthy Non-Smoking 25-Year-Old
Face Amount
Whole Life
10-Year Term Life
20-Year Term Life
30-Year Term Life
40-Year Term Life
Male
Female
Male
Female
Male
Female
Male
Female
Male
Female
$100,000
$54.47
$49.28
$9.42
$8.89
$9.77
$9.24
$11.97
$10.65
$16.80
$15.32
$250,000
$129.58
$116.60
$11.88
$11.00
$14.52
$12.98
$19.80
$16.50
$24.93
$20.32
$500,000
$254.76
$228.80
$16.28
$14.52
$22.00
$18.48
$32.56
$26.40
$42.29
$33.57
$750,000
$379.94
$341.00
$21.12
$18.48
$29.70
$24.42
$45.54
$36.30
$60.89
$47.80
$1,000,000
$505.12
$453.20
$25.96
$22.44
$35.64
$27.72
$54.12
$43.56
$71.12
$56.44
Benefits of a Whole Life Insurance Policy for a Young Adult
Buying a whole life insurance policy in your 20s or 30s, and locking in that low price, can allow your cash value account to grow to substantial amounts over time thanks to compounding interest.
The cash value of a whole life insurance policy grows tax-deferred and you can access it while you're alive through policy loans and withdrawals. Learn more about how policy loans and withdrawals work here: What Is Cash Value Life Insurance?
Some whole life insurance products also allow you to participate in favorable investment earnings and mortality savings by the insurance company. These favorable earnings come in the form of dividends, usually paid out annually by the insurance company.
Typically, whole life insurance is a good option if you're already maxing out your 401(k) and IRA contributions. If you're not there in your life yet, whole life insurance may not be the right choice.
To get a customized whole life insurance quote, pop over to our whole life page here: Whole Life Insurance. You'll find lots of in-depth information about whole life insurance and other types of permanent life insurance.
Not sure how much term life insurance you need?
Helpful Advice for Young Adults Buying Life Insurance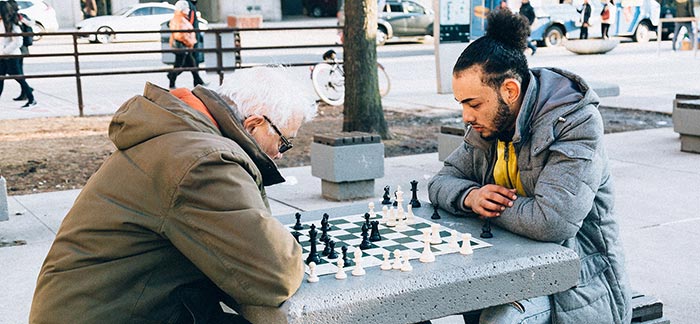 Regardless of your generation, we all have something in common: we want what's best for our loved ones and want them to feel financially secure.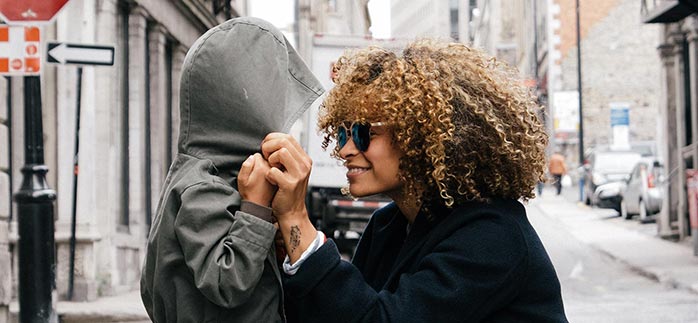 Many Millennials have children, yet no life insurance. Why? They often overestimate the cost and think they still have years before they need life insurance. Here we explain why this is untrue.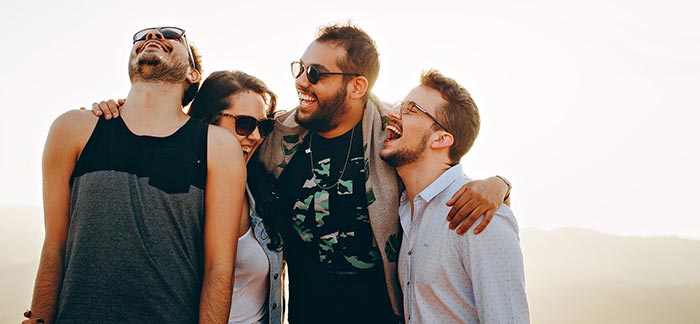 Choose the best affordable term life insurance policy using our free how-to guide, helping you create a solid financial plan for your future.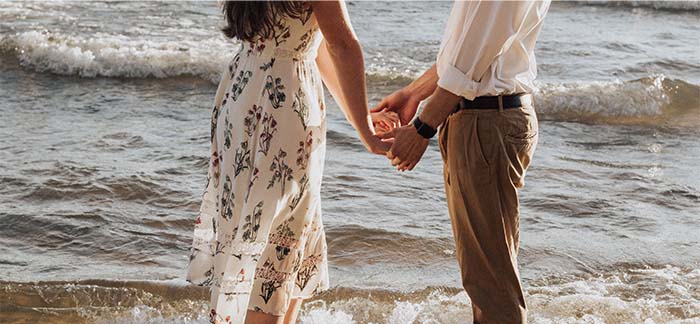 Not only are your 30s a time when you likely need life insurance, it's also a great time to buy because you can lock in low rates while you're young and healthy.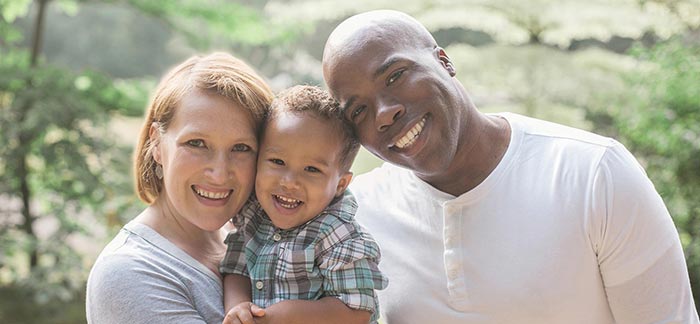 Life insurance helps young families plan for the unexpected. Here we discuss the advantages to buying life insurance while you are young.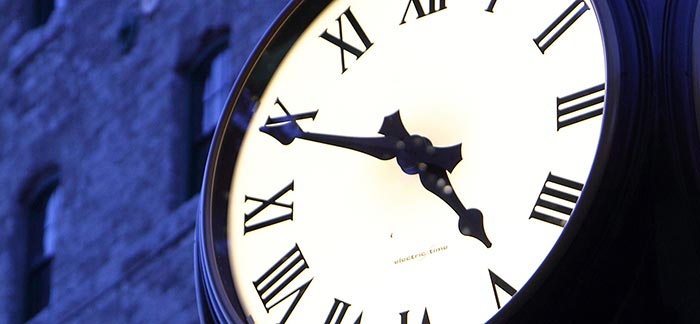 In this blog post, we talk about five reasons why you shouldn't wait to buy life insurance.
Life Insurance Application Process
Questions? Talk with our experienced advisors.