Life brings many changes, which brings the need for life insurance. Purchasing life insurance has never been easier because here at Quotacy you can research, compare, and buy life insurance from the comfort of your own home at any time. Life insurance is very affordable, especially if you are young and healthy. But no matter what decade you belong to, chances are you have a need for life insurance.
» Compare: Term life insurance quotes
Generation Y
If you're part of Gen Y, more commonly known as Millennials, you probably remember growing up a fan of either Britney Spears, Blink-182, or Eminem… but heaven forbid if you were a fan of both Backstreet Boys and NSYNC. It just wasn't allowed, you had to choose one or the other.
As a Millennial (those born between the early 1980s and early 2000s), you're probably independent and on your own, and you may have young children. You're working hard to make sure to pay rent on time, slowly pay off your student loans, and attempting to save for your children's future.
Now is a great time to purchase a term life insurance policy. The younger you are, the cheaper it is.
» Learn more: Term Life Insurance for Millennials: Simple, Affordable Options
Generation X
As a member of Gen X, you probably had a mix of records, tapes, and CDs. Music icons ranged from Madonna to the Beastie Boys to Nirvana and, of course, Michael Jackson. (Who doesn't know the lyrics, and probably entire choreography, to Thriller?)
Do you listen to your kid's music today reminiscing about the old stuff? In most cases of Gen X, you now probably have quite the list of responsibilities—potentially including financially supporting adult children and/or aging parents. Your premature death would create a financial hardship for your loved ones. Term life insurance is an affordable way to make sure your income is replaced in the event of your death.
If you have purchased a home, life insurance needs increase significantly. The burden of paying a mortgage can cause financial strain quickly if one suddenly finds themselves going from a dual- to single-income household. The death benefit of a term life insurance policy gives the surviving spouse money to pay for a nice funeral, continue to pay the mortgage, afford to take time off work to be with family, and make sure the hopes and dreams you had planned out for your children are still attainable.
Perhaps you got a new job? Review your life insurance coverage any time you leave a company. Any employer-sponsored life insurance policy you had will usually terminate, so you will need to find out if the new company offers this benefit. You may need to look into purchasing additional life insurance coverage on your own.
Maybe instead of a new job, you decide to become your own boss and start a business. Term life insurance can be a powerful tool in making sure a business can continue running even after the death of a key employee.
Regardless of your generation, we all have something in common: we want what's best for our loved ones and want them to feel financially secure.
Want to see what you'd pay for life insurance?
Compare the best prices from the names you know and trust, all in one place with no commitments.

Baby Boomers
The music of the Baby Boomer generation can generally be summed up in one word: Woodstock. But if that wasn't your scene, you may fondly remember listening to The Beatles or Elvis (those gyrating hips! How shocking!)
Baby Boomers are also known as the sandwich generation. Many boomers are financially supporting both their children and their aging parents. Today an estimated 60 million families in the U.S. are caring for an aging or disabled person. If you are one of the primary caregivers for a parent, who will provide for them if something happened to you?
With people living longer every year, the costs of caring for an aging parent are rising as well. Do you have people in your life who are willing and able to step up to the plate if you suddenly passed and your parent needs help? Life insurance can make sure your loved ones are still taken care of even after you are gone.
If you're just looking for a small whole life policy to make sure your loved ones are not left with your funeral debt, consider guaranteed whole life insurance. Also referred to as final expense life insurance, guaranteed whole life insurance is for individuals aged 50 to 80 and does not require any medical information or an exam. It's guaranteed acceptance.
» Learn more: Ten Reasons Why It's Not Too Late to Buy Term Life Insurance
As a Boomer, you also may not be too far from retiring and priorities may shift, which means your life insurance needs may change. Be sure to review your policy to make sure all your debt is covered and the beneficiaries are up-to-date. Life insurance is not a "set it and forget it" product. It's important to review your policy often to ensure it's in place to carry out your financial wishes if you are no longer around.
Regardless of your generation, we all have something in common: we want what's best for our loved ones and want them to feel financially secure. When you buy life insurance, you are securing peace of mind for you and your family.
Don't leave your most important assets unprotected in the sudden event of your death. Quotacy offers instant term life insurance quotes without requiring any personal information to see pricing.
» Calculate: Life insurance needs calculator
Photo by Crown Agency on Unsplash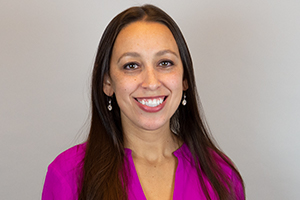 Natasha Cornelius
Marketing Content Manager
Natasha is a writer and content editor at Quotacy. She is also co-host of Quotacy's YouTube series. She can't get enough of life insurance and outside of work is also working toward her Chartered Life Underwriter designation. Connect with her on LinkedIn.