Valentine's Day is coming up.  Whether you're in the group that thinks it's a holiday overly pushed by greeting card companies or you're in the group that loves this holiday, it's not a bad day to remind the people you love how much you care. Insure your love.
In the life insurance world, February is known as the "Insure Your Love" month.  It's a good time to explain to people that life insurance isn't just another financial product, it's love insurance.  Life insurance is purchased to protect your loved ones from financial struggle if you died.
For those individuals that have lost a loved one too soon, you know that along with the emotional and physical pain, there is a financial loss as well.  There's a funeral to pay for, time taken off work, invoices that won't wait, and depending on the situation there may be thousands of medical bills that somehow need to be taken care of.  If there are children in the mix, this financial loss can quickly become a financial disaster.  Ensuring that you can stay in the home they know, that their standard of living won't change, and that their college funds are still safe is essential.
For those individuals that have lost a loved one too soon, you know that along with the emotional and physical pain, there is a financial loss as well.
Want to see what you'd pay for life insurance?
Compare the best prices from the names you know and trust, all in one place with no commitments.

There is a poem from LifeHappens.org called Because He Loved Me that beautifully sums up the idea of life insurance being love insurance.
Because he loved me,
He did the dishes,
Rubbed my feet,
Surprised me with tulips,
Took me to musicals even though he didn't like them,
Carried my bags while I did the shopping,
Held my hand.
He died of cancer four years ago.
Because he loved me,
I can stay in our home.
I can be here for our children.
I can afford to pay for their college education.
I can worry about the other things in life besides money.
He still loves me. And he still shows it.
You never know what life may bring.  This is why life insurance is important.  You plan a forever future together, but if something unexpected happens to one of you, your surviving loved one shouldn't have to put their dreams on hold indefinitely.  Life insurance can prevent this.
Whether it's just you and your beloved or you have a larger family, it's never too soon to purchase life insurance.  We're here to help you insure your love.  We've made life insurance easy to quote and simple to purchase.  Start the process by getting a term quote – no contact information required.  We keep you informed and updated every step of the way so you know exactly what is going on and what to expect.  Term life insurance is very affordable and the peace of mind it brings is priceless.
Photo credit to: jiunn kang too
Related Posts:
Men, Here's the Perfect "I Love You" Gift for Valentine's Day
Term Life Insurance for Couples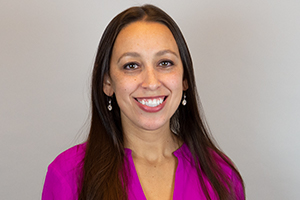 Natasha Cornelius
Marketing Content Manager
Natasha is a writer and content editor at Quotacy. She is also co-host of Quotacy's YouTube series. She can't get enough of life insurance and outside of work is also working toward her Chartered Life Underwriter designation. Connect with her on LinkedIn.