They say healthy kids make for healthy adults.  As science has taught us, one of the best things to be is healthy.  You live longer and (bonus!) end up paying less money in many aspects of life such as:
Health bills – healthy eating and regular exercise reduces chances of developing chronic health conditions such as heart disease, high blood pressure, certain cancers, stroke, and diabetes.
Life insurance – the cost of life insurance heavily depends on how healthy you are because that helps determine how long you will live.
Clothing – fluctuating weight can be not only an emotional rollercoaster, but can take your wallet for a ride as well if you're constantly buying different size clothing.
Work life – an unhealthy diet can cause a weak immune system which means you are sick more often. Missing work because you're sick can really take a toll on your income if it happens often.
Transportation – are you able to walk or ride your bike to work/school? If you have this option you can save by not paying for parking passes, gas, or regular vehicle wear and tear.
Childhood is the best time to learn healthy eating habits.  However, not only do children learn what to eat by what you place in front of them, but they are very keen watchers.  If you are placing a plate of chicken and peas on their eating tray, but turn around and eat a few slices of stuffed-crust cheese pizza… guess what?  They are going to imitate that.
Help your children learn to eat slowly and recognize when they are full.  Don't let rules, pleading, or bargaining dictate your child's eating patterns.  The tips below from Web MD can help you teach your children good eating habits.  You can use some or all of these ideas to get started.  You may find other ideas that work for your family, and you can add those to these lists.
First steps
Set up a regular snack and meal schedule.  Most children do well with three meals and two or three snacks a day.  When your child's body is used to a schedule, hunger and appetite are more regular. This helps your child feel more in tune with his or her body.
Find at least one food from each food group that your child likes, and make sure it is readily available most of the time.  Don't worry if your child likes only one vegetable or one or two kinds of meats or fruits.  Kids tend to accept new foods gradually, and their preferences expand over time.
Have your child eat a healthy breakfast.  It helps your child stay at a healthy weight.  Eating breakfast starts the process for using calories throughout the day.  It also gives your child energy to think and learn in school.  If you are in a hurry, try cereal with milk and fruit, nonfat or low-fat yogurt, or whole-grain toast.
Eat as a family as often as possible.  Keep family meals pleasant and positive.
Buy healthy snacks.  Offer healthy snacks that your child likes, and keep them within easy reach.
Be a good role model.  Your own eating and lifestyle choices are a powerful teaching tool.  Your child sees the choices you make and follows your example.
Portion sizes
Serve modest portions.  For example, children between the ages of 2 and 8 should have 2 to 3 ounces of meat or meat alternatives each day.  Children between the ages of 9 and 18 should have 5 to 7 ounces of meat or meat alternatives each day.  Remember that 3 ounces of meat is about the size of a deck of cards.
Limit sweet drinks.  Encourage your child to drink water when he or she is thirsty.  Water is much cheaper than soda.
Offer lots of vegetables and fruits every day.  Children between the ages of 2 and 8 should have 1 to 1½ cups of vegetables and 1 to 1½ cups of fruits each day.  Children between the ages of 9 and 18 should have 2 to 3 cups of vegetables and 1½ to 2 cups of fruits each day.  That may seem like a lot, but it is not hard to reach this goal.  For example, add some fruit to your child's morning cereal, and include carrot sticks in your child's lunch.
Childhood is the best time to learn healthy eating habits.
Ready to get your life insurance quote?
You're a few minutes away from great life insurance
How much life insurance do you need?
Figure out your action plan with our needs calculator
After a few days or weeks
Offer new food.  When trying a new food at a meal, be sure to include another food that your child already likes.  Don't give up on offering new foods.  Children may need many tries before they accept a new food.
Don't say "Clean your plate."  Try not to manage your child's eating with comments such as "Clean your plate" or "One more bite."  Your child has the ability to tell when he or she is full.  If your child ignores these internal signals, he or she will not be able to know when to stop eating.
Make fast food an occasional event.  Order the smallest portions available.  Get your children in the habit of sharing one small order of French fries.
Don't use food as a reward for success in school or sports.  For example, don't use favorite foods as rewards for behaving well.  And don't reward desired eating behavior (such as finishing a plate of food or trying a new food).  If you serve dessert, consider it part of the meal, not a treat to follow the main course.
Be a good example.  If you don't want your child to eat less nutritious foods (for example, those that contain high amounts of fats or sugar), don't have them in the house.  If you eat these foods but try to keep them away from your child, the child will learn to sneak these foods, beg for them, or view them as highly desirable.
Use knowledge to reinforce healthy eating habits
Help your children understand healthy eating by teaching them about food – where it comes from, how it grows, what nutrients it contains, and how many calories (how much energy) it has.
Grow some of your own food in your backyard or in a pot on the back porch.  Let your children have their own plants to take care of.
Let your children start helping you cook as soon as they show interest.  Teach them simple, healthy recipes.
Let older children help you with shopping.  Use it as a chance to teach them about food labels. Challenge them to find healthy foods by reading the labels.
At the dinner table, point out the various food groups in the meal.  Make a game of naming those food groups to teach children the importance of variety and nutritional requirements.
It's unrealistic to think that you can follow all those tips every day.  Life happens.  You may also be thinking that a box of macaroni and cheese is much more affordable than grilled chicken and strawberries.  This isn't inaccurate.  Unfortunately, processed foods are cheaper than healthier substitutes.  However, ChooseMyPlate.gov has some great tips and resources for healthy eating on a budget.  You can make healthy choices while staying within your budget.  It's a new year – dedicate this new start to making healthier choices for you and your family.
Photo credit to: Mink Mingle
Related Posts:
The Effects of Childhood Obesity
Why Do We Love Unhealthy Food?
Back to School: Teaching Young Children About Money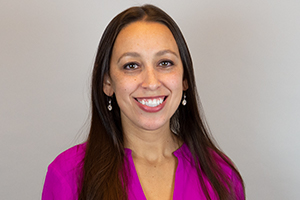 Natasha Cornelius, CLU
Senior Editor and Life Insurance Expert
Natasha Cornelius, CLU, is a writer, editor, and life insurance researcher for Quotacy.com where her goal is to make life insurance more transparent and easier to understand. She has been in the life insurance industry since 2010 and has been writing about life insurance since 2014. Natasha earned her Chartered Life Underwriter designation in 2022. She is also co-host of Quotacy's YouTube series. Connect with her on LinkedIn.