Ready to learn about saving money? It doesn't matter if Halloween is on a weekend or a Tuesday (as it is this year).  Americans are still going to buy costumes and consume candy.  Even if you aren't a typical candy-eater, during this spooky time of the year delicious, colorful candy is everywhere.  So, not only are you indulging in more sugar, you are probably planning on shelling out a good chunk of money on themed items.
According to the New York Times, the amount of money Americans are expected to spend on Halloween this year has increased 8.3 percent to a record $9.1 billion.  Of this total, $3.4 billion is slated to be spent on candy, decorations, and greeting cards.  The rest of the billions typically go towards Halloween costumes.  People will spend an average $86.13 on their costume.  In 2016, Americans even spent $350 million outfitting their pets for this spooky holiday. Let's start saving money!
Those are some shocking numbers, but perhaps even scarier is this: on Halloween night, some people will consume 640-1280 calories from candy during a four-hour trick-or-treating time period.  This happens from mindless eating while you wait for the little kids in their Batman and Belle costumes to ring your doorbell.
Not a fan of those numbers?  Here are some tricks to treat your wallet and belt this Halloween!
On Halloween night, some people will consume 640-1280 calories from candy during a four-hour trick-or-treating time period.
Ready to get your life insurance quote?
You're a few minutes away from great life insurance
How much life insurance do you need?
Figure out your action plan with our needs calculator
Buy Bulk
If you plan on handing out candy to the little ghouls and princesses, go to a store that typically sells food in bulk.  Buying pre-packaged packs at the supermarket or pharmacy can be very expensive.  Your local Costco, BJ's, or Sam's Club will offer candy at a much lower cost.  You may even have a bulk food store like WinCo near you that may have even better candy deals.
Avoid Candy
One easy way to make sure you don't over-indulge in candy is to not buy it.  Your excuse that you are buying for trick-or-treaters may be a valid one, but it might not stop you from eating a few pieces between visitors.  And what about the leftover candy?  Who gets to eat that?
Instead, consider buying something other than candy to hand out on Halloween night.  The local dollar store has lots of inexpensive toys and knick-knacks you can hand out instead.  For example, glow sticks.  What kid (or young-at-heart adult) doesn't love glow sticks?  Typically, you can buy a packet of glow sticks (usually 5 in a bag) for $1.  You can even crack them open and hand them out already glowing.  Not only will kids get a kick out of them, but their parents can keep better track of them in the dark, and you won't add an unnecessary extra 700 calories to your day – win win win!
Thrift Store Shop
Other than candy, costumes are the next Halloween staples Americans spend a lot of money on.  With websites like Pinterest, who's to say you can't DIY your kid's (and your) costume this year?  Used clothing and secondhand shops are full of items just waiting to be re-purposed into a Halloween costume.  Another benefit to this, other than saving money, is your costume will be unique.  While your daughter may want to dress up as Disney's Moana like every other little girl in the neighborhood, her Moana costume will be one-of-a-kind.
Take a look at For Sale websites too such as eBay, Craigslist, Letgo, and local Facebook garage sale groups.  Many people are selling past years' costumes for a fraction of what they would have cost brand new.  Keep in mind that these costumes have most likely only been worn once so they are probably still in good shape.
Plan Ahead for Next Year
While you can't buy candy a year in advance, the post-Halloween decoration sales are definitely saving money!  If you are someone who likes to cover the entire yard in scary decor, buying items right before Halloween can be expensive.  Saving money and anywhere from 50-70% and buy lots of fun Halloween items after the holiday is over and store them for next year.  A massive glow-in-the-dark spider will still be in style next year!
Quotacy loves Halloween just as much as everyone else and while Halloween brings us a lot of unhealthy snacks, we can still make healthy and mindful decisions.  Remember, making healthy choices leads to a healthier you, which can ultimately keep your life insurance rates lower.  If you don't yet have life insurance, get a term life insurance quote today.  Not having life insurance is a scary thing!
Photo credit to: Conner Baker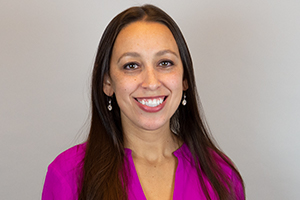 Natasha Cornelius, CLU
Senior Editor and Life Insurance Expert
Natasha Cornelius, CLU, is a writer, editor, and life insurance researcher for Quotacy.com where her goal is to make life insurance more transparent and easier to understand. She has been in the life insurance industry since 2010 and has been writing about life insurance since 2014. Natasha earned her Chartered Life Underwriter designation in 2022. She is also co-host of Quotacy's YouTube series. Connect with her on LinkedIn.