Back in my day, I had one toy and it was a stick.
Back in my day, I had to walk 15 miles through the snow to get to school – uphill both ways.
While these sayings are silly jokes, the older generations may definitely have a point.  Life is very different now than it was half a century ago.  Every month it seems as if there is a new video game system released and now owning a hovercraft isn't even that unthinkable.
As exciting as breakthroughs in technology are, you know what else has happened within the last few decades?  Obesity has increased – childhood obesity especially.  According to the CDC, the percentage of children with obesity in the United States has more than tripled since the 1970s.  "Back in my day, I played outside until my mom called my name to tell me it was time for dinner."  Nowadays, kids crush candy or toss birds at pigs on an iPad while sitting on a couch.
Many factors contribute to childhood obesity, including:
Genetics
Metabolism
Eating behaviors
Physical activity behaviors
Environmental factors
Social and individual psychology
Positive changes in the environments where children spend their time, like home, school, and the community, can help children achieve and maintain a healthy weight.  This is why Every Kid Healthy Week was created.  Every Kid Healthy Week takes place the last week of April and is designed to promote healthy eating, nutrition education, physical activity, and physical education.
While Every Kid Healthy Week is aimed at implementing these initiatives in schools, their website stresses the importance of family engagement as well.  Family events that involve physical activity and healthy eating can help reinforce this mindset beyond the classroom.  EveryKidHealthyWeek.org shares a few activity ideas for families:
Obstacle course
Target throws
Tug-of-war
Water balloon toss
Sack and relay races
Jump rope
Yoga
Dance
These activities can be done just about anywhere with items you already have at home.  Even building your own mini American Ninja Warrior course doesn't have to be difficult.  The point is just to get your kids moving instead of sitting inside in front of a screen.
The percentage of children with obesity in the United States has more than tripled since the 1970s.
Ready to get your life insurance quote?
You're a few minutes away from great life insurance
How much life insurance do you need?
Figure out your action plan with our needs calculator
Not only is being active important for children, but what they eat is important as well.  Obesity.org shares some tips for parents to help establish healthy eating patterns for their children:
Parents should choose what children can eat (what foods and drinks are in the home, what foods and drinks are served at meals and snacks, what restaurants they go to, etc.) but among those foods, parents should allow kids to choose whether they eat at all and how much to eat.
Fruits and vegetables, as compared to high calorie snack foods (often high fat and high sugar), should be readily available in the home.
Serve and eat a variety of foods from each food group.
Use small portions – child portions are usually very small, particularly compared to adult portions. More food can always be added.
Bake, broil, roast or grill meats instead of frying them.
Limit use of high calorie, high fat and high sugar sauces and spreads.
Use low-fat or nonfat and lower calorie dairy products for milk, yogurt, and ice cream.
Avoid eating while watching TV.  TV viewers may eat too much, too fast, and are influenced by the foods and drinks that are advertised.
Replace high-sugared drinks, especially sodas, with water and/or low fat milk.
Limit fruit juice intake to two servings or less per day.  Many parents allow their children unlimited intake of fruit juice because of the accompanying vitamins and minerals.  However, children who drink too much fruit juice may be consuming excess calories.
Avoid badgering children, restrictive feeding, labeling foods as "good" or "bad", and using food as a reward.
Instilling healthy habits in your children when they are young can set them up for success.  According to Obesity.org, obese children are five times more likely than normal-weight children to be obese as adults; therefore, they are at an increased risk for a number of health issues including:
Stroke
Cardiovascular disease
Hypertension
Diabetes
Cancer
Not only do health consequences go hand-in-hand with childhood obesity, but there are potential psychological outcomes that can occur as well, such as:
Depressive symptoms
Poor Body Image
Low Self-Concept
Risk for Eating Disorders
Behavior and Learning Problems
With more than three million cases of childhood obesity in the U.S. each year, this medical condition needs to be taken seriously.  A healthy childhood sets a child up for success in adulthood.  When you choose to eat right and be physically active, your child will be more likely to make those choices, too.  Plus, being active and preparing healthy meals together are great ways to spend quality time with your family.
Photo credit to: Scott Swigart
Related Posts:
Helping Your Child Develop Healthy Eating Habits
The Effects of Childhood Obesity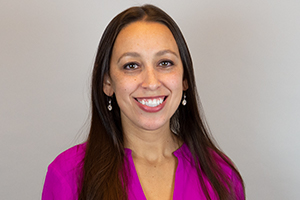 Natasha Cornelius, CLU
Senior Editor and Life Insurance Expert
Natasha Cornelius, CLU, is a writer, editor, and life insurance researcher for Quotacy.com where her goal is to make life insurance more transparent and easier to understand. She has been in the life insurance industry since 2010 and has been writing about life insurance since 2014. Natasha earned her Chartered Life Underwriter designation in 2022. She is also co-host of Quotacy's YouTube series. Connect with her on LinkedIn.