March is National Nutrition Month, so it's a great time to discuss how you can keep your family eating healthy for less and on a budget. Something we hear often is how expensive it is to eat healthy. Well, when you are comparing a healthy meal to the McDonald's dollar menu, you may have a point. There are some simple ways to keep your pocketbook in line and still feed your family healthy meals while sticking to a budget.
We have 8 tips to help you and your family eat healthy for less.
1 – Plan ahead
Planning ahead doesn't mean spending hours planning your meals and preparing for the week. Planning ahead simply means creating a grocery list and sticking to it. Walking into the store without a list is never a good thing. Impulse buys tend to fill the cart and the staples remain at the store. We've all been there; we go home and realize we bought crackers, cookies, some frozen meals and gelato. Create your grocery list and include staples you need for the fridge, freezer and pantry for eating healthy for less.
2 – Purchase frozen
The best thing about buying frozen fruits and vegetables is that they last much longer than buying fresh and they are cheaper. Frozen veggies make quick, easy additions to soups, pasta and rice. Keep in mind that when your favorite fruits and vegetables go out of season, you can always buy them frozen to save a little cash. And, let's be honest, not having to wash, peel or chop is pretty nice.
3 – Purchase bulk
Buying in bulk is great for types of foods you use regularly and can be kept in the pantry. Beans, rice, pasta, and canned foods are always great to buy in bulk. Clark Howard has a list of Kirkland brand products that include both food and other household items that he suggests you purchase at Costco that are high-quality at low price points.
Walking into the store without a list is never a good thing. Impulse buys tend to fill the cart and the staples remain at the store.
Ready to get your life insurance quote?
You're a few minutes away from great life insurance
How much life insurance do you need?
Figure out your action plan with our needs calculator
4 – Purchase food that's in season
Ever wonder why watermelon tastes so much better when you buy it in the summer? That's because it's in season and didn't sit on a truck for days to get to your local grocery store. Buying fruit and veggies that are in season are cheaper than buying off season. During the winter look for cauliflower, beets, winter squash, broccoli, and collard greens. In the fall you will find apples, sweet potatoes, carrots, and leeks. The summer brings you spinach, peppers, tomatoes, and berries. You can always join a local Community Supported Agriculture (CSA) to get the freshest produce available or visit farmers markets to get deals on in season produce.
5 – Look for specials
This seems like no-brainer, but there are more ways to save than by looking at the local fliers and cutting coupons. Take advantage of apps like Target's Cartwheel to make sure you are getting the discounts that are available. When you find meat, turkey and fish on sale, stock up. These items tend to be on the more expensive end when it comes to grocery shopping.
6 – Purchase generic
Sure, packaging on name brand products often look more appealing than the off brands, but that doesn't mean it's lacking in quality. Compare the labels, if it checks out, choose the generic.
7 – Try to avoid convenient options
Who doesn't love little individually boxed raisins, juice, and 100 calorie packets of snacks? The truth is that you pay for the convenience of those products. Buy the big box of snacks and divide it up yourself. It doesn't take long and can save you money.
8 – Don't forget about leftovers
There are ways to get creative with your leftovers. There's always the option of freezing them. Or, use your ingredients to make a new dish. Leftover meat can easily be used for a soup or stew. Or, feed your family sandwiches the next day with it. Have leftover veggies? Throw your veggies in your eggs in the morning or add to a stir-fry. With leftovers, you can usually find some way to incorporate them into a new, fresh meal.
You don't have to break the bank to eat healthy. We've only shared a few ways of eating healthy for less, find more tips at ChooseMyPlate.gov. Remember, bad health brings you medical costs and prescriptions, and even higher life insurance premiums. It's worth it to nourish your body with clean, healthy foods.
Photo credit to: Katie Smith
Related Posts:
The Unfortunate Health Effects of Sugar
Helping Your Child Develop Healthy Eating Habits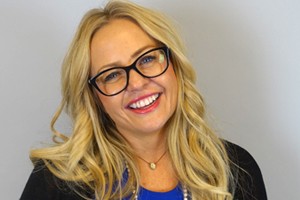 Jeanna Simonson
Marketing Content and Social Media
Jeanna has a passion for letting her creativity shine. At Quotacy she manages social media, is a co-host of Quotacy's Q&A Friday YouTube channel, and enjoys writing here and there. When she's not at the office, you can find her hanging with her husband and rescue animals, brunching with girlfriends, or loving up on her nieces and nephews. Connect with her on LinkedIn.