The advances in medical technology are transforming lives daily. Weight-loss surgery is one of these lifesaving and life-changing treatments.
Individuals who qualify for weight-loss surgery have a minimum BMI of 40 for at least five years, or minimum BMI of 35 with significant medical complications associated with obesity.
It's not unusual for an individual who has qualified for or undergone weight-loss surgery to not have life insurance. It's difficult to qualify for life insurance if you're considered severely obese.
If you have already had weight-loss surgery and are doing well post-treatment, then life insurance is definitely a possibility for you.
Types of Weight-Loss Surgery
Bariatric "weight-loss" surgery treats obesity by altering the digestive process. It has been shown to produce effective weight loss for clinically severe obesity, with a reversal or reduction in associated diabetes, hypertension, hyperlipidemia, and obstructive sleep apnea.
Bariatric surgery is divided into two categories: restrictive and malabsorptive. Currently, the two most common procedures are the laparoscopic adjustable gastric band (LAGB) and the Roux-en-Y gastric bypass (RYGB).
Restrictive Surgery
Restrictive surgery closes off parts of the stomach to make it smaller.
Laparoscopic adjustable gastric band (LAGB) – A hollow band of special material is placed around the stomach near its upper end to create a small pouch and a narrow passage into the larger remainder of the stomach. The band is then inflated with salt solution and can be tightened or loosened. Banding may be performed using laparoscopic surgery technique such as the LAP-BAND procedure.
Laparoscopic sleeve gastrectomy (LSG) – A laparoscopic procedure in which most of the greater curvature of the stomach is removed creating a tubular (and smaller) stomach. Weight loss is similar to loss with gastric bypass. It was originally developed as the first stage or bridge procedure prior to bypass or biliopancreatic diversion (BPD), and found to be effective on its own. With apparently low rates of complications, use of LSG is expected to increase.
Vertical banded gastroplasty (VBG) – Both a band and staples are used to create a small stomach pouch. It has generally been replaced by LAGB.
Duodenum-jejunal sleeve liner – consists of the placement of a thin and flexible tube 60 cm long and functions as a physical barrier between the ingested food and the duodenum / proximal jejunum.
Duodenojejunal bypass with sleeve gastrectomy (DJB-SG) – recent studies suggest it offers some advantages compared with the RYGB (avoidance of the risk of gastric cancer and prevention of dumping syndrome).
Malabsorptive Surgery
Malabsorptive surgery is a more extensive operation. It involves bypassing a portion of the digestive tract preventing absorption of calories and nutrients. This surgery results in generally more successful weight loss than only restrictive operations.
Current procedures include:
Roux-en-Y gastric bypass (RYGB) – A relatively common mix of restrictive and malabsorptive procedure. A small stomach pouch is created and a Y-shaped section of the small intestine is attached to the pouch. As a result, food bypasses the lower stomach, the duodenum and the first part of the jejunum.
Biliopancreatic diversion (BPD) – A less common and more complex procedure. Portions of the stomach are removed, and a small remaining pouch is connected to the ileum, the last part of the small intestine.
Duodenal switch – Also less common. This is similar to biliopancreatic diversion with a larger portion of the stomach left intact and with a small part of the duodenum kept in the digestive pathway.
There are complications that can occur after any type of surgery. Complications of bariatric surgery vary depending on the procedure performed. If you have had complications post-bariatric surgery, this doesn't mean you can't qualify for life insurance.
Applying for Life Insurance After Weight-Loss/Bariatric Surgery
For those who get weight-loss surgery, about 5-10% regain the weight lost and 10-20% require reoperation. Because of these statistics, insurers often only consider applicants after a significant amount of time has passed since bariatric surgery.
If you're within three months of restrictive surgery or six months of malabsorptive surgery, insurance companies will likely postpone consideration. If this happens to you, don't get discouraged. You can re-apply at a later date.
It's important to work with a life insurance broker when dealing with a history of weight-loss surgery. Why? Brokers have access to many different life insurance companies, not just one.
When it comes to underwriting life insurance, insurers aren't one-size-fits-all. Some companies will be more lenient with certain risk factors, such as a history of bariatric surgery and obesity, than others.
This is a sample of some important underwriting criteria the insurance company will need to know:
Your current height and weight
The type of surgical procedure and date of surgery
If you have any history, past or present, of associated chronic disease including diabetes mellitus, hypertension, hyperlipidemia, obstructive sleep apnea, or cardiovascular disease
If you experienced any complications from surgery
If you have any functional limitations
When you apply through our online tool, you'll have multiple life insurance company options to choose from. We recommend you go with the least expensive option because your agent will double-check on the backend that that specific insurer is a good match for your specific situation.
» Get: Term life insurance quotes
After your application is formally submitted to the chosen insurance company, they will request medical records from your doctors. Head's up, this step of the life insurance application process takes the longest. Doctors' offices aren't always the speediest when it comes to sending over records.
Getting life insurance after weight-loss surgery may have a few hurdles, but it's not impossible.
Want to see what you'd pay for life insurance?
Compare the best prices from the names you know and trust, all in one place with no commitments.

Getting Approved for Life Insurance After Weight-Loss Surgery
Preferred risk classes (the best rates) are often not offered to those whom have undergone weight-loss surgery unless a significant amount of time has passed and BMI is now in the normal range. In most cases, table ratings are typical.
A table rating is when an insurance company will approve you, but only if you pay an extra percentage on top of the standard rate. The percentage they require depends on the table rating they give you.
Table ratings are often listed as letters (for example, Table A to Table J), or as numbers (Table 1 to Table 10) depending on the insurer. Lower ratings like Table 1 and Table A are the least costly. The higher the number/alphabet, the more expensive premiums become. While some insurers price table ratings a little differently, for the most part, each table rating adds an extra 25% to the final cost of the policy.
Take a look at the table below for better understanding. It compares the cost of table rated premiums against a Standard risk class price of $500 per year.
| | | |
| --- | --- | --- |
| Table Rating | Percent Extra | Final Annual Price |
| Standard | 0% | $500 |
| Table A | 25% | $625 |
| Table B | 50% | $750 |
| Table C | 75% | $875 |
| Table D | 100% | $1,000 |
| Table E | 125% | $1,125 |
| Table F | 150% | $1,250 |
| Table G | 175% | $1,375 |
| Table H | 200% | $1,500 |
| Table I | 225% | $1,625 |
| Table J | 250% | $1,750 |
Case Example:
John is 40 years old and underwent gastric banding surgery 1 year ago.
Prior to surgery, John was 450 pounds. He has been steadily losing weight and is now 300 pounds with a BMI of 43.05. He has no severe health conditions stemming from his obesity.
John applies for a 20-year $300,000 term life insurance policy.
The insurance company sees two main risk factors: he's only one year out of surgery and his BMI is still considered severely obese.
John's agent suggests John ask his doctor for a note detailing the progress he's made and the confidence in his continued success.
The insurance company decides to approve John's coverage, but offer him Table 7/G. John's annual premium is $1,056.32.
John decides to accept this offer. He doesn't want to risk dying prematurely and leaving his family with nothing but medical bills.
He plans on continuing to work hard to reach his goal weight of 200 pounds. After a few years, he will reapply for a new life insurance policy to see if he can save money.
Getting life insurance after weight-loss surgery may have a few hurdles, but it's not impossible.
Start the process today. You can get term life insurance quotes instantly on our website without giving away any contact or personal information. View life insurance rates in real time.
When you're ready to apply, the online form only takes a few minutes to complete. After you submit it, your Quotacy agent will review it before officially sending it in to the insurance company you chose.
As mentioned earlier, not all life insurance companies underwrite risk factors the same way. Your agent will make sure you're matched with the insurer that will view your application most favorably.
There is no risk in applying. Once you receive your offer from the insurance company, you can choose to accept it or not.
If you're offered coverage, but the premiums seem a bit high, we recommend you still accept the coverage. Waiting can be risky because life insurance rates will increase as you age, and if any medical conditions develop, this will increase your rates further.
If you continue losing weight and are working hard to better your health, you can always re-apply again in the future. It's not uncommon for those who have undergone bariatric surgery to apply again a few years later and qualify for a better risk class. In these situations, you can accept the new policy and then cancel your old one.
Quotacy is here as your advocate and will help you get life insurance coverage to protect your loved ones.
Note: Life insurance quotes used in this article accurate as of July 1, 2021. These are only estimates and your life insurance costs may be higher or lower.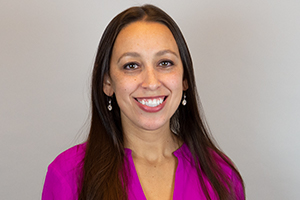 Natasha Cornelius
Marketing Content Manager
Natasha is a writer and content editor at Quotacy. She is also co-host of Quotacy's YouTube series. She can't get enough of life insurance and outside of work is also working toward her Chartered Life Underwriter designation. Connect with her on LinkedIn.