I recently discovered a show on Netflix that is very much binge-worthy. It's titled Call the Midwife and it follows the day-to-day work and personal lives of a group of midwives working out of a nunnery in 1950s London.
The show tackles a variety of contemporary social, cultural, and economic issues, with pregnant women and their families being the focus. With episodes centering on different historical events and real-life health issues pregnant women face, the show is not only entertaining but educational.
The topics featured on Call the Midwife are great conversation starters. Many topics are of such interest it encourages one to educate him or herself further on it even once the episode ends.
Since I work in the life insurance industry, the health issues typically pique my interest because I begin to wonder how some of the issues the mothers face in the series can affect their insurability. One such health issue that arises every so often on the series is preeclampsia, or "toxemia" as it was more commonly called then.
Because pregnancies can come with complications, both short-term and chronic, planning ahead and buying life insurance before you become pregnant is advisable, but this understandably isn't always an option. If you're currently pregnant and looking to purchase life insurance, this typically isn't an issue with most life insurance carriers, but what if you have a health issue like preeclampsia?
Since May is Preeclampsia Awareness Month, let's discuss what preeclampsia is and how it can affect insurability.
What is preeclampsia?
The National Institutes of Health states that preeclampsia is a condition in which a woman with previously normal blood pressure develops high blood pressure at 20 weeks of pregnancy or later. This condition can become severe and can lead to both short- and long-term health problems for the mother and her fetus.
Researchers do not know the exact cause of preeclampsia, but they are making progress. The current and widely accepted explanation for preeclampsia is that the placenta, in response to an inadequate blood supply, releases substances into the mother's blood vessels that damage them sufficiently to cause the disease. This is an active area of research, and scientists have already identified a number of these substances.
Currently, the only cure for gestational preeclampsia is delivery. But this process may be risky for both mother and fetus, especially if the preeclampsia occurs early in pregnancy. So identifying safe and effective ways to control the symptoms of preeclampsia to allow for more time in the womb would be significant progress for preeclampsia research.
Although the exact number of pregnancies affected by preeclampsia is unknown, estimates suggest that preeclampsia occurs in 4% of U.S. pregnancies. Preeclampsia Awareness Month was created with the hopes of spreading awareness about the condition and its symptoms.
Although the exact number of pregnancies affected by preeclampsia is unknown, estimates suggest that preeclampsia occurs in 4% of U.S. pregnancies.
Want to see what you'd pay for life insurance?
Compare the best prices from the names you know and trust, all in one place with no commitments.

Who is at risk and what are the symptoms of preeclampsia?
According to AmericanPregnancy.org, the following may increase the risk of developing preeclampsia:
A first-time mom
Previous experience with gestational hypertension or preeclampsia
Women whose sisters and mothers had preeclampsia
Women carrying multiple babies
Women younger than 20 years and older than age 40
Women who had high blood pressure or kidney disease prior to pregnancy
Women who are obese or have a BMI of 30 or greater
Swelling (especially of the hands and face) is a symptom of preeclampsia; however, because this is a common occurrence in healthy pregnancies as well, its usefulness as a distinguishing factor is not high. The following factors are more reliable symptoms of preeclampsia.
Mild preeclampsia:
High blood pressure
Water retention
Protein in the urine
Severe preeclampsia:
Headaches
Blurred vision
Inability to tolerate bright light
Fatigue
Nausea/vomiting
Urinating in small amounts
Pain in the upper right abdomen
Shortness of breath
Tendency to bruise easily
At each prenatal checkup, doctors routinely keep an eye out and test for preeclampsia. However, contact your doctor if you experience any of these symptoms outside of a checkup.
How does preeclampsia affect buying life insurance?
Because preeclampsia has short-term risks on the mother's life and overall health, and has long-term risks such as cardiovascular complications and kidney disease, it is not something life insurance companies take lightly.  They'll want all the facts when underwriting an applicant with a history of preeclampsia.
Currently pregnant with preeclampsia diagnosis:
If you are currently pregnant and have been diagnosed with preeclampsia, life insurance companies will typically opt to post-pone your application until after one month post-delivery. Even though preeclampsia typically resolves itself after childbirth, residual high blood pressure can remain for a few weeks.
Currently pregnant with no preeclampsia or complications but have a history of preeclampsia in past pregnancies:
Many life insurance companies would tend to want to post-pone any life insurance offer, but some would consider approving mom for a Standard rated policy. The typical life insurance offerings are Preferred Plus, which is the best class, Preferred, Standard Plus, and Standard. Your risk classification determines how much your premiums will cost.
If you currently have preeclampsia or have a history of the condition, then you know how fragile life can be. We applaud you for reaching out and researching how to buy life insurance to protect your loved ones. 
To have the best chances of getting approved for life insurance at an affordable rate, work with an independent agency (like Quotacy) that has contracts with multiple life insurance companies. Not all life insurance companies underwrite medical conditions in the same way, so outcomes can vary. Quotacy will shop your case around to different carriers and this can make the difference in getting coverage, being postponed, or even being denied altogether.
Start the process by getting a term life insurance quote today.
Photo credit to: freestocks.org
Related Posts:
How Does Pregnancy Affect Life Insurance Rates?
Getting Life Insurance While Pregnant
Why You Should Buy Life Insurance Before Your Pregnancy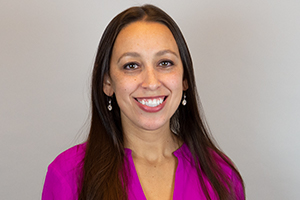 Natasha Cornelius
Marketing Content Manager
Natasha is a writer and content editor at Quotacy. She is also co-host of Quotacy's YouTube series. She can't get enough of life insurance and outside of work is also working toward her Chartered Life Underwriter designation. Connect with her on LinkedIn.