When it comes to life insurance, in general, the sooner you buy it the better. Typically your premium costs will be lower because you are younger and healthier (as you age medical conditions can arise).
This way of thinking is doubly true for women who want to get life insurance and also plan on getting pregnant. The sooner you buy the better. If you can plan for it, buy life insurance before getting pregnant. But if you're pregnant already and looking to buy life insurance, this post will help give you an idea on what to expect.
Can I get life insurance while pregnant?
Yes, most pregnant women can still qualify for life insurance even while pregnant. Quotacy has successfully worked with many pregnant applicants getting them approved for life insurance coverage.
Your best chances of getting life insurance while pregnant is to apply through a broker, like Quotacy. Brokers are not tied to one life insurance company and are able to shop the market.
Here at Quotacy we can take your online application, review it, and advise you on which life insurance company will give you the best options. Banner Life Insurance Company (Legal & General America) is one company in particular that Quotacy works with who is great with pregnant moms-to-be.
Pregnant and looking to buy life insurance? Start the process by getting a free term life insurance quote. Your Quotacy agent will work to get you the best coverage option and keep you updated every step of the way.
Life Insurance and Pregnancy: A Real Life Case Study
Jennifer, a Quotacy customer, 29 years old, applied for a term life insurance policy while pregnant in her third trimester.
The life insurance company she originally chose to apply with would have offered her Non-Smoker Plus—the third best risk class possible.
Jennifer's Quotacy agent felt confident that he could get her the best risk class possible if she would be willing to apply to Banner Life (Legal & General) instead. Banner Life has a history of evaluating a pregnant woman based on her normal pre-pregnancy weight versus her current weight.
Jennifer went with her agent's suggestion and they moved her application to Banner Life. She was approved for Preferred—the second best risk class possible—and saved $331 annually in premium payments.
See what you'd pay for life insurance
Comparison shop prices on custom coverage amounts from the nation's top carriers with Quotacy.
Although the risk of death from complications of pregnancy has decreased significantly during the 20th century, risk still does exist and the life insurance industry takes this into consideration. If you apply for life insurance while pregnant, there are three big questions underwriters are going to be looking to answer to help them determine A) if you can be approved and B) what your premium costs will be.
Three things life insurance carriers want to know if you're pregnant:
1. Is the applicant having "normal" pregnancy changes?
Obviously, a woman's weight, shape, and posture can change during pregnancy. In addition to these outward changes, physical exam and lab results can also change. The underwriters will work to determine if the applicant is within the expected change range. They will use the following factors as guidelines.
Typical for pregnancy is a 15-40 pound weight gain.
There is an increase in total blood volume and several blood values drop.
Iron levels drop and women should be taking iron and vitamin supplements.
Thyroid function tests and liver function tests should not change during pregnancy.
Blood pressure drops but should return to normal levels by term.
Pulse rises, and an innocent heart murmur may appear.
Common pregnancy complains such as nausea, body aches, edema (swelling), and heartburn are valid and not considered to have much effect on underwriting.
2. Does the applicant have a pre-existing medical condition that interferes with pregnancy or could be adversely affected by pregnancy?
Any medical condition may be present during pregnancy, ranging from asthma to seizures, and each may require special medical attention. It's impossible to list and review all possible interactions between pre-existing medical conditions and pregnancy, but some may be dangerous. Conditions that would be closely evaluated include valvular heart disease, renal disease, uncontrolled hypertension, uncontrolled diabetes, and clotting disorders.
3. Does the applicant show evidence of a pregnancy-related condition that points to an increased risk of morbidity or mortality either during her pregnancy or later in life?
Pregnant women are routinely screened for gestational diabetes. This glucose impairment first appears during pregnancy and may disappear after delivery, but such women are at future risk for Type 2 diabetes so underwriters look for this in medical records.
Pregnancy-induced hypertension can produce dangerously high blood pressures during pregnancy and it increases a woman's risk of later developing chronic hypertension, so underwriters will look for this as well.
Other pregnancy-related conditions underwriters will look for include:
HELLP (a complex that includes hemolysis, dropping platelets, and elevated liver enzymes)
Eclampsia/pre-eclampsia
Acute fatty liver of pregnancy (AFLP)
Cardiomyopathy
Postpartum depression
Normal pregnancy presents little mortality risk and, if there are no other medical impairments, pregnant applicants can be approved for life insurance at the Standard rate.
As an example of premium costs, a 30-year-old pregnant woman who applies for a 25-year $500,000 life insurance policy and is approved at Standard will have monthly premium payments of approximately $45. This policy will help ensure her baby is financially protected through his or her college years.
No one has more reason to have life insurance than parents. If you have children or are planning on having children, get life insurance today. We can help.
Seeing your estimated premium cost is easy – run a term quote (no personal information needed) and once you find a price and policy you're confident with, send us your application. We'll work hard behind the scenes to help make the process go smoothly and get you the peace of mind you deserve.
» Calculate: Life insurance needs calculator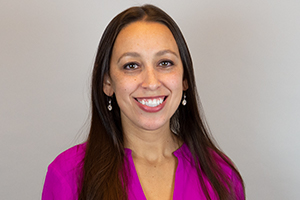 Natasha Cornelius, CLU
Senior Editor and Licensed Life Insurance Expert
Natasha Cornelius, CLU, is a writer, editor, and life insurance researcher for Quotacy.com where her goal is to make life insurance more transparent and easier to understand. She has been in the life insurance industry since 2010 and has been writing about life insurance since 2014. Natasha earned her Chartered Life Underwriter designation in 2022. She is also co-host of Quotacy's YouTube series. Connect with her on LinkedIn.