Today's world is consumed with health and wellness. Anytime we pick up a magazine or log on to our social media, we are bombarded by the latest and greatest workouts, diets, and foods that promise good health.
But why strive for good health?
There are many great reasons to be healthy.
There's the obvious; we want to look good. Yes, working out and eating right can help you to look and feel good.
To feel energized. It's true, working out can give you more energy. The endorphins that are produced from exercise not only make you happy, but also give you an energy boost.
To be a good role model for our children. We want our children to live happy, healthy and active lives and we must lead by example.
Maintaining good health reduces your risk for heart disease, stroke, Type 2 diabetes, and some types of cancer.
To save money on life insurance. Yes, the better health you have, the more you can save on life insurance.
Protecting your family and their financial future is a must and it doesn't need to be hard on the pocket book.
Heart disease, diabetes, cancer, and obesity are some of the medical conditions that can increase your life insurance premiums. You don't have control over all health issues, but practicing good health habits and being mindful of your behaviors can reduce your risk.
How does being healthy save you money on life insurance?
Life insurance is all about risk. If you take good care of yourself, you're less likely to be overweight or develop health issues. This means when you apply for life insurance, the insurance company sees you as low risk.
When your application is evaluated, you're put into a risk class. These risk classes range from Preferred all the way down to being Table Rated. The Average Joe is a Standard risk. If you take better care of yourself than the Average Joe, you'll be in a better risk class than Standard—these are the Preferred classes.
» Compare: Term life insurance quotes
The lower your risk, the better your risk class, and the cheaper your life insurance premiums will cost. The table below shows estimated costs of life insurance for a 30-year-old male based on what risk class he would be placed into.
The Average Monthly Cost of a
20-Year $250,000 Term Policy
for a 30-Year-Old Male
Based on Risk Class
Preferred Plus
$16
Preferred
$20
Standard Plus
$24
Standard
$28
Preferred Tobacco
$50
Standard Tobacco
$64
Table A
$35
Table B
$42
Table C
$49
Protecting your family and their financial future is a must and it doesn't need to be hard on the pocket book.
Ready to get your life insurance quote?
You're a few minutes away from great life insurance
How much life insurance do you need?
Figure out your action plan with our needs calculator
The American Heart Association offers some great tips with their Life's Simple 7 that will help you live a healthier lifestyle and be on your way to more affordable life insurance premiums.
Get active. Exercise 150 minutes per week and you not only feel better, you will increase your length and quality of life.
Eat better. Eating well to maintain a healthy weight is one of the most important things you can do to lower your risk for Type 2 diabetes and heart disease. When you eat a heart-healthy diet, you improve your chances for feeling good and staying healthy.
Control cholesterol. High cholesterol leads to plaque buildup in the arteries which puts you at risk for heart disease and stroke.
Manage blood pressure. Having high blood pressure is another risk factor for heart disease and stroke. Keeping your blood pressure within healthy ranges can reduce the strain on your heart, arteries, and kidneys which keeps you healthy longer.
Lose weight. Your weight is a factor when calculating premiums for life insurance. Being overweight can lead to high cholesterol, high blood pressure, diabetes, stroke, and put you at higher risk for heart attacks. By shedding a few pounds you will improve your energy and may pay less for your insurance premium.
Don't smoke. It's no secret that smoking is bad for your health, but it's also bad for your life insurance premium. A smoker will pay more for life insurance than a non-smoker. Depending on the insurance carrier, most types of tobacco product use will increase your rates. Quitting smoking will improve your health and save you money.
Reduce blood sugar. Most of the food we consume is turned into blood sugar. We, in turn, use this for energy. While we need that energy, there can be too much. Over time, high levels of blood sugar can put you at risk for heart disease and stroke.
Maintaining a healthy lifestyle does take effort, but there are countless rewards that go along with it. Saving money and living longer are just two important benefits that you will enjoy.
Life insurance companies take your health and habits into account when calculating your premium. Quotacy will shop your case with many life insurance carriers to help you get the best product for you. Take the first step in protecting your loved ones by getting a free and instant term life insurance quote today.
» Calculate: Life insurance needs calculator
Photo by Marc Rafanell López on Unsplash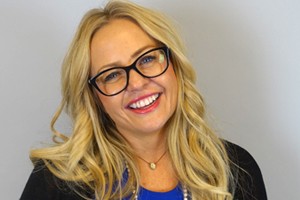 Jeanna Simonson
Marketing Content and Social Media
Jeanna is a writer and the Ambassador of Buzz at Quotacy. She has been researching and writing educational articles on the importance of life insurance since 2015. When not writing for Quotacy, you can find her scoping out the newest fitness and beauty trends for her own blog, Fiercely Fetching, or traveling and spending time with her husband and fur babies. Connect with her on LinkedIn.