How does being healthy save me money on life insurance?
Do you prefer to learn by watching? We answer this question in a video below. Click here to jump ahead.
Today's world is consumed with health and wellness. Anytime we pick up a magazine or log on to our social media, we are bombarded by the latest and greatest workouts, diets, and foods that promise good health.
But why strive for good health?
There are many great reasons to be healthy.
There's the obvious; we want to look good. Yes, working out and eating right can help you to look and feel good.
To feel energized. It's true, working out can give you more energy. The endorphins that are produced from exercise not only make you happy, but also give you an energy boost.
To be a good role model for our children. We want our children to live happy, healthy and active lives and we must lead by example.
Maintaining good health reduces your risk for heart disease, stroke, Type 2 diabetes, and some types of cancer.
To save money on life insurance. Yes, the better health you have, the more you can save on life insurance.
Protecting your family and their financial future is a must and it doesn't need to be hard on the pocket book.
Heart disease, diabetes, cancer, and obesity are some of the medical conditions that can increase your life insurance premiums. You don't have control over all health issues, but practicing good health habits and being mindful of your behaviors can reduce your risk.
How does being healthy save you money on life insurance?
Life insurance is all about risk. If you take good care of yourself, you're less likely to be overweight or develop health issues. This means when you apply for life insurance, the insurance company sees you as low risk.
When your application is evaluated, you're put into a risk class. These risk classes range from Preferred all the way down to being Table Rated. The Average Joe is a Standard risk. If you take better care of yourself than the Average Joe, you'll be in a better risk class than Standard—these are the Preferred classes.
» Compare: Term life insurance quotes
The lower your risk, the better your risk class, and the cheaper your life insurance premiums will cost. The table below shows estimated costs of life insurance for a 30-year-old male based on what risk class he would be placed into.
The Average Monthly Cost of a
20-Year $250,000 Term Policy
for a 30-Year-Old Male
Based on Risk Class
Preferred Plus
$16
Preferred
$20
Standard Plus
$24
Standard
$28
Preferred Tobacco
$50
Standard Tobacco
$64
Table A
$35
Table B
$42
Table C
$49
Ready to get your life insurance quote?
You're a few minutes away from great life insurance
How much life insurance do you need?
Figure out your action plan with our needs calculator
The American Heart Association offers some great tips with their Life's Simple 7 that will help you live a healthier lifestyle and be on your way to more affordable life insurance premiums.
Get active. Exercise 150 minutes per week and you not only feel better, you will increase your length and quality of life.
Eat better. Eating well to maintain a healthy weight is one of the most important things you can do to lower your risk for Type 2 diabetes and heart disease. When you eat a heart-healthy diet, you improve your chances for feeling good and staying healthy.
Control cholesterol. High cholesterol leads to plaque buildup in the arteries which puts you at risk for heart disease and stroke.
Manage blood pressure. Having high blood pressure is another risk factor for heart disease and stroke. Keeping your blood pressure within healthy ranges can reduce the strain on your heart, arteries, and kidneys which keeps you healthy longer.
Lose weight. Your weight is a factor when calculating premiums for life insurance. Being overweight can lead to high cholesterol, high blood pressure, diabetes, stroke, and put you at higher risk for heart attacks. By shedding a few pounds you will improve your energy and may pay less for your insurance premium.
Don't smoke. It's no secret that smoking is bad for your health, but it's also bad for your life insurance premium. A smoker will pay more for life insurance than a non-smoker. Depending on the insurance carrier, most types of tobacco product use will increase your rates. Quitting smoking will improve your health and save you money.
Reduce blood sugar. Most of the food we consume is turned into blood sugar. We, in turn, use this for energy. While we need that energy, there can be too much. Over time, high levels of blood sugar can put you at risk for heart disease and stroke.
Maintaining a healthy lifestyle does take effort, but there are countless rewards that go along with it. Saving money and living longer are just two important benefits that you will enjoy.
Life insurance companies take your health and habits into account when calculating your premium. Quotacy will shop your case with many life insurance carriers to help you get the best product for you. Take the first step in protecting your loved ones by getting a free and instant term life insurance quote today.
» Calculate: Life insurance needs calculator
Watch the Being Healthy and Saving Money on Life Insurance Video
Video Transcript
Welcome to Quotacy's Q&A Friday where we answer your life insurance questions. Quotacy is an online life insurance agency where you can get life insurance on your terms.
I'm Jeanna and I'm Natasha.
Today's question is:

How does being healthy save me money on life insurance?


Well, Jeanna, we're in Minnesota. And you know what season it is.
You betcha. It's Minnesota State Fair season.
So, as contradictory as it is for us to be talking about being healthy knowing that this weekend I'm probably gonna eat french fries, a corndog, cheese curds, and sweet Martha's cookies, let's get to it. Being healthy can save you money on your life insurance premiums for a number of reasons.
Other than your age, your health is arguably the most important factor when considering how much you're going to pay for life insurance.
Life insurance underwriters are the people who evaluate your application and other documentation, such as your medical records, to determine what risk class you're in. Life insurance is all about risk. The riskier you are to insure, the higher your premiums will be.
Your build is one aspect of your health that affects your premiums. This is the relationship between your height and your weight. Life insurance companies have build charts they use to determine if you fall within an average range. If you are within this range, your build is a neutral factor. If your build is below or above the average, it may affect your premiums.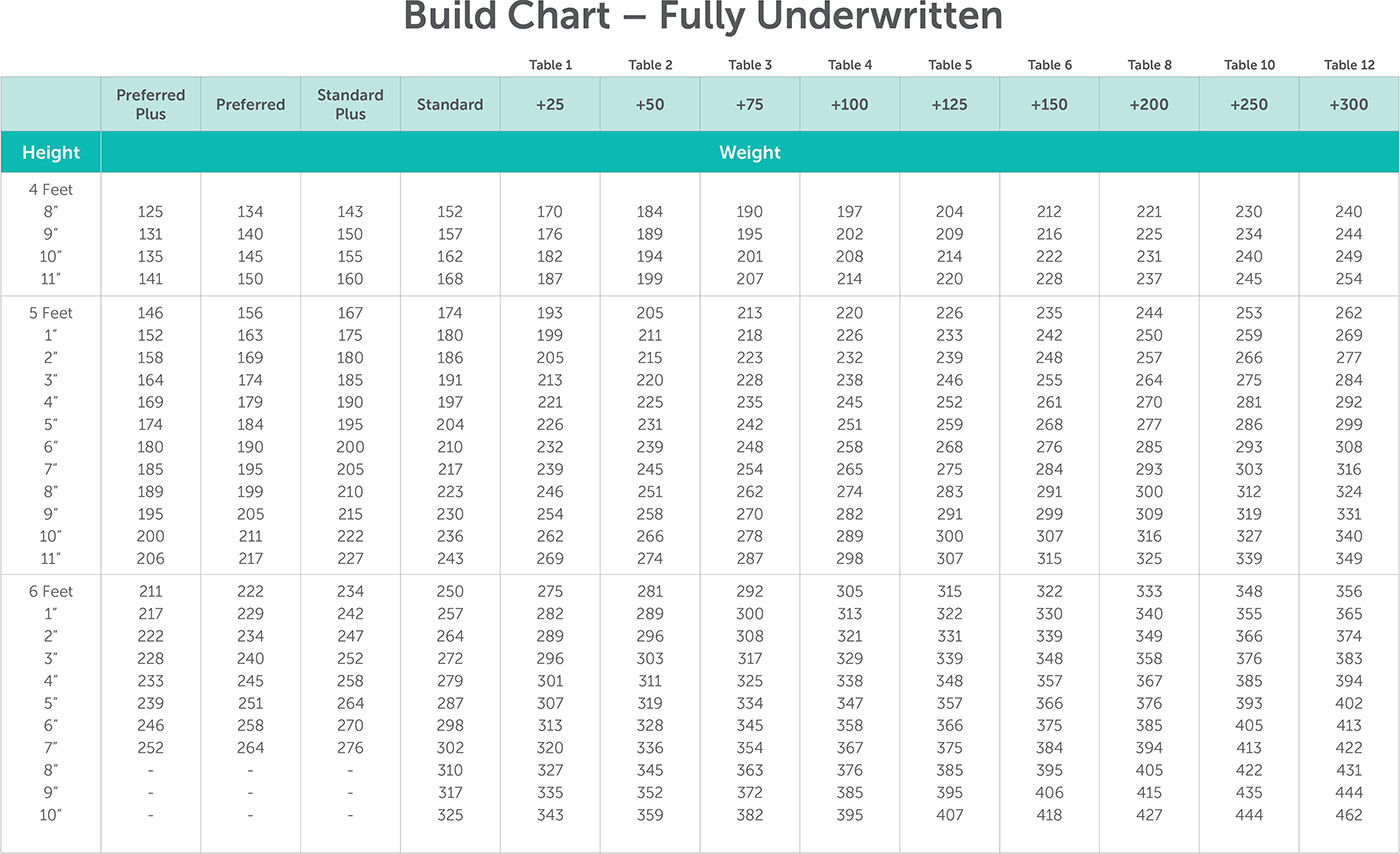 Your blood pressure, blood sugar, and cholesterol are other factors taken into account by insurance companies because if any of these numbers are out of the ordinary it can mean you have a medical condition, which poses a risk to the insurance company. And there have actually been cases where an individual that's applied for life insurance has found out they have a medical condition after their medical exam. Your medical exam consists of a blood draw and a urinalysis and things like your cholesterol, glucose, and protein counts are also evaluated.
Your overall physical condition affects your premiums. The evaluation of your medical exam and records from your doctor's office can influence your premiums. And just be aware that if you are scheduled for any diagnostic testing or surgery, the life insurance company won't approve you until these things are complete because they will want to review the results.
So you can see how being healthy can save you money on your life insurance. Maintaining good health reduces the risk of certain issues like heart disease, stroke, type 2 diabetes, some types of cancer, and obesity.
And you may be thinking to yourself, I'm not the healthiest right now. Maybe I'll wait to apply for life insurance until after I lose some weight. This is a common way of thinking.
What we recommend you do is apply for life insurance now and accept the rate, and then reapply later to see if you can get better rates once you have a new and improved health.
So, let's say you're 250 pounds and you want to lose 50 pounds to get into that average build range. The insurance company will want to see that you've maintained your new and healthy weight for at least a year before they'll reconsider your risk class.
You don't want to leave your family financially unprotected while you work on your new and improved health. So that's why we recommend applying now, accepting the rate, and then reapplying later once you reach your goal.
» Compare: Term life insurance quotes
So, if you want to go to your local State Fair this Labor Day weekend, you go right ahead. But maybe split that foot-long hot dog with a friend and split that bucket of sweet Martha's cookies with like 20 friends.
And don't schedule your life insurance medical exam for the day after your State Fair trip. Give your body some time to recover.
If you have questions on life insurance make sure to leave us a comment. Otherwise, tune in next week when we talk about what life insurance underwriting is. Bye!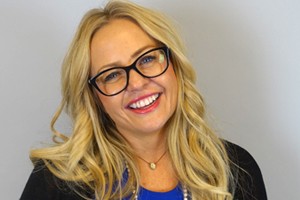 Jeanna Simonson
Marketing Content and Social Media
Jeanna has a passion for letting her creativity shine. At Quotacy she manages social media, is a co-host of Quotacy's Q&A Friday YouTube channel, and enjoys writing here and there. When she's not at the office, you can find her hanging with her husband and rescue animals, brunching with girlfriends, or loving up on her nieces and nephews. Connect with her on LinkedIn.