In our fast-paced, hectic lives, you may often forget to carve out some time for yourself and your loved ones. If you want to keep your relationships alive and well, finding a way to stay connected is incredibly important. Just as important as family and friends is your health. Today we'll talk about fun and healthy challenges to have with friends and family.
Finding a way and having the time to connect with family and work on your health and overall wellbeing can be challenging. But the solution to this might just be hidden in the problem. A challenge.
A great way to combine connection and wellness can be with a healthy competition to improve your mind body and diet. Competition with one another is a great motivator and a fun way to hold each other accountable. Here are some friendly competitions you can challenge others to.
1. Low or no-carb challenge
No matter how much we strive to lose weight by dieting, we often fail to adhere to it for long. Carbs are good for the body to some extent. But if you are on a weight loss regimen, you need to keep a check on your carbohydrate intake.
Also, you may be tuned to depend on carb-rich foods that are delicious but fail to give you the health and weight results you are aiming at. Shedding those excess pounds from your waist will require you to be dedicated to eating a low or no-carb diet.
Why not challenge yourself and your friend with that? You can decide to follow a no-carb diet for the next thirty days by eating only lean meats, eggs, leafy greens, nuts and seeds. Follow up with your fellow challengers every day, either over the phone, text or social media.
2. No-sugar challenge
We all have a sweet tooth, don't we? Be it chocolates, donuts, cakes, or ice cream, our taste buds crave for something sweet every now and then. Not to forget those carbonated drinks and juices, which are laden with sugar.
If you are challenging yourself to cut out carbs, you need to really keep the sugar jar away. You can turn this into a challenge with a friend or family member who's planning to do the same, making it a little more interesting and motivating.
Challenge your family member or friend to either cut out sugar once and for all, or at least cut the intake by half for the next thirty days. Instead of consuming sugar-rich desserts and sweets, go for unsweetened coffee or sugarless puddings. See who can do it for the longest. It's a really fun and healthy challenge.
3. Two-mile-run challenge
While aiming at a healthy body, one of the biggest blocks to overcome is staying motivated. People make grand plans to go running or to the gym, but it can be quite difficult for many because it's hard for people to break out of their comfort zones. This is particularly true when no one is holding you accountable.
You can change that by turning it into a fun and healthy competition. Ask family or friends to run a mile or two every day for at least a month. Decide on a common motivator whether it's money, bragging rights or a predetermined reward that you can all agree on.
The fun-part is seen in the way you keep a check on each other's progress. There are several wearable technologies, heart rate monitors, and smartphone apps that let you track your progress and even share the results with your family and friends. So, put on your running shoes and trackers!
Ready to get your life insurance quote?
You're a few minutes away from great life insurance
How much life insurance do you need?
Figure out your action plan with our needs calculator
4. No-device day challenge
Whether it's social media, emails, random browsing or games, we spend a considerable chunk of our days on our devices. The first thing most of us do after waking up is check our phones. While it's certainly important to stay connected with others, but anything in excess can be bad.
With that in mind, another good competition to try with family and friends would be a no-device day challenge. Decide on a day, maybe a Saturday or a Sunday when work pressure is less and stay away from any device that you may have—smartphone, tablet, or laptop.
Use your no-device day to do something more productive. Make the challenge more fun by planning to use the time to work on a creative project, hobby or read an actual book. Once the day is over, you are free to share your success with others, even on your social platform of choice.
5. Meditation challenge
Last but certainly not the least, you can take up a challenge that may not be as fun as it sounds but is actually a great stress-reducer. Many people are taking up meditation to feel calm, both in the body and mind. So, this peaceful competition can be a win-win for all.
Challenge yourself, your family and friends to meditate for ten minutes every day for a set period of time. The whole challenge is to sit calm and focus on your breathing without getting distracted. See who reaches the Zen state faster, longer and the most consistent.
If you haven't tried it before, you are likely to face some difficulty doing it initially. But once you get the hang of it, you will be in a more centered and relaxed state of mind. In fact, there are many smartphone apps that guide you through the process.
Accepting the challenge
Taking up these challenges will not only make your life more fun but also much healthier. They also help you stay connected and achieve a shared purpose with friends and family.
At Quotacy, we understand how much of an impact your life has on your loved ones. This is why life insurance is so important and essential for keeping your family's financial future secure. Especially if they rely on your income to live the lifestyle they currently do.
Life insurance will give them the means to recover financially and save them from leaving behind the life you've work so hard to provide.
See what you'd pay with free life insurance quotes today.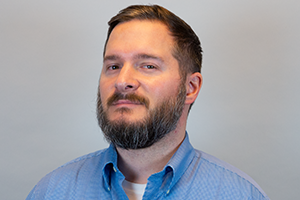 Greg Lewerer
Director of Creative Strategy
Greg is Quotacy's Director of Creative Strategy. He has an eclectic past from working on movie scripts to creating ad campaigns for major brands. His love of creative solutions drove him to strategy, and he now uses his powers to help families protect their loved ones. Outside of work, Greg spends his time off the grid hunting, fishing, camping, biking, hiking, and walking his dogs.