If you're looking for coverage that will keep your loved ones' future secure but won't derail your financial plans, a 10-year term life insurance policy could be the option you're looking for.
Not only is a 10-year term affordable, it can also be an ideal fit for many stages of life. Whether it's to protect retirement plans or cover mortgage payments, there are a number of scenarios where a 10-year term policy is a smart investment. A 10-year term plan can help in the following situations:
Couples with a home: It can help cover mortgage payments or payoff the house entirely.
Young families: It can help cover credit cards, loans, daycare, and other living expenses.
Families with older children: It can help cover tuition, weddings, and other financial milestones.
Soon-to-be retirees: It can help ensure your loved one has the retirement they hoped for.
The monthly cost for life insurance can vary, but a 10-year term life insurance policy is one of the most budget-friendly options because of the length of coverage. The main factors that go into determining prices are:
Age and gender
Health and lifestyle
Length and amount coverage
The Estimated Monthly Cost of a $250,000 10-Year Term Policy for a Healthy, Non-Smoker
Age
Male
Female
25
$10.04
$8.29
30
$10.05
$8.89
35
$10.25
$8.98
40
$11.96
$10.86
45
$16.81
$15.28
50
$23.97
$20.61
55
$37.47
$28.20
60
$58.55
$40.74
From this life insurance rates table you can see the price range of a 10-year, $250,000 term policy for healthy, non-smoking men and women, ages 25 to 60. The rate increase from age 40 to 45 should be noted and kept in mind for future plans (if you're currently under 45).
Ready to see how easy it is to find affordable term life insurance? Check rates and compare quotes right here using the tool below.
When does it make sense to get a 10-year term life insurance policy?



A 10-year term life insurance policy is smart choice for a number of situations.
The four most common scenarios we see and will expand on are:
protecting your income,
supplementing existing coverage,
securing a loan,
retirement planning.
1. Use a 10-Year Term Life Policy to Protect Your Income
Buy a 10-year term policy if it's all you can afford.
You may have a lot of bills. Maybe you've got credit card debt. You couldn't possibly afford to buy life insurance now, right?
Wrong. It's in situations like these when you likely need life insurance the most and can't afford not to have it. Plus, most people overestimate the cost of life insurance by 3-5x the actual cost.
If your income were to suddenly disappear, what would happen to your family? If you were already struggling financially, your death won't make things easier. Final expenses—such as debt, medical bills, or your funeral costs—would be up to your family to pay.
A 10-year term policy can protect your income and your family's future while you work toward paying off debt.
A little bit of life insurance is always better than none at all.
Once your finances are more secure you can either:
Convert your 10-year term policy into a permanent policy (if it's convertible)
Purchase a new term policy that's more fitting to your financial goals and obligations.
The key benefit of converting a term policy: You won't have to go through underwriting again. This means not having to complete another medical exam, which is especially beneficial if your health has declined over the years.
The good news is that almost all of the term life insurance policies available through Quotacy are convertible. Our overviews of all the life insurance companies we carry, detail whether each term policy is convertible to whole life insurance or not.
You can also see if a policy option is convertible right within our online quoting tool, along with the other types of life insurance riders that are available to you.
Protect your most financially-vulnerable years with an affordable 10-year term life insurance policy.
See what you'd pay for a 10-year term life insurance policy
Comparison shop the lowest rates from the most trusted carriers with Quotacy.
2. Use a 10-Year Term Life Insurance Policy to Supplement Your Existing Life Insurance
Buy a 10-year term policy to supplement your existing life insurance.
Perhaps you planned ahead when you were young and bought life insurance right after your first child. You locked in a great low premium payment for a 30-year, $250,000 term policy. Perfect.
But 15 years later you're now 40 and realize that your $250,000 term life insurance policy won't cover your $400,000 mortgage. Instead of applying for a new 30-year policy with a $500,000 coverage amount, you can opt to add to your current coverage with a new 10-year, $250,000 term policy.
This will ensure that you have an appropriate amount of coverage for the next ten years while you're paying off your mortgage and through your child(ren) through their college years—without being over-insured.
» See what's right for your needs and budget with our Life insurance needs calculator
3. Use a 10-Year Term Life Insurance Policy to Secure a Loan
Buy a 10-year term life insurance policy to protect a loan.
Whether you need to take out a personal or business loan, lenders need to know how you plan on paying back the loan. They also like a back-up plan as assurance that they won't lose money should you die unexpectedly before your loan is paid-in-full.
Lenders will be more inclined to approve your loan if you assign a term life insurance policy to guarantee payment even upon death.
4. Use a 10-Year Term Life Insurance Policy for Retirement Planning
Buy a 10-year term policy if you are close to retirement.
Most of the time term life insurance policies are purchased to cover the most financially vulnerable years, such as when your children are small, and you have quite a few years left on your mortgage loan.
Other times term life insurance policies are purchased to protect financial responsibilities that may crop up later in life, such as the purchase of a vacation home or your adult child's graduate school tuition.
For example, let's say you are 55-years old and you and your spouse finally buy that dream condo on the ocean. It will be a great place for your children and grandchildren to visit.
However, one of your children hasn't finished college and tuition isn't cheap. You have savings and your Social Security benefits will be starting soon. You want to be sure that if the unexpected happened, your spouse wouldn't have to sell the condo and your child could finish graduate school.
The Estimated Monthly Cost of a 10-Year Term Policy for a Healthy, Non-Smoking 55-Year-Old
Coverage Amount
Male
Female
$100,000
$20.79
$18.13
$250,000
$37.47
$28.20
$300,000
$43.85
$33.79
$500,000
$67.53
$49.92
$750,000
$98.63
$72.04
$1,000,000
$122.74
$90.44
Knowing What to Know
We understand learning the ins and outs of life insurance can be tedious. To help you find the information you're looking for, here are related articles that people like you found valuable.
Note: Life insurance quotes used in this article accurate as of August 1, 2021. These are only estimates and your life insurance costs may be higher or lower.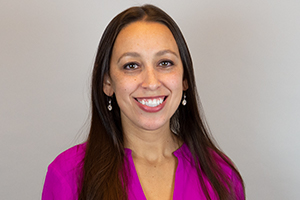 Natasha Cornelius, CLU
Senior Editor and Licensed Life Insurance Expert
Natasha Cornelius, CLU, is a writer, editor, and life insurance researcher for Quotacy.com where her goal is to make life insurance more transparent and easier to understand. She has been in the life insurance industry since 2010 and has been writing about life insurance since 2014. Natasha earned her Chartered Life Underwriter designation in 2022. She is also co-host of Quotacy's YouTube series. Connect with her on LinkedIn.