It's free to run life insurance quotes through Quotacy.
It costs you absolutely nothing to run as many term life insurance quotes as you would like. (Unless you consider your Internet bill as a life insurance cost… in that case we recommend you walk to your nearest Starbucks and use their Wi-Fi.) You don't even have to pay by means of personal information. You can window shop for life insurance anonymously—no need to give us your name, phone number, or even an email address to see quotes. We don't need any of that information until you decide to apply. Browse and check real time quotes without worrying about getting inundated with sales calls. Are you looking to apply for life insurance?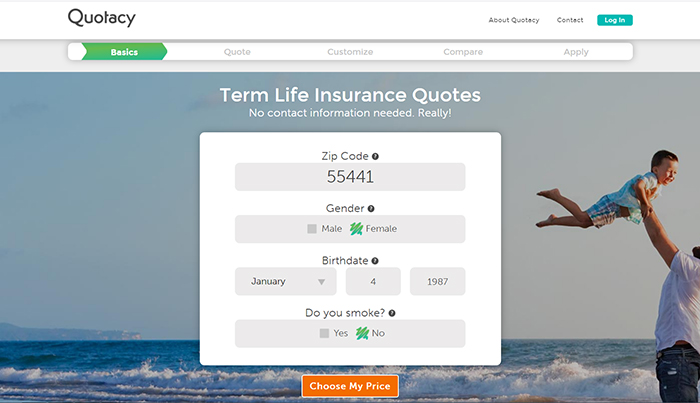 It's free to apply for life insurance through Quotacy.
When you apply for a life insurance policy, you likely will need to have a quick medical exam done. And guess what? You don't need to pay for this either! There's no co-pay even. The life insurance company takes care of these costs, even if you end up not buying a policy.
You may be thinking "Well, it costs money for me to take off work and drive to a clinic." No worries again! A professional paramedical examiner will come wherever is most convenient for you, whether that's at your home or your workplace. They will measure your height and weight, draw blood from you, and ask for a urine sample. The cost of testing your blood and urine is also absorbed by the insurance company.
Ready to get your life insurance quote?
You're a few minutes away from great life insurance
How much life insurance do you need?
Figure out your action plan with our needs calculator
If you have ever changed primary doctors or dentists, you may have had to pay your old office to send your records to your new office. It's a little frustrating when you have to do that. You do not need to pay these extra costs when you apply for life insurance.
If the life insurance company needs your complete medical history and records, again, you do not need to pay for this. You would just authorize the medical record release and go on your merry way. For advice on getting the best results on your medical exam see our 10 Life Insurance Medical Exam Tips blog post.
You're not obligated to accept or keep the policy.
When the life insurance company is done with their evaluation of your application and send you a policy to accept, you are not obligated to do so. You will not be penalized if you decide that you're not ready to buy life insurance. But it's important to note that if you walk away from the policy, your rate may be different the next time you apply. Life insurance premiums are affected by your age and health changes.
If you do accept the policy, you have a 30-day free look period. This allows you to activate the policy and take a good thorough look through it all and if you decide you don't want the policy, you can cancel and get a refund during this period.
If you accept the policy and later on decide you no longer want the policy but the free look period has expired, you can terminate the policy and stop paying premiums. You won't get a refund, but you also don't be charged any cancellation fees.
It's important to buy what you can afford. A million dollar term life insurance policy that costs $80 per month may sound doable as you're window shopping, but be sure you can afford it for the long-term. Here at Quotacy we always say a little life insurance is better than none.
If you have any questions during the application process, it's free to contact us here at Quotacy for help. There are no extra charges to talk to a live person. We also realize time is money, so if you don't have time to talk on the phone you can always chat, e-mail, or text us too.
Your costs come in when you begin to pay for your life insurance policy premiums. These premiums need to be paid to keep your policy inforce, in other words, active. We will help you find affordable coverage. Start now by getting a free, instant, and anonymous term life insurance quote.
Photo credit to: ejaugsburg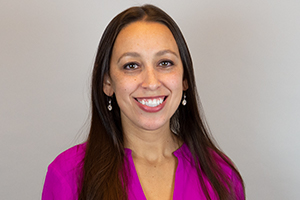 Natasha Cornelius, CLU
Senior Editor and Life Insurance Expert
Natasha Cornelius, CLU, is a writer, editor, and life insurance researcher for Quotacy.com where her goal is to make life insurance more transparent and easier to understand. She has been in the life insurance industry since 2010 and has been writing about life insurance since 2014. Natasha earned her Chartered Life Underwriter designation in 2022. She is also co-host of Quotacy's YouTube series. Connect with her on LinkedIn.