​When you apply for life insurance, there are quite a few steps involved from start to finish. The good news is, Quotacy has made this process much easier with the use of technology and electronic processes. But there are still steps in the buying cycle that even great design and innovative thinking cannot get around. Let's discuss getting approved for life insurance.
At Quotacy, getting a term life insurance quote only takes 30 seconds, and filling out and completing the online application only takes a few minutes.
After you submit your online paperwork, this is when we really start getting into the nuts and bolts of processing your life insurance.
Your Life Insurance Application
Quotacy first reviews your application to make sure you are matched with the best suited life insurance company for your specific situation. You are always in control of who you wish to purchase your insurance from.
However, there are companies who favor certain health and lifestyle factors over others.
Example: If You're a SCUBA Diver
Lifestyle factors include hobbies like SCUBA diving, which some insurance companies deem to be risky and may increase your original quoted price during their application review process.
To avoid a surprise price increase, we will suggest a different life insurance company who may be more lenient and give you the best price possible.
Once the carrier you want to apply with is confirmed, we will send you a secure document (called a Kickoff Doc) to gather the last bits of information needed to officially submit your application.
Typically, it takes 1-3 days to review and complete your application, and sending it off to the life insurance carrier.
Want to see what you'd pay for life insurance?
Compare the best prices from the names you know and trust, all in one place with no commitments.

Verification Call and Medical Exam
​After you complete your Kickoff doc and it's returned to Quotacy, we submit your formal application to the insurance company.
Within 24 hours of your formal application being in the carrier's system, one of their representatives will call to verify application information.
Then, if it's required, it's time to schedule the medical exam. The medical examiners will come to your home or office at a day and time that is convenient for you.
» Learn more: How to Prepare for Your Life Insurance Medical Exam
Your medical exam samples will be tested and the results will be submitted to the life insurance company. Their underwriting team will review the results and determine if medical records need to be ordered.
The verification call and exam typically takes a week to complete, depending on when you scheduled the exam for and how responsive you are to their incoming phone calls.
Ordering medical records is often the step in the process that takes the longest. This can take anywhere between 1 week and 60 days depending on how fast your doctor's office is at sending in the requested medical files.
If it seems to be taking quite some time to receive your records, we'll reach out to you and suggest calling your doctor's office to expedite delivery.
By no means are you required to do so, but we often see doctor's offices speed the process along when they hear from their client in addition to the insurance company.
Final Review and Decision
The process in which the life insurance company reviews your full application, exam results, and (if required) your medical records is called underwriting. The average underwriting process takes about 3-4 weeks.
Note: Any hiccups in your application, such as history of bankruptcy, DUI history, etc. can add more time to the underwriting process because credit reports and/or driving history records will need to be pulled.
Once the life insurance company has reviewed everything they will approve, postpone, or decline your application for life insurance. We will notify you immediately of their decision and explain your options.
When You're Approved for Coverage…
Once you're approved and you decide to accept the life insurance company's offer, we notify them and they issue your policy and arrange payment.
Issuing you the policy and arranging payment usually takes 5-7 business days. Once your payment clears, we'll happily inform you that your life insurance policy is now active and inforce.
As you've read, there are multiple parties involved in the life insurance buying process and it can take anywhere from two weeks to a few months from start to finish.
We ask for patience during this journey. But remember that your Quotacy team members promise to keep you updated every step of the way. They will do their best to move your application along as efficiently as possible.
Life insurance is one of the most important purchases you will make for yourself and for your loved ones. Once your policy is put in force you will have given your beneficiaries a means to replace your income and help with financial loss in case of your premature death.
It is truly one of the most selfless acts of love that you can do for your family. The peace of mind life insurance brings is worth the time it takes to get approved.
» Compare: Term life insurance quotes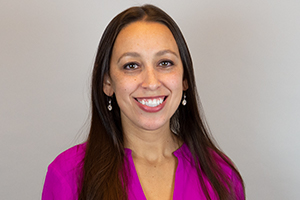 Natasha Cornelius, CLU
Senior Editor and Life Insurance Expert
Natasha Cornelius, CLU, is a writer, editor, and life insurance researcher for Quotacy.com where her goal is to make life insurance more transparent and easier to understand. She has been in the life insurance industry since 2010 and has been writing about life insurance since 2014. Natasha earned her Chartered Life Underwriter designation in 2022. She is also co-host of Quotacy's YouTube series. Connect with her on LinkedIn.