Congratulations winter graduates! You get a jump start on finding a job and you saved a semester's worth of student loan debt. However, the early graduation also means your loan pay back schedule starts sooner.
Americans owe nearly $1.6 trillion in federal and private school loans as of March 2019. The average 2018 graduate left school with $29,200 in student loan debt.
As a new college graduate, life insurance may be the last thing on your mind, but perhaps it shouldn't be. What would happen to all of your student loan debts owed if you were to die?
Death and Student Loan Debt
Federal Student Loans
If you took out federally-backed student loans, such as a Stafford Subsidized Loan, they will typically be cleared upon death pending your family provides a death certificate. Neither your family nor your estate will be responsible for any balances or taxes.
However, an important note in regards to certain federally-backed loans such as Direct PLUS Loans for parents is that while the loans will be discharged if their child dies, the amount that was discharged will be treated as taxable income and the parents may be hit with a large tax bill.
Private Student Loans
Privately-backed student loans are not treated the same as federally-backed student loans when it comes to the death of a borrower. Private student loans, such as those from Sallie Mae or Wells Fargo, for example, often require cosigners.
If the borrower of the loan dies, that death can trigger default causing the entire balance of the loan to be due immediately. If the co-signer dies, typically their estate becomes responsible for the debt if the borrower defaults.
If you acquire student loan debt while married, upon your death your spouse may be responsible to pay your private student loans in full if you live in a community-property state. Laws aren't uniform across all community-property states, however. Many community-property states offer exceptions for education debts so that the spouse isn't held liable for the debt unless they cosigned the loan. Each state has different laws when it comes to joint debt, find out the laws in your particular state.
See what you'd pay for life insurance
Comparison shop prices on custom coverage amounts from the nation's top carriers with Quotacy.
Life Insurance and Student Loan Debt
Even if you do not have dependents, it is a good idea to look into buying life insurance if you have student loan debt or cosigned on a student loan. Term life insurance is a great, affordable option for protecting yourself and the person who helped you by cosigning.
According to CNBC, although college students believe it will only take six years to pay off their student loans, in reality it takes about 20 years. Term life insurance can be customized to cover the amount owed and can last up to 40 years depending on the term length you choose.
» Calculate: Life insurance needs calculator
College graduates of a four-year degree are typically about 22 years of age. The average cost of a 20-year $100,000 term life insurance policy for a healthy 22-year-old is less than $10 per month.
Example:
Georgina just graduated from her local state university with a bachelor's degree of science in nursing. She also plans to continue on to get her master of science in nursing.
Georgina only qualified for $5,000 each year in federal student loans and took out private student loans for the rest of her tuition. Her mother co-signed these loans.
She knows by the time she's completely done with school, she'll have over $50,000 in debt. Not including the interest that will start accumulating. As cosigner, her mom will be responsible for the majority of this debt (the private loans) if Georgina defaults. If Georgina should die unexpectedly her mom also becomes responsible for that debt. Her mom would be suffering enough if Georgina suddenly died so she decides to buy a small term policy just in case.
Georgina purchases a 20-year $50,000 term life insurance policy that costs $8 per month. She lists her mom as the primary beneficiary. If Georgina dies unexpectedly before the student loans are paid off, her mom can use the life insurance policy's death benefit to pay them off in one lump sum.
If Georgina pays off her student loans before the 20 years are over, she can stop paying the policy premiums and it'll terminate. Or she can keep the policy and leave her mom as beneficiary or simply change the beneficiary. A lot can happen in 20 years.
In Georgina's scenario, another option would be for her mom to buy the policy on Georgina. Her mom has insurable interest (proof of financial hardship caused by Georgina's death) since she's a cosigner of the loans. With this option, Georgina would still be the insured of the $50,000 term life insurance policy but her mom would be the owner (and beneficiary) and pay the $8 per month.
I want life insurance for my student loans, but what if I also want to start a family?
You want to buy a term life insurance policy to cover your student loans, but also plan on starting a family sooner rather than later. As a young college student, you have a couple options to consider.
Option 1: You could start out with more coverage right away that covers your loans and protects your future family. A 30-year policy with $500,000 in coverage would be approximately $25 per month for a healthy 22-year-old*. A $500,000 policy that lasts 40 years can cost as little as $34 per month.
*An important part of the life insurance buying process is financial underwriting. This is when the insurance company verifies the financial status of the applicant to make sure they are not over-insured. A college student applying for a large amount of life insurance would need to show proof of income. The insurance company wants to make sure the applicant can afford to pay the premiums. They also want to protect the life of the applicant by simply making sure they aren't worth more dead than alive.
Option 2: You could later add a second term life insurance policy. You have the option to buy an affordable $50,000 or $100,000 term policy now and when you're closer to starting a family, apply for a larger second term life insurance policy.
For more information on layering life insurance policies, see our blog post Laddering Life Insurance to Save Money.
Option 3: You can later convert your term policy into a permanent one if your term is ending and you decide you want lifelong coverage*. This option is typically only financially practical if you become uninsurable (e.g. you are diagnosed with cancer). You do not need to go through medical underwriting again, but you're limited as to what products you can convert to and the premiums increase significantly.
If you're still insurable, run quotes for the longest amount of term life insurance available to you. In addition, request universal life (UL) insurance quotes. UL is a more affordable permanent life insurance option. Compare these options to the cost of conversion.
*Most but not all term life insurance policies have conversion options included. Be sure to ask your agent or look through your policy's fine print. A conversion option is important should you later become uninsurable and want to continue your coverage.
Whether you're the student with the loans or a parent responsible for your child's student loans, consider term life insurance. It's affordable and customizable.
Quotacy makes getting life insurance easy for you. You can apply for term insurance online and when it comes to the medical exam, the examiner will come right to your home at a time that works for you.
Your dedicated Quotacy agent will keep you updated every step of the way so you're never out of the loop. We advocate on your behalf with the life insurance companies to get you the best price possible.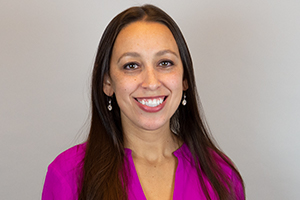 Natasha Cornelius, CLU
Senior Editor and Licensed Life Insurance Expert
Natasha Cornelius, CLU, is a writer, editor, and life insurance researcher for Quotacy.com where her goal is to make life insurance more transparent and easier to understand. She has been in the life insurance industry since 2010 and has been writing about life insurance since 2014. Natasha earned her Chartered Life Underwriter designation in 2022. She is also co-host of Quotacy's YouTube series. Connect with her on LinkedIn.