No one can ever be truly prepared for the death of a loved one, or the overwhelming tangle of decisions and responsibilities that seem like they can't wait.  They can.  Take your time and think things through slowly and deliberately.  Ask for help if it's too much to handle alone. The following guidelines may be useful in dealing with the death of a loved one
Funeral Plans
Planning a funeral and memorial service will be one of the first (and more complex) issues you will have to deal with after the death of a loved one.  First consider how much you are able to afford.  Depending on the location and type of service, an average funeral can cost between $6,000 and $10,000. If the deceased had a will, there may be details in there to help guide you.  If the deceased had life insurance, there may be money there to use for these services.
A good method of controlling the costs and stress is to have a friend or family member be there with you at the time you make funeral arrangements.  This person can help keep everything in perspective.
Ready to get your life insurance quote?
You're a few minutes away from great life insurance
How much life insurance do you need?
Figure out your action plan with our needs calculator
Before the Funeral Checklist

Concern yourself with mainly funeral details, family, and friends.
Contact a funeral director or memorial society.
Notify friends, relatives, and employers.
Decide on the type and elements of the funeral service.
If the deceased was a veteran, contact the local Veterans of Foreign Wars or American Legion. They may be able to provide you with an honor guard.
Maintain a list of flowers, cards, donations, and other expressions of sympathy.
Accept the help of friends and relatives as needed for child care, shopping, cooking, answering phones, transportation, lodging of out-of-town visitors, etc.
Have a friend or housesitter watch the home of the deceased, especially during the funeral.
Provide obituary information to the newspaper.
Notify the deceased's employer to arrange for benefits due to the beneficiaries. Check if he or she participated in any company retirement or pension plans.
Locate a copy of the will. Wills are commonly filed with the family attorney, in lockboxes, or in safe deposit boxes.
Notify all insurance companies. This could include life insurance, home mortgage insurance, accident insurance, credit card balance insurance, auto loan or other credit insurance, worker's compensation, and employee and union insurance.  The individual companies will send you claim forms and instructions.
Order multiple copies of the death certificate. You will need these for each claim of any type that you may file.  Your funeral director may be able to order the certificates for you or can advise you on where to obtain them.
Retain all incoming mail and sort it at a later date. This prevents the loss of bills and checks in the confusion immediately following the death.
Photocopy all outgoing business mail to make sure there is a good record during this emotional time.
After the Funeral Checklist
Gather important documents needed to settle the estate.
See an attorney who will explain the terms of the will and file it in probate court.
Contact the Social Security Administration, especially if the deceased was receiving benefits or if there are minor children. Application should be made promptly since some Social Security benefits are not retroactive.  Eligible widows, widowers, minor children, and in some cases dependent parents aged 62 or older are eligible for survivor benefits.  In some situations, there is a lump sum payment of $255 available to apply toward funeral expenses.
Notify the accountant/tax preparer, financial advisors, and banker to change the name on any jointly held property and make any other needed adjustments to the accounts.
Open a checking account in your own name if you don't already have one, but keep the joint account open for a few months following the death.
If the deceased was a veteran, contact the Department of Veterans Affairs to learn what benefits may be available, including possible burial payments.
Send the deceased's medical claims to insurance carriers.
If there is a business, determine what decisions need to be made about its future.
Check with your insurance agent about any changes on your home and auto coverage. If you were covered under any of your spouse's insurance policies, check if you can still retain your coverage.
Re-evaluate your own insurance policies. You may need more or less insurance, especially if you have minor children.  You will need to file a change of beneficiary form if the deceased was the beneficiary on your policies, retirement accounts, and/or investments.
After the First Month
Change the billing name with utility, phone, and cable TV companies as well as any other home services.
Change names on the credit card accounts if they were held jointly. If all of the credit cards were in the deceased's name, apply for your own.
Change vehicle registrations by contacting the state Department of Motor Vehicles.
Retitle any jointly held real estate or other property.
Prepare a net worth statement and make a list of income and expenses.
See an attorney about updating your will and to start the process of the last income and estate tax filling.
Review old records and files, including at least 13 months of cancelled checks, for clues to any additional assets, benefits, or obligations.
Contact airlines to apply for transfer of frequent flyer miles to primary beneficiary (unless otherwise assigned in the will.)
It will take some time to get back into a normal routine, and everyone grieves differently so don't put yourself on a scheduled timeline.  These checklists and tasks are just a suggested guideline so you have someplace to begin.  Going through all the personal items and economic affairs after the death of a loved one is likely to be stressful, lean on friends and family for support.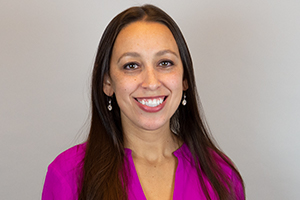 Natasha Cornelius, CLU
Senior Editor and Life Insurance Expert
Natasha Cornelius, CLU, is a writer, editor, and life insurance researcher for Quotacy.com where her goal is to make life insurance more transparent and easier to understand. She has been in the life insurance industry since 2010 and has been writing about life insurance since 2014. Natasha earned her Chartered Life Underwriter designation in 2022. She is also co-host of Quotacy's YouTube series. Connect with her on LinkedIn.