When shopping for anything, understanding why a company has a better price over others for what seems to be the same product or service is essential for purchasing peace of mind.
There can be a number of things that cause the prices to vary but knowing the reasons and tradeoffs will help you make a decision that's right for you and your budget.
Pricing difference for life insurance
When it comes to comparing life insurance rates, the price difference between companies (for the same amount of coverage) is due to how they evaluate the risk of your health and lifestyle.
Each company calculates risk factors differently. One company may have the lowest price for people with asthma but have the highest for people who are avid rock climbers.
Choosing the lowest price
Just because one company has a lower price for a policy, doesn't mean it lacks quality. They just treat the health and lifestyle information you provided more favorably than all the others.
Since we only offer policy options from top-rated and financially secure companies, choosing the lowest price is recommended.
After you apply
Once you submit your life insurance application, your dedicated Quotacy agent will review your information to double-check that the insurance company you picked is your best option.
To get started, go to Quotacy.com to compare free life insurance quotes.
Not sure how much coverage you need? Check out our free life insurance needs calculator.
Do you prefer to learn by watching videos?
This video briefly helps to explain how you can determine how much life insurance you need: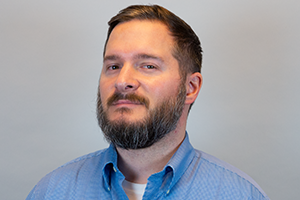 Greg Lewerer
Director of Creative Strategy
Greg is Quotacy's Director of Creative Strategy. He has an eclectic past from working on movie scripts to creating ad campaigns for major brands. His love of creative solutions drove him to strategy, and he now uses his powers to help families protect their loved ones. Outside of work, Greg spends his time off the grid hunting, fishing, camping, biking, hiking, and walking his dogs.