How do I use life insurance to help my special needs child?
Do you prefer to learn by watching? We answer this question in a video below. Click here to jump ahead.
According to the Caregiver Action Network, in the U.S., 14% of caregivers care for a special needs child. An estimated 16.8 million are caring for special needs children under 18 years old and 55% of these caregivers are caring for their own children.
If you have a child with special needs or you care for a family member with special needs, then you know how much time and money it takes to provide them with everything they need. Simply planning their day-to-day requires some effort, but don't forget about their long-term planning needs as well. Let's discuss some options, such as a special needs trust.
If you're the parent or caregiver of a loved one with special needs, follow these four important financial planning steps:
1. Protect Your Child's Eligibility for Government Benefits
Be sure there are no assets listed in your child's name that exceeds a total of $2,000. Having any assets worth more than $2,000 would disqualify your special needs dependent from many federal and state assistance programs, such as Social Security and Medicaid.
Be sure any friends and family members know this legal tidbit as well. If grandma wanted to leave an inheritance to your child or write a very generous check to help, this could put your child over that threshold and the government could freeze your child's benefits. They can bestow assets, but ask them to put it in your name not your child's.
2. Protect Your Child by Purchasing Life Insurance
Raising a child costs a lot of money. Raising one with special needs typically requires a substantial amount more. The average cost to raise a child from birth to age 18 is $240,000; for a special needs child those expenses can quadruple.
The parent of a child with special needs spends an average of $330 per month out-of-pocket just on medical expenses. Who is going to pay for these expenses if you die prematurely? You need to have a plan in place to make sure your loved one is taken care of when you are not able to do so any longer. That plan is buying life insurance with a special needs trust listed as the beneficiary.
Because life insurance proceeds would be included in your child's assets if you named them the beneficiary, naming a special needs trust instead can protect your child's government benefit eligibility. We'll get into a more in-depth discussion about life insurance and special needs trusts further down in this post.
3. Create a Will
When caring for a child with special needs, it is extremely important to craft a will that states who would be the legal guardian of your loved one should you die. It would be up to the state to decide who should care for your child if there is no will in place. It is recommended that you hire a lawyer who works specifically for people with special needs and is aware of your state's disability laws to create the document.
Be sure to state in your will that your special needs child is not the heir of your estate, but that the special needs trust is. Without a will in place, laws in many states will, by default, make your child your heir. Again, this would disqualify them from government programs.
» Learn more: The Importance of Writing a Will
4. Don't Postpone Planning For Your Own Future
You need to plan for the fact that when you are of retirement age, you still may be caring for your special needs child. It's time to budget and think through the next 10, 20, 30 years. You may have to effectively plan for two generations.
When your child turns 18, the government considers them a legal adult. Depending on your child's disability, you may need to be appointed legal guardian of your adult child if he or she will not be able to make decisions about their medical treatments and finances. If your child can be considered competent at times, then having him or her name you as durable power of attorney may be the easiest route for your loved one.
One of the best ways to fund a special needs trust is with life insurance.
Ready to get your life insurance quote?
You're a few minutes away from great life insurance
How much life insurance do you need?
Figure out your action plan with our needs calculator
The Benefits of a Special Needs Trust
As I mentioned earlier, purchasing life insurance and naming a special needs trust as the beneficiary can be an ideal way to ensure your child will be financially supported even after you're gone. A special needs trust has many functions, but two really stand out:
A special needs trust can preserve the beneficiary's eligibility for government benefits such as Social Security, Medicaid, and housing, among other programs.
A special needs trustee can manage the funds on behalf of your loved one.
Special needs trusts can be complicated so it is best to work with an attorney who has experience in special needs planning. A professional can ensure the trust is appropriately written. If prepared properly, a special needs trust can accomplish a variety of goals, such as:
It can allow you to leave property and resources for the benefit of a family member with a disability without losing important public assistance.
It can prevent siblings from being over-burdened with caring for a sibling with disabilities.
It can help the grantor to equitably distribute the estate.
When properly funded and managed, it can help ensure there is enough money to sustain an individual with a disability over time.
A special needs trust can help provide for many aspects of life. To protect the beneficiary's government benefits; however, the trust should not be set up to provide directly for basic shelter, food, or payment of cash to the special needs family member.
What it can help pay for includes, but is not limited to:
Personal attendant
Medical goods
Dental care
Surgery or medical procedures (not covered by government benefits)
Private rehabilitation
Psychological support

Home modifications
Stamps and writing supplies
Drug and alcohol treatment
Recreational and cultural experiences
Additional therapies and activities
Enrich quality of life
Computers and smart phones
The Trustee of a Special Needs Trust
When preparing a special needs trust, you need to name someone who will be in charge of managing the assets in the trust. This person is called a Trustee. The trustee needs to be chosen carefully since this person will have sole discretion in making distributions for the benefit of the special needs individual.
An ideal trustee would have the following qualities:
Similar values to yours
Financially savvy
A strong advocate for your beneficiary
Organized
The trustee has a lot of responsibility, so it's important to note that it does not have to fall on one person. The trustee can be a combination of an individual and a corporate trustee.
Funding a Special Needs Trust
Sure, a special needs trust sounds great, but where is this money going to come from? Nursing services, transportation, therapy, service animals, etc. All of these things cost money.
Well, you (and any family members or friends who wish to do so) can fund the trust with personal assets, such as savings or Certificate of Deposits (CDs). You (and others) can also name the trust the beneficiary of a will. One of the best ways to fund a special needs trust though is with life insurance.
The benefits of using life insurance to fund a trust:
Cost effective – provides a large sum of money for comparatively low premium payments
Typically protected from creditors
Death benefit is income and estate tax free if properly structured
Can easily distribute proceeds between care for your special needs loved one and any other children or family members you wish to financially protect
Brings peace of mind that your loved one will be cared for even after your death
When it comes to life insurance, you can choose term life insurance or permanent life insurance. If your loved one will need assistance his or her entire life, permanent life insurance may be best. A permanent life insurance policy on yourself means that there will be a death benefit paid when you die, no matter when that is.
Permanent life insurance is more expensive than term life insurance because it's lifelong coverage. As long as premiums are paid, the insurance company is paying a large amount of money at some point.
The most budget-friendly type of permanent life insurance is guaranteed universal life insurance. It trades the typical bells and whistles of a permanent policy for a lower cost. A guaranteed universal life insurance policy lasts your entire life, but does not focus on features such as cash value and dividends.
Monthly Quotes for Guaranteed Universal Life Insurance Policy
For Healthy Males and Females by Age and Coverage Amount

Age 30
Age 40
Age 50
Age 60
Male
Female
Male
Female
Male
Female
Male
Female
$100,000
$72
$64
$96
$87
$122
$108
$178
$154
$250,000
$140
$128
$196
$177
$246
$209
$400
$344
$500,000
$270
$227
$383
$324
$467
$400
$784
$660
$1,000,000
$490
$436
$704
$613
$878
$773
$1,475
$1,271
» Calculate: Life insurance needs calculator
Final Questions to Consider
Prudential Insurance Company has come up with questions that the caretakers of loved ones with special needs need to consider:
1.   What is the nature and extent of the individual's disability and what is his or her prognosis? To what degree can he or she care for him or herself, both now and in the future?
2.   What are his or her education and vocational goals?
3.   What is his or her current educational and/or employment status? Will it continue, or might there be significant changes in the near future?
4.   What is the current financial status of the caregivers, the loved one with special needs, and other family members? Is there a possibility of an inheritance? From whom? Is that person involved in the planning process?
5.   Is there a possibility that the individual with special needs might receive a sum of money from a personal injury claim, a life insurance benefit, or any other source? If so, when? If so, have appropriate trust arrangements been made so that these assets are not owned directly by the individual?
6.   Does he or she qualify for government benefits? If so, is that need thought to be permanent? If not, for how long is the qualification expected to continue?
7.   Is there a specific income that is being targeted?
8.   What is his or her legal capacity? Is there a need for a guardianship either now or in the future? Until what age will the guardianship be needed?
9.   Does he or she need assistance with financial management? Can he or she handle finances in either large or small amounts?
10.   Will there be a need for additional funds to provide for his or her needs at the death or disability of the parents?
11.   At the death or disability of the parents, who can substitute for them? What if no family member is able to do so or later decides not to for whatever reason?
12.   Where will he or she live in case he or she is not able, or does not want, to live at home? In that case, what additional costs are involved and what will be the source of that funding?
13.   How will his or her financial needs following the death of the parents affect the shares of the estate available to other children? How will that be dealt with and communicated to those children?
With these steps and questions in mind, don't put off planning any longer. No one knows what the future will bring. If you already have life insurance, but haven't set up a special needs trust—it's not too late. Life insurance beneficiaries can be updated at any time. Remember, if possible, have an estate planning attorney who is well versed in the world of special needs documents help you.
If you do not yet have life insurance, you can start the process by getting a free term life insurance quote. No contact information required.
Watch the Life Insurance and Special Needs Video
Video Transcript
Welcome to Quotacy's Q&A Friday where we answer your life insurance questions. Quotacy is an online life insurance broker where you can get life insurance on your terms.
I'm Jeanna and I'm Natasha.
Today's question is:

How do I use life insurance to help my special needs child?


Individuals referred to as having special needs fall into a wide category of physical, mental, and emotional disabilities. To maximize their quality of life, the individual may need medical care, special educational support in physical, occupational, or speech therapies, among other assistance programs. These services don't come cheap and government benefits can only provide for so much.
If you're caring for a special needs child or family member it's likely this individual will be dependent on you their entire life. Because of this, you may be concerned about what will happen if you die first.
How do you ensure your loved one will still receive the same care to live a comfortable life?
Buying life insurance is a must. But you need to be careful to not accidentally cause your loved one to become ineligible for their government benefits. If your special needs loved one acquires assets as a beneficiary of $2,000 or more at any given time they will no longer be eligible for Supplemental Security income or Medicaid.
Your life insurance policy is very likely to pay out much more than $2,000. This means being listed as the beneficiary of the policy would cause your special needs loved one to be ineligible for the additional benefits.
A better option would be to create a special needs trust and fund this trust with your life insurance policy. You can own the policy, but instead of naming your loved one the beneficiary you would name the trust the beneficiary. This way the life insurance proceeds aren't paid directly to them.
In addition to life insurance, other financial products can help fund the special needs trust, such as certificates of deposit and savings accounts. And anyone can put assets into the trust. Tell family members who want to help with the care to put funds into the trust versus giving them directly to the special needs individual.
Because your special needs loved one will be financially dependent on you their entire life buying yourself a permanent policy instead of term is probably a better choice.
A guaranteed universal life insurance policy is an affordable type of permanent life insurance. Its main purpose is to leave a death benefit.
A whole life insurance policy is another permanent life insurance product that can fund a trust. A whole life policy is more expensive but accumulates cash value you can access during your lifetime.
Either way, when you die, the face amount of the life insurance policy can be paid to the special needs trust. Whomever you choose as trustee will then manage the funds on behalf of your special-needs loved one.
You can also set terms in the trust for what happens to the remainder of the assets when the special needs individual dies. Perhaps the remaining assets go to whoever helped with care or they can go to the individual's siblings.
Also remember that you can have more than one beneficiary on your life insurance policy. If you have a special needs child, in addition to other children without special needs, you can have a percentage of the face amount be paid to the trust and another percentage paid to your other children.
Work with an attorney to create a special needs trust. Trusts can be complicated and you want to make sure it's set up properly to take advantage of tax exemptions.
You will also want to make sure that you name the special needs trust the beneficiary of your estate in your last will and testament. Without a will in place, laws in many states will, by default, make your child your heir, which would likely end up disqualifying them for government benefits.
If you have any questions about life insurance, make sure to leave us a comment. And if you're ready to get quotes, check out Quotacy.com. We're here to help you find the best deal on the life insurance you want.

Image credit to: Nathan Anderson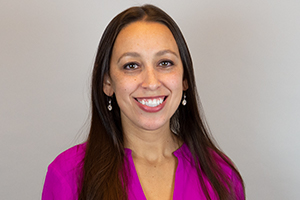 Natasha Cornelius
Marketing Content Manager
Natasha is a writer and content editor at Quotacy. She is also co-host of Quotacy's YouTube series. She can't get enough of life insurance and outside of work is also working toward her Chartered Life Underwriter designation. Connect with her on LinkedIn.