Losing a loved one is never easy. Many of us have felt this deep loss and can understand. Grief, confusion, and shock are just a few of many reactions that can happen when one hears the news of a loved one's passing.
In the midst of these emotions, a myriad of decisions also need to be made: What kind of funeral service should be held? Should the casket be open or closed? Where will the loved one be buried? If cremated, who gets the remains? How much is all this going to cost?
We can't prevent our family's heartache at our time of death, but we can help them by planning ahead so they aren't faced with tough decisions at a difficult time. If you plan ahead, you can be assured that your final wishes are carried out and your surviving family members will not have to guess as to what you may have wanted. You can also be assured that the financial burden of paying for final expenses will not fall to the loved ones you leave behind.
» Calculate: Life insurance needs calculator
Failing to Plan Ahead for Final Expenses
Benjamin Franklin said that there were only two things you can be certain of in life: death and taxes. All Americans plan ahead in regards to their taxes (for the most part), so why don't all plan ahead for their death?
Well, for starters, we don't like being reminded of our own mortality and most of us tend to procrastinate when it comes to unpleasant tasks. People are also living longer which naturally post-pones having to think about one's death. Not to mention, medical and technological breakthroughs that may affect one's ability to live healthier and longer are discussed in the news every week. All of these reasons may affect people's failure to plan.
Failing to plan ahead can become a financial nightmare for your surviving loved ones. A funeral may be one of the largest single expenses a family will face. Depending on the type of service held, funerals can cost well over $10,000. Not only may a family become emotionally drained, but their savings account may also see sudden emptiness as well.
Why You Need to Plan Ahead for Final Expenses
Let's go over some reasons as to why it's important to plan ahead:
It ensures your final wishes are carried out.
It helps to avoid family disputes.
It reduces emotional burden on surviving loved ones.
It reduces financial burden on surviving loved ones.
It can help others.
Ensure Final Wishes
Everyone is different. Your family can attempt to guess as to what kind of funeral you may have wanted, but it would be much easier on them if you planned ahead and wrote down your wishes instead. You can include your final wishes in your will.
If you do not leave written instructions about your final wishes, state law then dictates who is responsible for these decisions. Typically states will give this right to the following people, in order:
Spouse or domestic partner
Children
Parents
Next of kin
A public administrator (appointed by the court.)
We can't prevent our family's heartache at our time of death, but we can help them by planning ahead so they aren't faced with tough decisions at a difficult time.
Ready to get your life insurance quote?
You're a few minutes away from great life insurance
How much life insurance do you need?
Figure out your action plan with our needs calculator
Avoid Family Disputes
Sometimes conflicts between family members can arise in these types of scenarios. One member may believe you wanted your funeral one way, while another insists on a different way. With emotions running at an all-time high, you can see how arguments may occur. Planning ahead will ensure these disputes are avoided.
Reduce Emotional Burdens
When a loved one dies, the circumstances can prove to make it very difficult for survivors to make decisions about a person's final arrangements. Below are just a handful of decisions a grieving loved one may have to make quickly:
Decide whether burial, cremation, or donation of the body to science is desired
Choose a funeral provider and cemetery
Select a casket and burial vault, if needed
Decide on an open or closed casket
Make arrangements for a memorial service
Choose pallbearers and a religious leader to oversee the funeral
Select clothing and jewelry
Make arrangements for music and flowers
Write an obituary and notify newspapers
Decide how much money to spend on the service
Your loved ones may feel a great sense of relief and comfort carrying out a person's final wishes when those wishes are made known in advance.
Reduce Financial Burdens
Again, funerals can be a large expense. Purchasing life insurance not only provides funds to replace income and pay bills, the death benefit can also be used to pay for the costs of a funeral and burial. Life insurance is a gift of love you can provide even when you are no longer around.
Help Others
When planning ahead you can also decide whether you would like to help others through organ donation or donating your body to science. If these wishes are not discussed in advance, how would your survivors know you wanted this?
It may be difficult to think about your own death and make these final decisions, but it would only be harder on the loved ones you leave behind. To ensure your final wishes are carried out, and to relieve many potential burdens on your loved ones, take the time to plan ahead for final expenses. 
Writing a will and purchasing life insurance are two of the most important tasks you can do in regards to planning ahead. Quotacy can help you with the latter. 
Run term life insurance quotes on Quotacy without giving away any contact information. This allows you to review your policy and pricing options in peace until you're ready to apply, which you can also do right online.
Have you waited a bit too long to plan for your final expenses and now think you cannot qualify for traditional life insurance? Take a look at guaranteed whole life insurance. It's ideal for individuals aged 50 to 80 and doesn't require a medical exam. It's used most often to provide money to your family for your funeral and end-of-life expenses. You can compare the costs of guaranteed whole life insurance here.
Photo credit to: Helloquence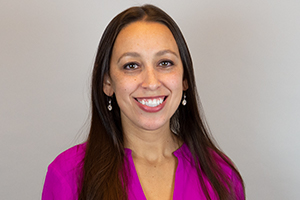 Natasha Cornelius
Marketing Content Manager
Natasha is a writer and content editor at Quotacy. She is also co-host of Quotacy's YouTube series. She can't get enough of life insurance and outside of work is also working toward her Chartered Life Underwriter designation. Connect with her on LinkedIn.