You can still get life insurance even if you smoke a pipe, and you may be able to qualify for great non-smoker rates.
Does pipe smoking affect life insurance? Pipe smoking is different than smoking a cigarette and the life insurance industry takes this into consideration. Many people smoke a pipe as a leisure activity and oftentimes do not inhale, which makes it "safer" than cigarette smoking and some insurance companies rate accordingly.
When you apply for life insurance, you will want to be completely honest about any tobacco use whether you are an everyday cigarette smoker or just smoke a pipe for 30 minutes at the end of a work week. If it turns out that you lied about tobacco use on an application, the life insurance company can penalize you by reducing your death benefit to what your premiums would be paying for on a smoker-rated policy.
Example:
You lied on your application saying you never used any tobacco product and were offered a 20-year $1,000,000 term policy for $53 a month. During the two-year contestability period, the insurance company discovered you actually are a daily pipe cigar smoker. Your policy suddenly drops down to a $175,000 death benefit instead of $1,000,000 because that's what the $53/month smoker-rate would cover.
If it is discovered after you die that you misrepresented yourself, the carrier can dispute part or all of the benefit your beneficiaries were to receive upon your death. It does not pay to try and fool the insurance company.
See what you'd pay for life insurance
Comparison shop prices on custom coverage amounts from the nation's top carriers with Quotacy.
Some life insurance companies recognize that smoking a pipe does not carry the same health risks as other tobacco use and will rate applicants as non-smokers no matter how often you smoke a pipe. Other life insurance companies will give you non-smoker rates if you pipe smoke only as long as no nicotine is detected in your urine test, which means you aren't a daily smoker since cotinine usually takes 1-3 days to leave your system. And then there are the life insurance companies that will automatically give you smoker rates if you smoke a pipe.
Quotacy works with many insurance companies and we will shop your case at those carriers whom are more lenient with pipe smokers. No matter what tobacco product you use, plan ahead for your loved ones. No one ever anticipates needing to use life insurance, but the unexpected happens. Be prepared and get a free and anonymous term life insurance quote today.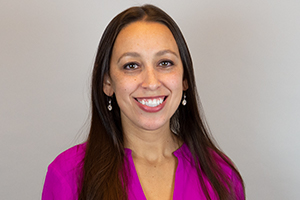 Natasha Cornelius, CLU
Senior Editor and Licensed Life Insurance Expert
Natasha Cornelius, CLU, is a writer, editor, and life insurance researcher for Quotacy.com where her goal is to make life insurance more transparent and easier to understand. She has been in the life insurance industry since 2010 and has been writing about life insurance since 2014. Natasha earned her Chartered Life Underwriter designation in 2022. She is also co-host of Quotacy's YouTube series. Connect with her on LinkedIn.