Term life insurance is exactly what it sounds like, it lasts a certain term, or length of time; meanwhile, permanent insurance is also exactly what it sounds like, it lasts forever… as long as you continue to pay your premiums, of course.  If you own a term policy, you may very well outlive your term (which is a good thing!)  But what happens if your term policy is getting ready to expire?  What options do you have? Let's discuss Term Policy Expiration 
The options you have if your term life insurance policy is about to expire:
1. You can buy a new life insurance policy.
One option is to buy a brand new policy.  This could be term or permanent, but, because you're older, buying a shorter term policy such as 5 or 10 years might be the most affordable option.  It also may be wise to shop around versus going with the same insurance company you had previously.  Even if the life insurance company you have now had the best prices when you first purchased, doesn't mean they still do.  Keep in mind when buying a new policy you will have to re-apply which means a new medical exam, unless you opt for a no-exam policy which have limitations and are more expensive.
Some people opt to buy one of each type.  If you want $500,000 in coverage, but don't want to spend the money that comes with a $500,000 permanent policy, you can, for example, buy a $250,000 term policy and a $250,000 permanent policy.  This way you pay less, have a couple options, and own the same amount of coverage you originally needed.
 If you own a term policy, you may very well outlive your term (which is a good thing!)
Ready to get your life insurance quote?
You're a few minutes away from great life insurance
How much life insurance do you need?
Figure out your action plan with our needs calculator
2. You can convert your term policy into a permanent one.
If the term policy you previously purchased has a conversion option, you can convert all or a portion of your policy into a permanent one regardless of your health as long as you convert before the deadline listed on your policy.
For more information on term conversions, check out our blog post How Do Term Conversions Work?

3. You can no longer own life insurance coverage.
A third option is to simply let your coverage run out.  We have said it before: depending on your situation and the stage of your life, you may not need life insurance coverage.
You likely do not need life insurance if:
You have paid off your mortgage.
You have no debt.
You have no children who are still dependent on you.
Your spouse does not rely on your income.
Do not wait until your policy expires to decide what to do.  If the end of your term policy is approaching and you still want coverage, contact us here at Quotacy and we can help you with the next step.  Take a second to run a quote too so you have an idea on how much a new term policy may cost you.  We shop around to multiple life insurance carriers to find you the best coverage, so whichever life insurance company previously insured you, doesn't have to be the one to insure you again.  You always have options.  Make the best of them.
Photo credit to: Steve Snodgrass
Related Posts:
Does Everyone Need Life Insurance?
What You Need to Know About Your Term Life Insurance Policy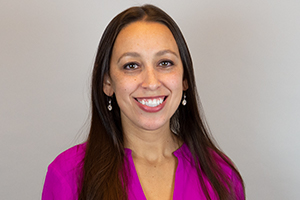 Natasha Cornelius
Writer, Editor, and Co-host of Quotacy's Q&A Fridays
Natasha is the content manager and editor for Quotacy. She has been in the life insurance industry since 2010 and has been making life insurance easier to understand with her writing since 2014. When not at work, she's probably studying and working toward her Chartered Life Underwriter (CLU) designation while throwing a tennis ball for her pitbull mix, Emmett, or curled up on her couch watching Netflix. If it's football season, the Packers game will be on. Connect with her on LinkedIn.