As a transgender person, one of the challenges that you may face is finding the right term life insurance plan to help you protect your family. In this post, we'll take a look at what you need to know when looking for a term life policy and then show you how to get your life insurance quotes online.
Even in today's changing society, America's 1.4 million transgender adults are still often faced with confusing or contradictory guidelines when it comes to their legal rights and options.
Some states provide transgender people with the same rights as cisgender people (those who identify as the gender listed on their birth certificate) and others do not.
Finding inclusive life insurance companies can be challenging. But we're here to help.
First, let's take a look at the basics—how insurance underwriters may look at gender identity and how it may impact your life insurance quotes.
The Good News When it Comes to Getting Life Insurance Quotes for Transgender Adults:
There are several leading providers who will present you with life insurance quotes based on your present gender identification. Prudential, Principal Financial, Haven Life, and SBLI are examples of companies that may evaluate your application based on your gender identity, rather than the gender listed on your original birth certificate.
» Compare: Term life insurance quotes
Being transgender will not necessarily cause you to receive more expensive life insurance quotes. Just like cisgender people, your age, past and current health (both physical and mental), along with your lifestyle and employment history, will impact your term life insurance rates. You may be considered to be within the Preferred (or low risk) Class of applicants if you are a healthy, non-smoking, transgender person.
The Bad News About Some Life Insurance Companies:
Again, just like for cisgender people, underwriters from different companies may have vastly different criteria for determining how affordable (or expensive) your life insurance quotes will be.
Some insurers may use your transgender status in their calculation of your risk class, based on current statistics of mortality risk for your demographic.
Some transgender-inclusive life insurance companies will only consider you as a transgender applicant if you have fully transitioned to another gender (meaning you have completed sex reassignment surgery or a round of hormone therapies).
That means that, until you are completely transexual, you must list the gender that you were assigned at birth when you apply for a policy.
In addition to standard considerations like age and health, there are other elements that may impact how your application will be evaluated if you have transitioned (or are in the midst of a transition).
These include:
The stage of your transition
Whether or not any drug therapies used, or that you will continue to use, are experimental (and therefore may have unforeseen side-effects)
If your surgery and/or drug therapies resulted in health issues that are likely to continue
In summary, your life insurance quotes as a transgender person may often depend in part on how each company defined gender.
Is there a standard definition for the industry?
Not really, but some important organizations, such as the American Council of Life Insurers, have begun to tackle the challenges involved in creating evaluation recommendations for underwriters to refer to.
These new definitions may be a long time coming, but for now transgender and transexual people—just like everyone else—can become empowered with information.
Life Insurance Quotes and Transgender Right: Understanding the Law
As a transgender person looking at life insurance quotes, it is wise to understand your rights in addition to your insurance company options. Many states, 22 in fact, have taken huge strides towards clarifying the legal standing of LGBT people in their states.
That means that the life insurance industry—which has often led the way in inclusive policies—is now navigating a range of regulations and standards designed to make finding term life insurance as a transgender person easier.
For example, some states have codified more inclusive definitions of gender:
In California:
"Gender" means sex, and includes a person's gender identity and gender related appearance and behavior whether or not stereotypically associated with the person's assigned sex at birth." California DOI 2007-02
And in Delaware:
"Gender identity" means a gender-related identity, appearance, expression or behavior of a person, regardless of the person's assigned sex at birth. Gender identity may be demonstrated by consistent and uniform assertion of the gender identity or any other evidence that the gender identity is sincerely held as part of a person's core identity; provided, however, that gender identity shall not be asserted for any improper purpose. Delaware, S. 97, 2013
This means that companies in these and other states with similar definitions of gender and gender identity can be held accountable to uphold relevant non-discrimination standards in their business practices.
However, the interpretation of how those standards apply to the underwriting of life insurance policies for transgender people has been under debate within the industry for some time.
Fortunately, many states have taken steps to make the interpretation of these laws easier as well.
For instance, Delaware has created comprehensive guidelines for life insurance companies with regards to transgender and transexual applicants. As we've seen above, Delaware law accepts that gender identity is not necessarily the gender that you were assigned at birth.
Since discrimination based on gender identity is prohibited by state law, this also applies to business practices within the insurance industry.
"No person shall make or permit any unfair discrimination between individuals of the same class and equal expectation of life in the rates charged for any contract of life insurance or of life annuity or in the dividends or other benefits payable thereon, or in any other of the terms and conditions of such contract."
No person shall make or permit any unfair discrimination between individuals of the same class and of essentially the same hazard in the amount of premium, policy fees or rates charged for any policy or contract of accident or health insurance or in the benefits payable thereunder, or in any of the terms or conditions of such contract, or in any other manner whatever."
In New Jersey, the law is even more explicit:
"No person shall make or permit any unfair discrimination in the issuance, extension, or renewal of a life insurance policy or in the fixing of the rates, terms, or conditions of a life insurance policy, against an individual on the basis of:
(1) an individual's transgender status, including a diagnosis of gender dysphoria and any related medical treatments; or
(2) any apparent incongruence between the individual's gender identity and the individual's sex assigned at birth, or the gender designated in the individual's insurance application or records or other identification documents."
This means that in states with non-discrimination laws protecting transgender and transexual people, insurance company underwriters cannot discriminate against you—or place your application in a higher risk class of applicants—if you match the criteria of a Preferred Class (or very low risk) applicant.
Just like with other forms of discrimination, you have a right to file a complaint within your state if you feel that your application has been denied based on your gender identity.
Don't let the uncertainty of LGBT anti-discrimination laws keep you from applying for term life insurance.
At Quotacy, we're sensitive to the challenges that transgender people may face while searching for life insurance quotes and eventually finding the right policy. Our specialists are always ready to help if you've decided to become insured and have some questions.
Now, read on to find out how much coverage you may need and how to get your term life insurance quotes in minutes.
The life insurance industry—which has often led the way in inclusive policies—is now navigating a range of regulations and standards designed to make finding term life insurance as a transgender person easier.
Ready to get your life insurance quote?
You're a few minutes away from great life insurance
How much life insurance do you need?
Figure out your action plan with our needs calculator
Finding the Right Life Insurance Quotes: Know Your Needs and Options
When deciding how much insurance that you need, it is wise to think about your long-term goals in addition to your immediate obligations.
Here are some questions to start off:
Do you have, or plan to have children in the future?
If so, you will need to include the potentially significant rise in the cost of living when calculating the amount of coverage you will need to match your long-term goals for them (helping with college tuition, for example) in addition to providing for their immediate needs.
For example, in 10 years college tuition may reach $50,000 per year for a public university. Interest rates and other variable costs will be hard to predict over the years, so look for a generous amount of coverage that fits your budget.
Do you have debt that you don't wish your partner or parents to take on if you pass away?
If you have private student loans or significant consumer debt that you don't wish your partner or any co-signers (such as a relative who guaranteed a loan or a lease) to pay, then you should include this debt in your estimate of your coverage requirements. Most consumer debts—including private student loans—are not dischargeable after death, so your co-signers or your estate may be held liable for any unpaid balances.
Do you have pets that you want taken care of if you pass away?
While every pet parent wants the best for their furry best friend, many forget to calculate the cost their designated guardian may incur in maintaining the standard of care that they are used to. One of the best ways to make sure your pet continues to live in comfort after you pass on is to designate funds to a trust that will provide for your pet after your death.
Of course, these are just a few out of many future concerns that you may have.
When it comes to your current and upcoming expenses, then it is a good idea to also include any significant planned expenses when putting together your estimate of how much life insurance you may need. If you pass away without or with insufficient term life insurance coverage, then in addition to the loss of income that your family may experience, many of the plans you may have had for important purchases may have to be put aside.
These might include:
A planned purchase of a new car
Renovations to your home
Medical procedures not covered by your insurance
Donations to charity
Financial support for an elderly parent
» Calculate: Life insurance needs calculator
In addition, when looking at coverage amounts, you may also want to include funds for any legal fees that may arise in the administration of your estate.
This is especially important if you and your partner are not married and your state's inheritance laws do not recognize registered domestic partnerships or cohabiting couples as families.
If you pass away in one of these states and do not have a will, it is possible that other family members may successfully lay claim to your estate. Having a fund to prepare for the worst, while expecting the best, is a smart way to protect your loved one from the uncertainty of an indeterminate legal status as your partner.
Another quick way to find out how much insurance you will need is to use our term life insurance needs calculator. Answer a few questions about your financial needs and goals (no worries— it's anonymous) and you'll be able to see how much coverage you may need in seconds.
So what are your life insurance options?
The two most common types of insurance are whole life and term life insurance.
Characteristics of Permanent or Whole Life Insurance
Provides coverage for your entire life
Builds up cash value over time
Is very expensive
Whole life insurance is a good option for, among others:
Families with special needs dependents who will need care throughout their lives
Advanced age seniors those who wish to protect their partner or dependents and cannot qualify for term life insurance
Those with medical conditions which disqualify them from term life insurance (these applicants may seek final expense life insurance)
Characteristics of Term Life Insurance:
Is offered in specific term amounts such as 10, 15, 20, 25, 30, 35 and 40 years
Is highly affordable
Can be laddered, or purchased in multiples, to customize coverage for your families' needs
For most people, term life insurance is the right choice.
Ready to get your quotes? With Quotacy, it's incredibly simple.
Click through to our anonymous life insurance quotes tool and answer a few questions such as your age, zip code, smoking status, and how much coverage you'd like to apply for. You'll see a range of quotes instantly. If you want to see a more customized quote, just answer a few more questions and you'll get a range of quotes from leading insurance companies within a few seconds. See a quote that you like? You can finish your application in less than five minutes.
That's it. Painless and sales-call free. At Quotacy, we believe in inclusion, and not just during Pride Month. We do our best to match all of our clients with the best possible term life insurance plan for their needs. We will go to bat for you to get your family the protection that they deserve. Click through to get your life insurance quotes and find out how we can work together.
» Learn more: Navigating Term Life Insurance for Domestic Partners and Families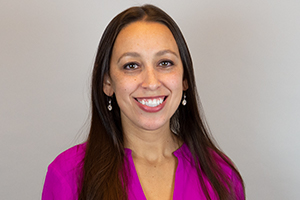 Natasha Cornelius
Marketing Content Manager
Natasha is a writer and content editor at Quotacy. She is also co-host of Quotacy's YouTube series. She can't get enough of life insurance and outside of work is also working toward her Chartered Life Underwriter designation. Connect with her on LinkedIn.