What is the difference between a life insurance agent and a life insurance broker?
Do you prefer to learn by watching? We answer this question in a video below. Click here to jump ahead.
If you're searching for insurance online, you're probably well aware that finding and comparing life insurance quotes can be a challenge.
Online you'll find a slew of websites—some belonging to captive insurance agents and others from insurance brokers—offering low premiums and fantastic coverage.
You might be wondering how to tell which life insurance quotes are right for you or what's the difference between an agent and a broker.
» Compare: Term life insurance quotes
In this post, we'll answer both questions—and show you the easiest way to compare term life quotes on your own.
Agents, Brokers, and Life Insurance Quotes: How Does it Work?
Many times you'll see the terms life insurance broker and agent used interchangeably. The difference between them is important to understand, if you're comparison shopping for life insurance. So, let's define those terms:
A captive insurance agent sells life insurance from one insurance company (think: State Farm).
An insurance broker sells life insurance from many competing insurance carriers (think: Quotacy).
Here's what working with a broker to find life insurance quotes can mean for you:
A captive agent can only offer life insurance quotes from one insurance carrier. Captive agents have a specific contract with the insurance provider to sell only that company's line of insurance products. Captive agents earn varying levels of commission based on which types and how many of this company's insurance products they sell.
This means that a captive agent may try their best to find a coverage amount and premium that's attractive to you, but they won't be able to help you find the best term life insurance quotes across different providers because they can only show you what their insurance company has to offer.
An independent agent may have a similar arrangement as a captive agent, but with more than one insurance company. Again, most receive commissions based on what they sell.
They will be able to show you life insurance quotes from several companies, allowing for more flexibility, but they can only offer you access to term life quotes from providers with whom they have an existing relationship. So, you might be missing out on an offer from a company that they don't work with.
The commission for both captive and independent agents is deducted from the premiums that you pay, so more expensive insurance products—such as whole life insurance—are more lucrative for them than products that are more affordable for you, the insured, such as term life policies.
An insurance broker, like Quotacy, on the other hand, can decide to have their employees (licensed life insurance agents) work on salary not commission. The advantage to you is that these agents are paid to help you find the best life insurance policy for your needs (versus what is best for their commission structure).
Life insurance agents who work for a broker like Quotacy can show you a range of term life insurance quotes and then submit your application to the an insurance provider on your behalf, saving you time and unnecessary paperwork.
Because it's the goal of brokers to help you find the right insurance, they'll take the time to match you with policies that are likely to be the best fit for you and your loved ones' needs.
» Calculate: Life insurance needs calculator
Get Life Insurance Quotes from Trusted Carriers
If an agent showed you quotes from Bait & Switch Life Insurance Company, you'd probably be more than a little suspicious. If you receive a term life quote from an insurance company that seems legit, but you can't find much about their financial trustworthiness, don't chance it.
It's very important to have access to ratings about the term life insurance companies that you're considering, such as Moody's, the Better Business Bureau, and Standard & Poors.
Ready to get your life insurance quote?
You're a few minutes away from great life insurance
How much life insurance do you need?
Figure out your action plan with our needs calculator
If you wouldn't buy a used car without having a mechanic give it a once-over, you shouldn't trust something as important as your family's financial security to an insurance provider with a limited—or non-existent—track record.
At Quotacy, we believe it's very important to have access to consumer and business ratings information about the term life insurance companies that you are considering. What's more, we believe those sources should be well-known, independent ratings agencies such as Moody's, the Better Business Bureau, and Standard & Poors.
» Learn more: Understand Life Insurance Company Ratings Before You Buy a Policy
Quotacy vets and only works with the best life insurance companies that have excellent ratings across the board—we also make those ratings easy to see as you compare term life insurance quotes on our site.
It's our goal to be transparent about the companies we work with, making sure you have all the information (and all the answers) you need to make a smart financial choice for your life.
How to Determine if You Have the Best Life Insurance Quotes
Like many other financial service providers, insurance agents and brokers wish to act in your best interest as the success of their business is based on your trust and your referrals.
Most don't want to sell you more insurance than you actually need, or steer you towards certain life insurance quotes (or policies) because they may get a higher commission.
While the vast majority of brokers and agents are honest, it's good to know how your agent is compensated when reviewing your life insurance quotes. If you want to find the best term life insurance for your needs, it's wise to compare policy quotes from multiple providers side-by-side.
» Calculate: Life insurance needs calculator
Some quotes may be less expensive than others, but may not offer the right amount of coverage. Other policies may seem like a common sense move on the surface—such as buying a whole life policy—but if you step back and compare whole life and term life premiums, you may discover that the term life policy will still offer just the right amount of coverage for a fraction of the cost of a whole life policy.
The easiest way to make sure you are receiving the best life insurance is to work with a life insurance brokerage agency like Quotacy.
Our brokers are salaried and don't receive commission.
That means that when you use our term life insurance quotes tool and apply for your insurance through Quotacy, you'll get the best life insurance quotes for the right amount of coverage.
The best part about working with Quotacy, is that you can look for quotes right now (not after filling out a contact form or a lengthy sales call).
We're committed to helping you secure your family's financial security with excellent, affordable coverage.
Click on over to our free life insurance quotes tool to compare premiums and coverage amounts from trusted, leading providers in seconds. Just pop in a few anonymous details and you'll see your quotes, customized according to the coverage that you want.
If you see a quote that interests you, you can complete your application in less that five minutes online at Quotacy. We look forward to working with you.
Watch the Life Insurance Agents and Brokers Video
Video Transcript
Welcome to Quotacy's Q&A Friday where we answer your life insurance questions. Quotacy is an online life insurance agency where you can get life insurance on your terms.
I'm Jeanna and I'm Natasha.
Today's question is:

What is the difference between a life insurance agent and a life insurance broker?


Simply put, a life insurance agent represents a specific insurance company and a life insurance broker has access to multiple insurance companies.
There are pros and cons to each. Let's go over the agent first.
Well, there are captive and independent insurance agents.
Captive Life Insurance Agents
Captive agents work for one insurance company. For example, State Farm, Allstate, Farmers, they all have captive agents working for them. A State Farm agent can only sell you State Farm products. Captive agents often have an office you can walk into if you'd like and have a face-to-face discussion. Captive agents also know their particular products very well. However, they only have so many options to offer you and they also work on commission.
Life Insurance Agents
Pros:

Face-to-face meetings
Experts on their products
Cons:

Limited options
Has a legal duty to the insurance company
Independent Life Insurance Agents
Independent agents represent multiple different companies but they are still considered agents of those companies. They also work on commission.
» Calculate: Life insurance needs calculator
Life Insurance Brokers
Life insurance brokers have access to the products of many different insurance companies but they represent you, the client, not the insurance companies. They shop the market advocating on your behalf to get you the best policy for your situation. Brokers are not usually specialists of any one product or any one niche. And if you want a face-to-face meeting versus phone or email, brokers may not have an office for you to come to.
Life Insurance Brokers
Pros:

Wide range of options
Work for you, not the insurance company
Cons:

Don't always have an office to meet in
Not usually specialists


The difference between brokers and independent agents can get a little blurry. And, honestly, the only real difference is regarding the fancy term of fiduciary responsibility. Fiduciary responsibility essentially asks who does the person selling insurance have a legal duty to? Brokers have a legal duty to the client. Agents have a legal duty to the insurance company. However, all good agents, no matter the company they represent, do work in the client's best interest.
If you have any sort of health issue or lifestyle quirk, a broker is going to be your best option. And this is because a broker can shop across many companies to find you the best life insurance policy.
For example, perhaps you have diabetes. A captive agent has few options to offer you. Whatever that specific company makes applicants with diabetes pay for life insurance, that's the price you'll have to pay. A broker on the other hand can go to all the different companies they are contracted with and find out which one offers the best price for diabetics.
» Compare: Term life insurance quotes
Quotacy is a broker. Our licensed agents are paid a salary, not commission, and advocate for you.
Whether you're in peak physical condition, or have diabetes or are an avid skydiver, we'll work hard to find you the best policy.
If you have any questions about life insurance, make sure to leave us a comment. Otherwise, tune in next week when we talk about marijuana use and applying for life insurance. Bye!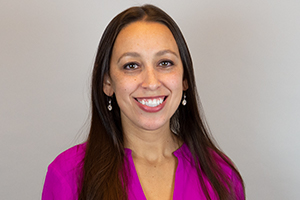 Natasha Cornelius
Marketing Content Manager
Natasha is a writer and content editor at Quotacy. She is also co-host of Quotacy's YouTube series. She can't get enough of life insurance and outside of work is also working toward her Chartered Life Underwriter designation. Connect with her on LinkedIn.