Are you in your 50s and thinking about buying life insurance? It's not too late.
Not everyone has the same lifestyle, but in your 50s you're likely financially stable and nearing retirement, in a committed relationship, you may have adult children, grandchildren, a mortgage, and all sorts of financial responsibilities. Life insurance protects these things.
Perhaps you already have life insurance purchased from when you were younger and now need more coverage since you have more financial responsibilities. As long as you don't exceed your insurability limit, you can own more than one life insurance policy.
If you're looking to provide income protection for your loved ones, term life insurance is the best life insurance option in most cases. It's easy to buy a term life insurance policy that matches with your financial needs.
If you're looking to leave your family an inheritance and cover all end-of-life expenses no matter when you die, then consider a permanent life insurance product such as whole life or universal life insurance. These permanent policies will be significantly more expensive, but they don't expire and they accumulate cash value you can access while alive.
Reasons why you may need life insurance in your 50s:
Financially protect spouse/partner
Provide for children or grandchildren
Cover mortgage or vacation home payments
Supplement retirement savings
Leave inheritance
Cover end-of-life expenses
Not only is buying life insurance more expensive as you age, but your policy options become more limited once you're out of your 50s. Now is a great time to buy.
Term life insurance and whole life insurance rates are fixed. This means once you buy the policy, your premiums won't increase as you age or even if you develop a health issue. Universal life insurance premiums are not fixed, but are less expensive than whole life during early years of the policy. The premiums of a universal policy are not impacted if you develop a health condition but can increase with interest rate or mortality cost changes if you don't have secondary guarantees.
Permanent life insurance policies are far more complex than term life insurance. The cost of a permanent life insurance policy varies by not only your age and risk factors but by how much coverage you want, if you want to earn dividends by participating in the profits of the insurance company, if you're more death benefit-focused or accumulation growth-focused, if you prefer fixed or flexible premiums, etc. It's important to talk with an agent about your needs to get a personalized quote for a permanent life policy.
Head over to our whole life insurance page for information about different types of permanent life insurance and to fill out a form for customized quotes. If you're more interested in term life insurance, keep reading.
How Much Will a Term Life Insurance Policy Cost in My 50s?
These are the main factors that affect how much your life insurance policy will cost:
Your age
Your gender
Your height/weight
If you use tobacco products
If you have any medical conditions
If you have any driving violations
If you have a criminal record
The term length you choose
The coverage amount you choose
If you want instant coverage
How old are you? Are you male or female?
Your age plays a big role in determining your life insurance pricing. The older you are, the more you will pay for life insurance. Your gender also plays a role. Women, statistically, live longer and take fewer risks than men so they are rewarded with slightly lower premiums. Below is an example of pricing for both males and females in their 50s.
Quotes for Monthly Cost of a $500,000 20-Year Term Life Insurance Policy
for Healthy Non-Smoking Individuals in Their 50s
Age
Male
Female
50
$72.67
$56.83
51
$79.93
$61.62
52
$87.23
$66.72
53
$97.75
$73.10
54
$107.95
$80.75
55
$119.13
$89.24
56
$132.98
$99.64
57
$148.64
$111.41
58
$174.25
$123.25
59
$198.90
$139.64
Do you use any tobacco products?
If you smoke cigarettes, you will only qualify for Tobacco risk classes. There are two subtypes: Preferred Tobacco and Standard Tobacco. If you're relatively healthy, but smoke, you can qualify for Preferred. If you have any health issues in addition to smoking cigarettes, you won't qualify for Preferred.
Below is a table showing the same traits as the table above, except these individuals are smokers who receive a Preferred Tobacco risk class.
Quotes for Monthly Cost of a $500,000 20-Year Term Life Insurance Policy
for Individuals in Their 50s Who Smoke Cigarettes
Age
Male
Female
50
$300.47
$220.14
51
$326.16
$237.10
52
$355.28
$256.32
53
$391.25
$280.06
54
$428.93
$304.93
55
$471.41
$333.19
56
$515.29
$362.52
57
$564.63
$395.25
58
$622.20
$431.80
59
$684.25
$472.17
Are you in your 50s and thinking about buying life insurance? It's not too late.
Ready to get your life insurance quote?
You're a few minutes away from great life insurance
How much life insurance do you need?
Figure out your action plan with our needs calculator
Do you have any health or lifestyle risk factors?
A health or lifestyle risk factor that affects your mortality will affect your life insurance premiums. For example, a common health condition that affects your life insurance rate is diabetes. A common lifestyle risk factor that affects your life insurance rate is a DUI. These factors can make you ineligible for the best life insurance risk class, Preferred Plus.
Risk Classes for Non-Tobacco Users
Preferred Plus
Preferred
Standard Plus
Standard
When getting life insurance in your 50s, we recommend getting a term life insurance policy with a conversion option. A conversion option allows you to convert your term policy into a permanent one even if you were to become uninsurable, like if you were diagnosed with cancer or heart disease.
Below is a table showing an example of how life insurance pricing varies between the different risk classes.
Quotes for Monthly Cost of a $500,000 20-Year Term Life Insurance Policy for 55-Year-Old Individual
Risk Class
Male
Female
Preferred Plus
$119.13
$89.24
Preferred
$135.13
$97.44
Standard Plus
$178.67
$124.69
Standard
$223.47
$150.32
How long do you want coverage for?
Term life insurance provides coverage for a set period of time. This length of time is called a term. In your 50s, term length options range from 10 to 30 years. If you're exactly 50, this is the last year you are eligible for a 35-year length term.
Not sure what term length you need? Consider your age and how many more working years you have, the age of your children, and how long it will take for you to pay off your current financial obligations, such as a mortgage.
For example, if you and your spouse just purchased a vacation home, buying a long enough term to cover the length of the mortgage is ideal. If you're simply looking for extra term coverage during your working years, a short term length until retirement may be the right option.
Below is a table showing an example of how life insurance pricing varies depending on the term length you choose.
Quotes for Monthly Cost of a $500,000 Term Life Insurance Policy
for a Healthy Non-Smoking 55-Year-Old Individual
Term Length
Male
Female
10-Year
$72.84
$59.80
15-Year
$88.99
$68.08
20-Year
$119.13
$89.24
25-Year
$187.72
$134.83
30-Year
$251.85
$176.50
How much coverage do you need?
The amount of term life insurance coverage you need will depend on your finances, financial goals, and family situation. The rule of thumb is to buy 10-15x your annual salary, but this number isn't right for everyone.
Below is a table showing an example of how life insurance pricing varies depending on the amount of term coverage you choose. There are many, many coverage amount options you could go with ranging from $50,000 to millions of dollars, but I chose to show the amounts our clients choose most often.
Quotes for Monthly Cost of a 20-Year Term Life Insurance Policy
for a Healthy Non-Smoking 55-Year-Old Individual
Coverage/Death Benefit
Male
Female
$100,000
$33.87
$24.35
$150,000
$48.25
$33.98
$250,000
$64.81
$47.87
$300,000
$76.75
$56.43
$500,000
$119.13
$89.24
$750,000
$176.14
$131.32
$1,000,000
$236.12
$166.17
$1,200,000
$282.32
$198.39
$1,500,000
$351.63
$246.71
$2,000,000
$467.13
$327.25
$5,000,000
$1,160.19
$810.47
If you're not sure how much life insurance you need, head over to our Life Insurance Calculator. It's free and easy to use. Answer a few questions and the tool will calculate a suggested coverage amount.
Do you need instant life insurance coverage?
There are situations in which instant coverage may be ideal. Perhaps you're starting a small business and need collateral for an SBA loan. Maybe you're in the middle of divorce proceedings and the judge requires you to get life insurance.
For traditional life insurance policies, the life insurance application process from start to finish can take as little as a week but as long as a few months depending on how much documentation is needed. For example, if you have medical issues and have gone to many different doctors, requesting and receiving all these different medical records can take quite some time depending on how quickly your doctors' offices work.
On average, however, the life insurance process from start to finish takes 4-6 weeks. If you prefer a faster option, Quotacy works with carriers that provide instant coverage. Your 50s are typically the last years to try and qualify for instant term coverage. Most carriers don't have this option for applicants in their 60s.
There are downsides to these instant term policies. They tend to be more expensive, have smaller coverage maximums and shorter term length options, and usually don't have beneficial add-on options such as a term conversion option.
The table below provides quotes and information to compare traditional term life insurance to some instant coverage options. We're only showing quotes for 10-year term since some instant coverage options don't offer longer term lengths for individuals over age 50. There are many different life insurance products and the table below is not inclusive, but shows what is commonly sold in the market and through Quotacy.
Quotes for Monthly Cost of a $500,000 10-Year Term Life Insurance Policy for 55-Year-Old Individual
Policy Type
Male
Female
Medical Exam Needed?
Conversion Option?
Accelerated Death Benefit Rider?
Child Rider?
Traditional Term Life Insurance
$72.84
$59.80
Most likely
Included, no charge
Included, no charge
Optional add-on
Instant Coverage Term Life Insurance Option 1
$77.60
$57.36
Maybe
Not available
Included, no charge
Not available
Instant Coverage Term Life Insurance Option 2
$82.08
$57.49
No
Not available
Not available
Not available
Not everyone qualifies for these instant coverage policies. When you shop for life insurance through Quotacy, these options will appear if the information you entered on our quoting tool determines you are eligible.
It's important to note that eligibility doesn't equal approval. You'll need to complete the application for the instant coverage product to find out if you're approved. The good news is you'll know immediately after entering the application information if you're approved. If you aren't approved for instant coverage, this does not mean you can't buy term life insurance. You're likely still insurable, but just not with instant coverage because of their strict eligibility requirements.
Ready to see how much (or how little) term life insurance will cost you? Head over to our term life insurance quoting tool. It's free to use—you don't even have to give up any contact information. Instantly see pricing and compare policies. When you're ready, applying online in less than ten minutes. Your dedicated Quotacy team will keep you updated every step of the way as your application moves through the life insurance buying process.
Note: Life insurance quotes used in this article accurate as of September 29, 2020. These are only estimates and your life insurance costs may be higher or lower.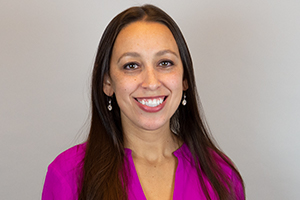 Natasha Cornelius
Marketing Content Manager
Natasha is a writer and content editor at Quotacy. She is also co-host of Quotacy's YouTube series. She can't get enough of life insurance and outside of work is also working toward her Chartered Life Underwriter designation. Connect with her on LinkedIn.