Here at Quotacy, one of the most common reasons we hear when people put off buying life insurance is that they think it's too expensive. We get that – it's tough to budget for everything you need in life. However, while you're looking at your budget, you might be surprised to learn that some everyday expenses actually cost more than life insurance.
To put the price of life insurance in perspective, we'd like to run through a few common everyday expenses and tell you how much life insurance you could buy if you shifted your budget around to accomodate a policy.
As a note, these estimates are for a healthy 35-year-old male. Your prices could be higher or lower depending on your health, age, and other risk factors. Run a quote for an estimate, and to confirm these prices for yourself. Let's get started.
Life Insurance Prices Explained with Everyday Expenses
Subscription to Disney+: $7 per month =
$100,000 in life insurance for 15 years
Now that The Mandalorian is over, do you really need your Disney on demand? Maybe it's time to make like IG-11 and protect the Baby Yoda in your life!
A $100,000 term life insurance policy is a great starting point for young adults before they start their own families. Typical funeral costs are around $10,000 on average, and the $90,000 left over can go towards paying off private student loans, car payments, and helping your loved ones take time off from work to grieve.
Subscription to Netflix Premium: $16 per month =
$250,000 in life insurance for 20 years
Tossing a coin to your witcher not quite doing it for you anymore? Toss that coin to your agent instead and you'll have a valley of policies to choose from.
If you've met your partner and are living together in a starter home, you might want to look into this amount of coverage. A $250,000 policy can put a sizable dent in a shared mortgage payment and give you enough left over to contribute to a college fund for your kids.
Weekly lunch at our office cafeteria: $36 per month =
$500,000 in life insurance for 30 years
Every Wednesday I give myself a few extra minutes in bed by skipping my lunch prep and going to our building's cafeteria instead. Swapping out one $9 meal every week with life insurance payments could give me half a million in coverage for decades.
A $500,000 policy is a solid amount of protection for parents who have found the home they want to raise their kids in and are working on building their lives together.
Specifically, this level of policy will often be enough to eliminate the remainder of a mortgage on a typical house, removing one of the most expensive bills a young family faces and giving them the ability to maintain their standard of living on one income.
Filling up my 2010 Mazda 3 at my local gas station: $65 per month =
$2,000,000 in coverage for 20 years
Wow, my gas money could turn my kids into bona-fide Rockefellers.
If you don't own a 2010 Mazda 3, or live next to a family-run gas station that consistently undercuts the prices of the Super America across the street, $65 per month is also the cost of the millennial favorite "non-cable cable package": the cocktail of Netflix, HBO Now, Disney+, Amazon Prime Video, and Hulu subscriptions necessary to catch all the hottest streaming TV shows.
Less than $100 left over at the end of your monthly budget is all you need to buy a policy that could pay off your house, settle your debts, keep food on the table, and provide your kids with generational wealth to start their own lives, no matter where they go to college.
Ready to get your life insurance quote?
You're a few minutes away from great life insurance
How much life insurance do you need?
Figure out your action plan with our needs calculator
A fancy coffee every weekday morning: $100 per month =
$1,500,000 in coverage for 30 years
If you're a Starbucks regular and can't make it into the office without a venti caffe mocha or seasonal brew (I'm looking at you, PSL lovers), you could turn your coffee habit into a life insurance policy that anyone would be proud to have comparative to your everyday expenses.
Plus, cutting down on the caffeine and sugar will likely do wonders for your blood pressure. Two birds, one stone.
The average American power bill: $107 per month =
$3,500,000 in coverage for 20 years
You already spend around $100 to keep the lights on every month, why not put an extra $100 into a policy to make sure that your family can keep them on even after you're gone?
Honestly, for most families, $3.5 million in coverage is a little excessive. However, if you own a business or have a large estate, this level of policy might be just what you need in order to keep your affairs in order.
» Calculate: Life insurance needs calculator
Two tickets to Hamilton at the Richard Rodgers Theatre on Broadway, Front Mezzanine Seats 111-112, Center of Row E, 8:00 PM on Valentine's Day 2020: $1,320* =
A $100,000 15-year policy, completely paid for
(*ticket prices collected on January 28th 2020 and subject to fluctuation based on availability and demand.)
Sure. You could dazzle your valentine with a romantic evening in the Big Apple, culminating with the Broadway smash hit that defined the late 2010s. The memories you make that night would last a lifetime.
But their heart would swell with even more joy if you gave them 15 years of financial safety and stability – a promise that you'll take care of them even when you can't be around. That's better than any night on the town.
Make Lin-Manuel Miranda proud by spending that money on a life insurance policy instead. After all, protecting your family is a financial decision that even the architect of America's banking system would recognize as a wise investment.
A $500,000 30-year policy, completely paid for
My 2010 Mazda 3 is a great little car – but it never hurts to look around for an upgrade.
At a grand total of $455 per year over 30 years (around $38 per month), I could protect my family nearly until my retirement, assuming that anyone will be able to retire at 65 in 2050. Besides, I take great care of my 2010 model, and it's still running like a dream.
Baseball autographed by Babe Ruth: $25,000-50,000 =
A $1-2M 30-year policy, completely paid for
Unlike the infamous trade that cursed the Sox to 86 years without a pennant, trading your Bambino memorabilia for life insurance will give your family 30 years of ironclad financial protection.
This $1,000,000 or $2,000,000 policy shakes out to around $63 per month or $755 per year, which trading any currently confirmed ball from the Sultan of Swat would easily cover for three decades.
You could probably support a higher face amount or keep your policy active even longer, depending on how you invest the money you receive, but this is a decent quick approximation of how much coverage a larger sum can get you.
» Compare: Term life insurance quotes
While we may have gotten away from strictly everyday expenses here near the end of this article, I hope these examples helped you grasp the cost of a life insurance policy in dollar amounts that make sense to you.
The rule of thumb we typically use is to buy whatever size of policy you can comfortably afford – after all, not everyone has a spare Bambino ball lying around. If you can only commit $20 per month right now, that's still more than enough to comfortably pay for your funeral and give your loved ones a little peace of mind.
If you're interested in swapping out some of your monthly habits for ones that will guarantee that your loved ones are taken care of no matter what, we'd be happy to help. Run a quote and see how affordable your coverage can be.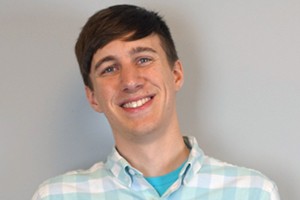 Eric Lindholm
Communications Coordinator
Eric started in Quotacy's sales department, but moved to marketing after helping hundreds of people through their life insurance buying journey. Aside from writing about buying life insurance, he also edits Quotacy's monthly newsletter, runs our YouTube channel and produces Real Life, our podcast. Eric lives in Minneapolis, where his coworkers are trying to convince him to take his humor into the spotlight. Connect with him on LinkedIn.