Electronic cigarettes, commonly known as e-cigs, are one of the fastest growing trends in the tobacco industry.  They are very popular with those who are trying to quit smoking cigarettes, and every year the number of smokers in the U.S. declines.  While e-cigarettes are poised to outsell tobacco products within the decade, they are still a relatively new product and there is not enough research behind them.
The FDA has not formally endorsed e-cigarettes as a safer alternative to cigarettes, but they are generally considered safer than tobacco products because they don't burn and it's the tobacco smoke that is most harmful.  However, the product has not been around long enough for in-depth research on the long-term effects and the life insurance industry rates the usage accordingly.
Completing a medical exam is one step in purchasing life insurance and nicotine can be traced from the urine sample.  If the life insurance company sees nicotine in the exam findings, the applicant will be classified as a tobacco user.  There are nicotine-free e-cigarettes cartridges, but at this time the life insurance industry is still hesitant on ruling them out of the smoker class.  Because of insufficient evidence, the industry does not know if vapor inhalation from e-cigarettes causes health problems or not.  However, some insurance companies will give non-smoking rates to those who use vapor-based e-cigarettes versus heat-based.
What if I am just using e-cigs to quit smoking and rarely use them?
If you have been using e-cigarettes to quit smoking and no longer smoke regular cigarettes and also rarely use e-cigarettes, disclose in your application that you seldom use them.  If no traces of nicotine show up in your urine sample, there is a chance you would be qualified for non-smoker life insurance rates.
E-cigs have not been around long enough for in-depth research on the long-term effects and the life insurance industry rates the usage accordingly.
Ready to get your life insurance quote?
You're a few minutes away from great life insurance
How much life insurance do you need?
Figure out your action plan with our needs calculator
What if I quit smoking, including e-cigs, but already have a policy with smoker premiums?
If you have quit smoking altogether, including using e-cigarettes, but already have life insurance and are paying smoker rates, you should inform your insurance carrier.  If you have been smoke-free for at least 12 months, there is a good chance your premium costs would decrease.  Your age does come into play when you reapply though so the sooner you quit the better your chances of cheaper life insurance.  You could even try re-applying through an independent agency like Quotacy that works with multiple life insurance carriers to see if you can find premiums cheaper than what you're currently paying.
What if I just don't disclose on my application that I sometimes use e-cigs?
If it turns out that you lied about tobacco use on an application, the life insurance company can penalize you by reducing your death benefit to what your premiums would be paying for on a smoker-rated policy.
Example:
You lied on your application saying you never used any tobacco or nicotine product and were offered a 20-year $1,000,000 term policy for $53 a month.  During the two-year contestability period, the insurance company discovered you actually are a daily e-cigarette user.  Your policy suddenly drops down to a $175,000 death benefit instead of $1,000,000 because that's what the $53/month smoker-rate would be.
If it is discovered after you die that you lied, the carrier can dispute part or all of the benefit your beneficiaries were to receive upon your death.  It does not pay to try and fool the insurance company.
Being honest on your application about your e-cigarette use is important because if we have all the facts we can go to the appropriate insurance carrier to make sure you get the best life insurance policy for your situation.  We review your case and shop the appropriate carriers, this is called doing an underwriting study, to get you the best coverage possible.
Even if you use electronic cigarettes, protecting your family with life insurance is an important part of any financial plan.  No one ever anticipates needing to use life insurance, but the unexpected happens.  Don't wait until tomorrow.  Find out how little it would cost to protect your loved ones from financial struggle if you died pre-maturely by getting personalized term life insurance quotes today.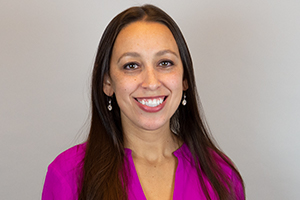 Natasha Cornelius
Writer, Editor, and Co-host of Quotacy's Q&A Fridays
Natasha is the content manager and editor for Quotacy. She has been in the life insurance industry since 2010 and has been making life insurance easier to understand with her writing since 2014. When not at work, she's probably studying and working toward her Chartered Life Underwriter (CLU) designation while throwing a tennis ball for her pitbull mix, Emmett, or curled up on her couch watching Netflix. If it's football season, the Packers game will be on. Connect with her on LinkedIn.