In a previous blog, we discussed some common financial challenges in life and how they are perceived (belief) versus how they usually occur (reality). Those challenges were: retirement, health, disability, and death. You can read part one here: Common Financial Challenges – Belief Versus Reality. Here we're going to review some other common financial challenges and what you can do to manage them.
Common Financial Challenge: Children
Belief: I'm not sure I am going to have children.
Reality: More than half of Americans ages 18-40 have children. Another 40% do not currently, but hope to someday.
Today people are having fewer children. According to the Pew Research Center, in 1976, 40 percent of moms had four or more children, 25 percent had three, 24 percent had two, and only 11 percent had one child. In 2014 these numbers were put on their heads. Only 11 percent of moms at the end of their childbearing years reported having four or more children, 24 percent had three, 41 percent had two, and 22 percent had only one child.
While families are having fewer children, the cost to raise children is definitely not decreasing. On average, it costs between $176,550 and $407,820 to raise a child from birth through age 17. These costs do not include prenatal care or college. In its most recent survey of college pricing, the College Board reports that a "moderate" college budget for an in-state public college for the 2015–2016 academic year averaged $24,061. A moderate budget at a private college averaged $47,831.
» Calculate: Life insurance needs calculator
When your child turns 18, that doesn't mean you're free and clear of them financially. Here are some interesting—and perhaps alarming?—facts about parents financially supporting adult children:
Excluding full-time college students, 4 in 10 children ages 18-34 live with their family, mainly parents.
2 in 3 parents help pay their adult children's expenses, including rent/mortgage, cell phone bills, student and car loans, and credit card debt.
1 in 20 children ages 15-24 are severely disabled and some will need help for the rest of their lives.
1 in 5 retirees provide significant financial support to children or grandchildren for college.
If you plan on having a family, starting an emergency fund for unexpected expenses and opening a 529 plan for college tuition saving are some good financial options. Buying life insurance to protect your family is essential. With how costly it is to raise a child, dying unexpectedly without life insurance would create quite the negative financial domino effect. Raising a kid is expensive; life insurance doesn't have to be. Get a term quote – you may be surprised at how affordable it can be.
Common Financial Challenge: Sandwich Generation
Belief: My parents planned for their financial future.
Reality: Many people end up supporting both their children and aging parents simultaneously.
The term "sandwich generation" refers to when the middle generation is caring for both their children and parents at the same time. As families start having children later in life, more of them also have aging parents who need their help.
Among adults who have a parent that is 65 years of age or older:
6 in 10 adults helped their parents with errands, housework, or home repairs within the last year.
3 in 10 helped their parents financially.
1 in 7 helped with personal care, such as bathing or getting dressed.
According to the Pew Research Center, one-in-seven adults in their 40s and 50s are providing this double financial support. Americans are living longer so the responsibility of adult children to care for their aging parents is lasting longer. Also, with the Great Recession and slow recovery, young adults are looking to their parents for support longer.
Being responsible for both your parents and children makes life insurance all the more necessary. A term life insurance policy is quite affordable and if you died prematurely, the policy death benefit would help ensure your parents and children are still financially supported. Planning ahead by saving for long-term care needs and drafting a will should help ensure your own children don't become sandwiched individuals.
» Learn more: Generation X – The Sandwich Generation
Our families are what we love most in this world, so it's important to plan ahead to be able to manage these challenges. It starts with being aware of the "what ifs."
Ready to get your life insurance quote?
You're a few minutes away from great life insurance
How much life insurance do you need?
Figure out your action plan with our needs calculator
Common Financial Challenge: Divorce
Belief: I won't get a divorce.
Reality: Many marriages end in divorce.
According to DivorceStatistics.org:
The divorce rate in America for first marriage is 41%
The divorce rate in America for second marriage is 60%
The divorce rate in America for third marriage is 73%
Those are some pretty high numbers. Many people even tend to throw out the phrase "Half of marriages will end in divorce." This isn't exactly true, but this saying is popular because Baby Boomers (born between 1946 and 1964) started a divorcing phenomenon. It was common for this generation to marry young and have a family immediately. Once these children moved out, the couples began to assess their relationships and the divorce rate skyrocketed.
» Learn more: How to Buy Term Life Insurance After a Divorce: What You Need to Know
Divorce became a normal life event in the eyes of the Baby Boomer children, Generation X. However, this is also the generation that started a new trend: waiting to get married. The average age of marriage increased to an all-time high as Generation X decided to wait until their late 20s and early 30s to tie the knot. While the divorce rate is still high, the number is actually decreasing.
For Generation Y (a.k.a. Millennials) cohabiting with a partner and putting off marriage is a popular decision. Marriage is perceived by many as an economic liability. Their parents were divorcing and going through a recession… they saw how expensive marriage and divorce can be.
People today don't go into marriages thinking they will get divorced, but it doesn't hurt to plan for it. Back in the day, a married couple having separate banking accounts was unheard of – today 14 percent of married couples keep finances separate.
According to the Wall Street Journal, in 2013, 63 percent of surveyed lawyers reported an increase of prenuptial agreements within the previous three years. Pre-nups aren't just for celebrities. It's just another way to protect individual finances.
Another way to plan for an unforeseen future is with a trust. People can also protect their assets by keeping funds in trusts. Assets placed in a trust established before marriage are typically treated as separate property. Trusts can be helpful in many aspects of your life. Talk with an attorney if you're interested in learning more.
Having separate bank accounts, writing a prenuptial agreement, and owning trusts are a few ways you can plan ahead to make the event of a divorce easier, should it ever come to that (we hope it doesn't.)
All of these financial challenges revolve around families. Our families are what we love most in this world, so it's important to plan ahead to be able to manage these challenges. It starts with being aware of the "what ifs." Here is a helpful guide from The Simple Dollar that addresses common issues that couples face financially, tactics for communicating about finances and resources for resolving bigger issues, The Financial Incompatibility: Steps for Healing Marriages Torn by Finances.
» Compare: Term life insurance quotes
Photo credit to: Jason Eppink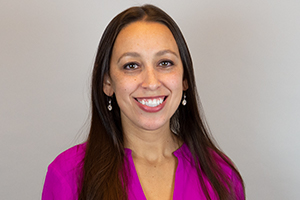 Natasha Cornelius
Marketing Content Manager
Natasha is a writer and content editor at Quotacy. She is also co-host of Quotacy's YouTube series. She can't get enough of life insurance and outside of work is also working toward her Chartered Life Underwriter designation. Connect with her on LinkedIn.