Individual disability insurance is simply income protection. You can't predict what your health will be in the future. You may stay active and eat healthily, but most disabilities are actually caused by unexpected illnesses such as cancer and accidents.
If a medical condition prevents you from being able to work, disability insurance is there to provide funds so you can focus on taking care of yourself instead of having to worry about how the bills are going to be paid.
What are the chances of becoming disabled?
The risk of having a disabling injury or illness during your working years may be greater than you think. Here are some statistics to consider from the Council for Disability Awareness:
Just over 1 in 4 of today's 20-year-olds will become disabled before they retire.
Over 37 million Americans are classified as disabled (about 12% of the population). More than 50% of these Americans are in their working years (aged 18-64).
The average healthy 35-year-old female has a 24% chance of becoming disabled for 3 months or longer during her working career; a 38% chance that the disability would last 5 years or longer.
The average disability for a healthy 35-year-old female lasts 82 months (over 6 ½ years).
The average healthy 35-year-old male has very similar statistics as his female counterpart with the only difference being a 21% chance instead of 24% in regards to being disables 3 months or longer.
In reference to the statistic examples above, it's not a stretch to think that many 35-year-old persons have families. If you suddenly became disabled, whether short or long-term, could your family maintain their standards of living? What about the goals you've been working so hard toward?
Think about your current lifestyle needs and future goals. When the paychecks stop, what gets sacrificed first?
Short-term needs:
Mortgage/rent
Utilities/phones
Home maintenance
Child-related expenses
Transportation
Loans/debt
Insurance premiums
Long-term needs:
College tuition
Weddings
Retirement
Travel/leisure
Your income is your most valuable asset. It supports the lifestyle you and your family enjoy now and the financial goals you work hard to achieve.
» Calculate: Life insurance needs calculator
"I don't need disability insurance because…"
"I can use my savings to replace lost income."
Are you actually saving just in case you become disabled, or are you saving for a new house? Retirement? Child's college? If you use your savings to replace income, what happens to those other goals? Even if you save 10 percent of your salary, a one-year disability could eliminate many years of savings.
"I have enough disability coverage though my employer."
Group long-term disability insurance is a great start, however, it typically only covers 60 percent of your gross income and the benefits are often taxable. After taxes, you're left with approximately half of your gross income. Is that enough for you and your family to live on?
"I could borrow money from family and friends."
The amount of money needed may be quite substantial and required for a long period of time.
"I could borrow money from the bank."
As someone who is unable to work, how will you afford the loan repayments?
"Social Security or Workers' Compensation will take care of me."
The Social Security Administration denies about 65 percent of all claims and pays benefits for total and permanent disabilities only. Workers' Compensation benefits are limited to only occupational diseases or injuries that occur during course of employment. Even if you were to be granted benefits from either, it's likely these sources may not be enough to maintain your lifestyle.
If a medical condition prevents you from being able to work, disability insurance is there to provide funds so you can focus on taking care of yourself instead of having to worry about how the bills are going to be paid.
Ready to get your life insurance quote?
You're a few minutes away from great life insurance
How much life insurance do you need?
Figure out your action plan with our needs calculator
Disability Insurance Underwriting Basics
As you probably know, here at Quotacy our world revolves mainly around life insurance. However, life insurance and disability insurance are similar in the way that they both are made to protect income.
» Compare: Term life insurance quotes
Life insurance protects your loved ones from financial difficulties in the event of your death and disability insurance protects you, and in turn your loved ones, from financial difficulties in the event of a disability that prevents you from working. They are not underwritten the same though.
Life insurance underwriting involves mortality risk, basically the assessment of medical impairments and how they can attribute to premature death. Disability insurance underwriting involves morbidity risk, basically the assessment of medical impairments that can result in prolonged disability. As an example, a painful back isn't going to cause a person's death, yet back problems are a major cause of disability.
There are three levels of disability insurance underwriting:
Occupation
Medical
Financial
Occupation
For disability insurance, classifying an applicant in the correct occupation class is critical in determining the proper benefit amount and premium rate. When determining occupation classification there are five major factors:
Job duties
Environment
Income
Stability
Dual occupations
Common questions asked when applying for disability insurance include:
What is your typical day like?
If you work any manual duties, what are they and what percentage of time do they represent?
Do you have ownership? If so, how many employees?
Do you work multiple jobs?
How many hours do you work?
The table below shows occupation class examples. Higher occupation classes typically perform less manual duties.
| | |
| --- | --- |
| A | Shipping and receiving clerk, press worker |
| 2A | Building inspector, medical assistant |
| 3A | Administrative assistant, bookkeeper, graphic designer |
| 4A | Landscape architect, paralegal |
| 5A | Pharmacist, small animal veterinarian, computer engineer |
| 6A | Attorney, CPA, engineer |
Your job title doesn't necessarily automatically put you into a certain classification. Two people can have the same job title, but different occupation classes. Consider the table below.
Who would have the higher classification?

Jamie – President of Johnson Construction
Kelly – President of ABC Construction

75 employees
$100,000 annual income

Duties:

70% office planning, managing, other admin
25% meeting with clients/prospects
5% visiting job sites

6 employees
$30,000 annual income

Duties:

80% supervision at job sites
20% office planning, managing, other admin
Jamie's everyday duties include little to no manual labor, so Jamie would be in a higher occupation class because Jamie is at less risk of developing a disabling impairment such as a sprained back.
Medical
An applicant's medical history is crucial to underwriting disability insurance. Common medical conditions such as back disorders, stress/ anxiety, or high blood pressure are unlikely to cause an application to be declined, but you may have higher premiums or a reduced benefit amount. Certain medical conditions, however, may result in a decline of coverage. If you have been diagnosed with any of the following medical conditions, be aware that you may not be able to obtain coverage.
Bipolar disorder
Cancer
Cirrhosis
Chronic fatigue
Emphysema
Fibromyalgia
Juvenile diabetes
Kidney disease
Heart attack
Hepatitis C
Multiple sclerosis
Pancreatitis
Rheumatoid arthritis
Stroke
Systemic lupus
Not all disability insurance carriers underwrite the same, so it doesn't hurt to apply. The severity, treatment, and amount of time since you have been diagnosed are all factors the underwriters will consider when evaluating an application.
Sometimes instead of declining an application altogether based off the history of a specific medical condition, an underwriter will offer to approve the application with an exclusion rider that states no coverage will be provided for a disability resulting from the specified condition.
Financial
Disability insurance helps to replace lost income, so it deems necessary to document the financials of an applicant to determine a benefit amount. Disability insurance will only cover earned income. For example, income from sources other than active work efforts, such as dividends or rental properties, is considered unearned income and is likely to continue accruing even in the event of a disability. So, it may be necessary to prove to the insurance company what your earned income is by providing copies of current and prior years tax returns.
Advantages of disability income insurance:
While life insurance protects the family should you die, disability insurance protects the family should you lose the ability to work.
Disability insurance helps provide security. It pays a monthly income to help protect the family home, savings accounts, retirement funds and other assets should you become disabled.
Monthly benefits are received tax-free.
You own the policy and it will stay in place throughout your working years as long as the premiums are paid.
Consider the effects a disability could have on you and your family's lives, your standard of living, and savings. In addition to helping individuals obtain life insurance coverage, we work every day with people needing disability insurance as well.
Head over to our disability insurance page if you are interested in obtaining a quote. We just need a few pieces of information and then our team will shop the market and provide you with personalized disability insurance quotes with the best options available.
» Learn more: Common Financial Challenges – Belief Versus Reality
Image credit to: stevepb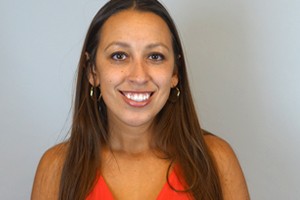 Natasha Cornelius
Marketing Content and Social Media Manager
Natasha is a content manager and editor for Quotacy. She has worked in the life insurance industry since 2010, and making life insurance easier to understand with her writing since 2014. When not at work, you can find her throwing a tennis ball for her pit bull mix, Emmett, or curled up on her couch watching Netflix. If it's football season, the Packers game will be on. Connect with her on LinkedIn.