It's not a surprise to find out that most individuals feel that life insurance is essential. People know how important it is to financially prepare and protect their loved ones.
However, many families still are not protected or do not have enough coverage. A survey by Prudential found that 40% of consumers list cost as a reason why they haven't bought life insurance yet.1  Term life insurance is very affordable but 80% of Americans overestimate how much it costs.2
While overestimating costs can be remedied by running term quotes, there are five other challenges you face when it comes to life insurance.
Not having enough coverage per household
Gaps in key household member coverage
Relying only on employer-sponsored policies
Tendency to "set it and forget it"
Thinking you'll live forever
Not Enough Coverage
Of the surveyed life insurance owners, 49% have minimum life insurance coverage and only 19% have the recommended amount of coverage. The generally recommended amount of life insurance coverage is 10 times your income.
» Learn more: Life Insurance: Do You Need Ten Times Your Salary?
While this number is not the perfect amount for all households, you will want to get enough coverage to allow your loved ones to live their lives as planned despite your absence, you also want enough to cover your final expenses (funeral/burial), and cover your debt.
Gaps in Coverage
63% of married/partnered households only have one spouse covered by life insurance. Husbands/fathers tend to be the figure in the household that has coverage. Studies find that women are typically underinsured even though many now control finances and some bring home a bigger paycheck.
A more startling survey finding is that nearly 4 in 10 households with children have no individual life insurance coverage whatsoever. To raise a child, it costs roughly $12,800 – $14,970 per child per year.3 Protecting a child's future is one of the main reasons to have life insurance.
» Calculate: Life insurance needs calculator
Only Group Insurance
Many believe that their group life insurance coverage through their work meets their needs. Most employer-sponsored life insurance plans only pay for coverage that is one to two times your salary.
While this extra amount is helpful to your loved ones if you died, it will not last much more than a year or two. Not to mention that group plans terminate if you leave that job. If you quit, are fired, or laid-off, unless you bought additional individual insurance, you no longer will have coverage to protect your loved ones.
One very important thing to do after purchasing a life insurance policy is to tell your loved ones that you did so, and let them know where they can find information on it if something did happen to you.
Want to see what you'd pay for life insurance?
Compare the best prices from the names you know and trust, all in one place with no commitments.

Set-It and Forget-It
After you purchase life insurance, you can breathe easier knowing your family will have financial support if you are no longer able to provide for them. This does not mean, however, that you can set your policy aside and completely forget about it.
One very important thing to do after purchasing a life insurance policy is to tell your loved ones that you did so, and let them know where they can find information on it if something did happen to you.
» Learn more: Talking to Your Family About Your Life Insurance
The second thing to remember is to review, review, review! It is extremely important for you to review your policy annually, or in the very least with every big life event (marriages, children, job changes, home buying, etc.)
A life insurance policy is a legal contract and what it states is what happens. If you get divorced, but forget to remove your ex-spouse as a beneficiary… too bad. Your ex will be getting that death benefit.
When it comes to life insurance, don't "set it and forget it."
Invincibility
According to the Prudential study, 60% of men and 51% of women believe they will live longer than the average life expectancy (which in the U.S. is 78.8 years4.) The study also found that 49% underestimate the incidence of dying before age 65.
What this tells us is that many people have the philosophy of "It won't be me. I'll beat the odds, so I don't need life insurance." This is a very risky plan, especially if you have dependents. Now, if you are single, childless, and have no debt then this may be an option for you, but most people will not find themselves in this category.
Overcoming these challenges is not only beneficial to you, but especially to those who rely on you. The first step is determining how much coverage you need, and who all should be covered.
After you have policies in place, don't forget to review them.
Income replacement is affordable with term life insurance and with Quotacy it's convenient and easy. And remember, you're not invincible even if your child believes you're a super hero.
» Compare: Term life insurance quotes
References:
1 Prudential's Global Strategic Research survey, 2013
2 LifeHappens.org, The No. 1 Reason People Don't Buy Life Insurance and Why They Are Wrong, April 14, 2015
3 HuffingtonPost.com, This Is How Much It Costs To Raise A Child In The U.S., August 18, 2014
4 Centers for Disease Control and Prevention, April 29, 2015
Photo by Jackson Hendry on Unsplash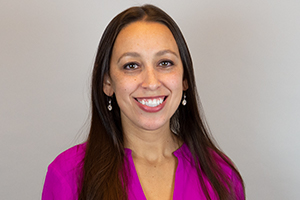 Natasha Cornelius
Marketing Content Manager
Natasha is a writer and content editor at Quotacy. She is also co-host of Quotacy's YouTube series. She can't get enough of life insurance and outside of work is also working toward her Chartered Life Underwriter designation. Connect with her on LinkedIn.