*Spoiler alert* everyone eventually dies. But the United States is a death-denying society. The topic of planning for death is typically avoided. Many prefer to even use words such as "passed away" or "no longer with us" rather than address death directly.
Unfortunately, this leads our society to do a poor job of planning for death. And the ones who end up dealing with the consequences are our loved ones we leave behind. What's best for our families is planning ahead and dealing with what happens when we die ahead of time so they aren't struggling to figure it all out while they grieve.
This article is going to discuss important items such as powers of attorney, living wills, wills, anatomical gifts, funeral arrangements, estate settlements, and life insurance.
1. Powers of Attorney
Important decisions we need to make include our wishes for medical care and property management. If competent until our death, we can continuously make these decisions for ourselves. However, people can lose their competency for a variety of reasons such as developing Alzheimer's or going into a coma.
When incompetent, we can no longer make these important decisions. Naming an attorney-in-fact ahead of time can save a lot of time and pain. An attorney-in-fact is someone you name and give authority to act on your behalf.
You designate this person and specify their duties with a power of attorney document.
There are four different types of power of attorney:
A non-durable power of attorney is temporary and typically used to grant someone authority to carry out a specific task for you, such as closing on real estate.
A durable power of attorney gives someone the power to make financial decisions on your behalf even if you become mentally or physically incompetent.
A springing power of attorney only becomes effective after a specifically named event happens. For example, a member of the military may create a springing power of attorney that activates if they are deployed overseas.
A healthcare (medical) power of attorney names a person to make medical choices for you should you become incapacitated. This person can make sure your wishes in your living will are carried out.
When powers of attorney start:
A non-durable power of attorney terminates if you become disabled or incompetent.
A durable power of attorney will remain in effect even if you become disabled or incompetent.
The springing power of attorney only goes into effect with certain conditions.
A healthcare (medical) power of attorney goes into effect if you are incapacitated.
All powers of attorney terminate upon your death.
Powers that can be included in a power of attorney:
Make decisions about medical care and treatment
Manage finances
Manage property
Sell property
Make gifts of property
Acquire property
Manage trusts
Make retirement plan decisions
» Learn more: The Importance of Having Powers of Attorney
No one can make a will for you on your behalf. This is a step you must complete yourself while competent. We discuss wills more thoroughly later in this article.
2. Planning for Death: Living Will
A living will states your wishes regarding terminal medical issues such as life support, feeding tubes, etc. A living will becomes effective only when you cannot communicate your desires on your own.
A living will can also be referred to as a declaration regarding life-prolonging procedures, an advance directive, or a declaration.
Your healthcare power of attorney can make sure doctors are aware you have a living will. In the event you are unable to communicate your desires in such situations and do not have a living will or they don't realize you have one, doctors or hospitals may decide they are legally obligated to perform certain procedures that you would not desire.
States differ as to how they define a terminal condition. Because of this, it's advisable to draft a living will specific to your state versus a generic one. If you reside in more than one state, your living will should conform to the statues of the multiple states.
3. Last Will and Testament
A living will is completely separate from your last will and testament, typically referred to as simply "a will".
A will states what you wish to have happen to your assets after your death. It also states who you wish to become guardians to your children (or even pets) if you have them. A last will is arguably the most important legal document that the average person will ever sign, and yet over 70% of American adults do not have a last will.
When you have a will, the court will review it and follow your wishes unless the will is successfully contested by your heirs or does not follow state provisions. All states have created statues to ensure spouses and children are provided for via a will. If a will excludes spouses or children, then the state will take measures to enforce these provisions during the probate process.
If you die without a will, the court assigns someone to manage your estate and distribute your property and assets.
» Learn more: The Importance of Writing a Will
A basic will can be made inexpensively (or even free) on your own online or you can hire a lawyer. If you have a more complicated estate, be sure to work with an attorney who is familiar with your state laws.
See what you'd pay for life insurance
Comparison shop prices on custom coverage amounts from the nation's top carriers with Quotacy.
4. Anatomical Gifts
Some people choose to donate their body or body parts to living people who need a transplant or to medical research. Some states allow you to indicate that you wish to be a donor right on your driver's license.
Another option is to fill out your state's uniform donor card. You can find your state's donor form at Organdonor.gov.
Tell your family if you have decided to be an organ donor. By making this decision ahead of time, surviving loved ones won't have to make the tough choice of donating your body after death or not. Also, to be able to donate certain organs (kidneys, liver, lungs, and heart) the surgery must be carried out within a few hours of death. Knowing your wishes ahead of time will help speed up the donation.
5. Funeral Arrangements
Some people have strong feelings as to how they want their funeral arrangements set up. And there are some that are very indifferent. Even if you're the latter and you don't care where your physical body lives out the afterlife, you should document funeral arrangements anyway so your loved ones don't have to stress over it.
Many assume they should write out their funeral arrangements in their will, but funeral arrangements often have to be made before the wishes in a will are even carried out. Because of this, you should record your funeral wishes on a separate document and tell your loved ones where the document is stored.
Burial versus Cremation
There are many funeral service options. Along with all of these options come wide variations of funeral costs. According to the National Funeral Directors Association, the average funeral cost is around $6,500 but can also run upwards of $15,000. This doesn't include burial or cremation.
The decision to be buried or cremated is also something you should make ahead of time. The costs are very different between the two.
Burial
If you want to be buried, a plot must be purchased and there is typically a separate fee for opening and closing the grave. The average grave plot will cost between $1,000 and $4,000. Some cemeteries add a fee for continuous care of the grounds.
Headstones can be upright or flat on the ground. Upright headstones average between $2,000 and $5,000. Grave markers that lie in the ground cost around $1,000. Most funeral homes and cemeteries can sell you a headstone or grave marker, but you can also buy them from third party retailers, potentially saving hundreds of dollars.
A casket is often the most expensive part of a burial. The average cost of a traditional casket (metal or wood) is between $2,000 and $5,000. Mahogany, bronze, or copper caskets can cost as much as $10,000.
Cremation
Being cremated is less expensive than being buried. While the average burial (excluding a funeral) can cost up to $9,000, the average cost of being cremated can be as low as $1,000 and run up to $8,000 depending on the state and services chosen.
Funeral
A funeral can be held whether you are buried or cremated.
All funeral providers charge a basic services fee that customers have to pay. This fee includes services common to all funerals such as funeral planning, securing the necessary permits and copies of death certificates, preparing the notices, sheltering the remains, and coordinating the arrangements with the cemetery, crematory, or other third parties. This fee can't be declined and averages between $1,000 and $2,500.
A memorial service is also a separate event and cost. Memorial services are customary but not required. They may take place soon after the death or may take place on anniversaries of the death.
Costs associated with a memorial service range widely. The venue can be a church, park, restaurant, funeral home, or someone's house. Food can be catered, pot luck style, or homemade. There may be live music, a favorite playlist, or no music at all.
Consider all these expenses when planning ahead. Will you pre-pay? Leave behind funds specific to the arrangements? Do you have life insurance?
Dying isn't cheap. Don't leave it for your loved ones to figure out. The website GoFundMe is full of families trying desperately to pick up the pieces after a loved one unexpectedly dies without planning ahead.
6. Estate Settlement
Probate court will appoint a person to be executor or administrator of your estate when you die. Even if you name someone to be your executor in your will, the court still has to officially appoint this person. This person will be responsible for collecting money owed to your estate, paying any of your outstanding debts, and distributing money left in the estate.
Payments of debts owed will include any federal and state income, estate, and inheritance taxes if applicable. An estate has to be quite large to get hit with a federal estate tax, but even modest estates can get hit with a state estate tax. Not all states have estate taxes, however.
Which States Have Estate Taxes?
State
Exclusion Amount
Top Tax Rate
Connecticut
$2.6 million
12%
District of Columbia
$11.2 million
16%
Hawaii
$11.2 million
15.7%
Illinois
$4 million
16%
Maine
$5.6 million
12%
Maryland
$4 million
16%
Massachusetts
$1 million
16%
Minnesota
$2.4 million
16%
New York
$5.25 million
16%
Oregon
$1 million
16%
Rhode Island
$1.538 million
16%
Vermont
$2.75 million
16%
Washington
$2.193 million
20%
Life insurance is important for anyone who has someone that relies on them financially. And life insurance can be an incredible benefit for those with a large estate. Federal estate taxes, when applied, can be a very large number. This tax also needs to be paid in cash within 9 months after your death.
For example, if you have an estate worth $13.2 million, $11.2 million of that is exempt from federal estate taxes according to the current laws. $2.2 million is still subject to the estate tax. The estate will have a death tax liability of 40% x $2 million = $800,000. Your heirs will then need to come up with $800,000 in this tax alone. The death benefit of a life insurance policy can pay this amount so your heirs do not need to start selling off pieces of your estate that they otherwise would rather keep.
7. Life Insurance
As mentioned before, dying isn't cheap. Along with funeral costs and estate taxes, there may even be thousands of dollars of medical bills that go along with planning for death.
If you were to die tomorrow, do your loved ones have enough money to take care of it all? They will be struggling emotionally, will they also struggle financially?
Term Life Insurance
Life insurance can be temporary or permanent. Temporary life insurance, called term life insurance, is meant to replace your income if you die unexpectedly. Parents with young children have the biggest need for term life insurance. Term life insurance is the best life insurance option for most people because it's very affordable and can be customized to fit into most budgets.
Term life insurance pays a death benefit if you die within the term length—a term length ranges from 10 to 40 years. The death benefit is a lump sum that can be used to take care of the funeral and any end-of-life expenses. It also can be used to maintain a certain standard of living by paying the mortgage and everyday things like clothing and groceries.
» Compare: Term life insurance quotes
Permanent Life Insurance
Permanent life insurance lasts your entire life. Whole life insurance and universal life insurance are the most common types. If you have a large estate or dependents who may rely on you financially for their entire lives, then permanent life insurance is a good option.
Permanent life insurance is quite a bit more expensive than term life insurance because it includes features such as lifelong coverage, cash value accumulation, and dividend payments. No matter when you die, the insurance company will pay a death benefit to your beneficiaries as long as the policy is kept active. This death benefit can be used for end-of-life expenses, estate settlements, inheritances, and typical standard of living expenses.
» Learn more: Term vs Whole Life Insurance
Whether you have a term life insurance policy or permanent life insurance policy, be sure to tell you beneficiaries about it. The insurance companies won't automatically know when you die. Your beneficiaries will need to send in a death certificate and claims form.
Planning for death? If you do not yet have life insurance or need more coverage, you can easily get a term life insurance quote online. No need to give away any contact information to get a quote or deal with the hassle talking to someone before applying (unless you want to). If you're interested in permanent life insurance, get started by requesting a personalized quote.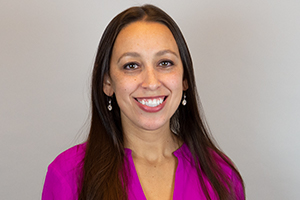 Natasha Cornelius, CLU
Senior Editor and Licensed Life Insurance Expert
Natasha Cornelius, CLU, is a writer, editor, and life insurance researcher for Quotacy.com where her goal is to make life insurance more transparent and easier to understand. She has been in the life insurance industry since 2010 and has been writing about life insurance since 2014. Natasha earned her Chartered Life Underwriter designation in 2022. She is also co-host of Quotacy's YouTube series. Connect with her on LinkedIn.